Which Manchester United goalkeeper leaves this summer?
At least one's gotta' go. But who does Ole Gunnar Solskjaer boot out?
Background Image Via: Wikimedia Commons/Andre Zahn. CC BY-SA 2.0.
For all their faults over the last decade, Manchester United have been superb at choosing their goalkeepers. Everyone knows about David de Gea's brilliance, while in Sergio Romero, Ole Gunnar Solskjaer has probably the best back-up in the world. Then you have the wildcard in Dean Henderson who is tearing it up over in Yorkshire with Sheffield United.
The problem is, there simply aren't enough minutes in the season to keep all three happy. Anyone with a brain understands that in time, Henderson will be more than good enough to start regularly for an elite-level club. Though keeping everyone happy in this situation is nigh-on impossible, and is he ready right now?
Solskjaer has a decision to make. The easy option would be to keep De Gea in between the sticks. After all, the superstar Spaniard has seldom let the Red Devils down during his nine-year Old Trafford stay. In doing that, though, Henderson will not stick around. The 22-year-old Englishman isn't interested in playing second-fiddle to anyone - which is absolutely the correct mindset to have if you have aspirations of going right to the top.
Year-on-year, Henderson has made his case stronger. Back-to-back promotions while on loan at Shrewsbury Town and Sheffield United prove his credentials. This campaign, Henderson has kicked it up another notch and he's part of a backline who have conceded the second-lowest number of goals in the whole division. When you factor in his immense control of the penalty area and his overall leadership, two traits which De Gea doesn't necessarily have, it swings the pendulum in Henderson's direction. If you factor in the Englishman's brilliance from the spot-kick, it seems like a no-brainer to give him his opportunity.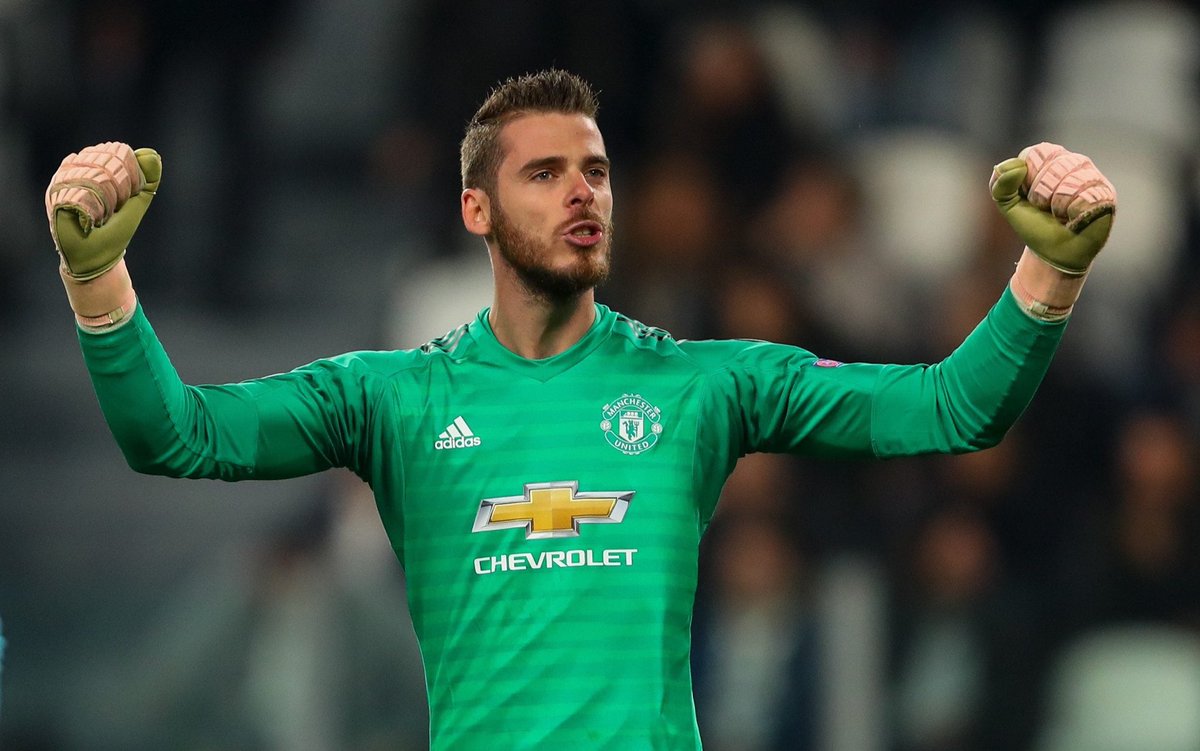 On the flip side, there's no better shot-stopper in the world than De Gea, particularly in the one-on-one scenario. He's a leader. He's someone who has proven his worth on the grand stage. Henderson would be an unknown quantity in that regard. It's why there is massive risk in going with the youngster.
Make no mistake about it, if you do go with Henderson and he fails, they'll be no De Gea safety net waiting in the wings. Do you really think that, after years of clamouring for a move to Real Madrid, United's number one would be happy bench-warming? Not a chance. We're talking about two highly-driven goalkeepers who want to play week-in-week-out. It's one or the other and there's no scenario in which both will stick around.
Then you have Romero, whose clean-sheet record in Manchester is nigh-on unbelievable. Sure, that statistic is skewed somewhat as he's often utilised in cup competitions, often against a lower class of opponent, but that doesn't take away from his reliability. Aged 32, Romero's running out of time to establish himself as a true starter and as the years progress, he's itching for one final opportunity. Henderson only complicates matters for the Argentine as the veteran has absolutely no chance at achieving those dreams upon Salford Quays.
Right now, I genuinely believe this could go either way. De Gea is the safe option, though if he makes a few high-profile mistakes before now and the season's-end, then make no mistake about it, Henderson has a serious shot at taking that number one jersey. Both will go on pre-season tour before a final decision will be made, though in the end, I wouldn't be surprised to see Henderson head back to the Blades for one final year. Thankfully, for United, he's under contract until 2022 (with the option for a further year), so they have time to finalise their plans.
In an ideal world, Romero will leave, De Gea will keep the starting job and Henderson will pick up the minutes the Argentine leaves behind. That's not going to happen. If the Reds can get another year out of Romero then that'd make the situation easier as United would be able to buy themselves another year and Henderson will have more experience under his belt. If the Argentine walks, Solskjaer will be forced into making a choice sooner than he'd like and honestly, it could go either way...