Which Premier League manager holds the key to London?
Who will win the race as London's top dog?
In the early 2000s, Arsenal reigned supreme in the Premier League, winning it twice from 2001 to 2004 as well as completing their famous invincible's season in 04. That all changed when Chelsea made the decision to appoint a young charming man fresh off a Champions League win with Porto, called Jose Mourinho.
The self-proclaimed Special One went on to win two Premier League crowns in his first two seasons in charge, ending Arsenal's reign of dominance over London. Since then the Gunners have had to remain satisfied with the FA Cup while watching their Blue rivals cruise to 5 Premier League crowns and a Champions League triumph.
Chelsea hasn't been the only ones on the up, though. For a longtime Tottenham Hotspur seemed to be knocking on the door, only to fall short each time. Every Club has a defining manager, for Manchester United, it was Sir Alex Ferguson, for Arsenal it was Arsene Wenger and one could argue that for Chelsea it was Mourinho.
Tottenham found theirs in a young Argentine, Mauricio Pochettino, who in four years at the club has secured three top-four finishes and made Spurs into a true force to be reckoned with.
When Arsenal appointed Unai Emery as Wenger's successor, hopes were high the unfinished product supporters have had to watch for so many years would finally be completed by the Spaniard.
After a shaky start, losing his first two games in charge, Emery finally found his feet leading Arsenal to a 22 match unbeaten run. Arsenal dominated the recent London derby against Chelsea, running out 2-0 winners. This further fueled the hopes of Gunners fans that while they're still only fighting for a top-four spot and not a Premier League title, progress is being made.
Chelsea entered the 2018/19 season in the same boat as Arsenal, appointing a brand new manager in the form of Maurizio Sarri. The Italians work with Napoli hadn't gone unnoticed. Under Sarri's stewardship, Gli Azzurri finished second and just four points behind eventual winners Juventus.
Since his appointment, the 55-year-old has done a decent job of getting Chelsea to play his style of football, with Eden Hazard benefiting most from the change. The Belgian has scored and assisted a combined total of 20 this season, bearing in mind there's still a chunk of football left to play.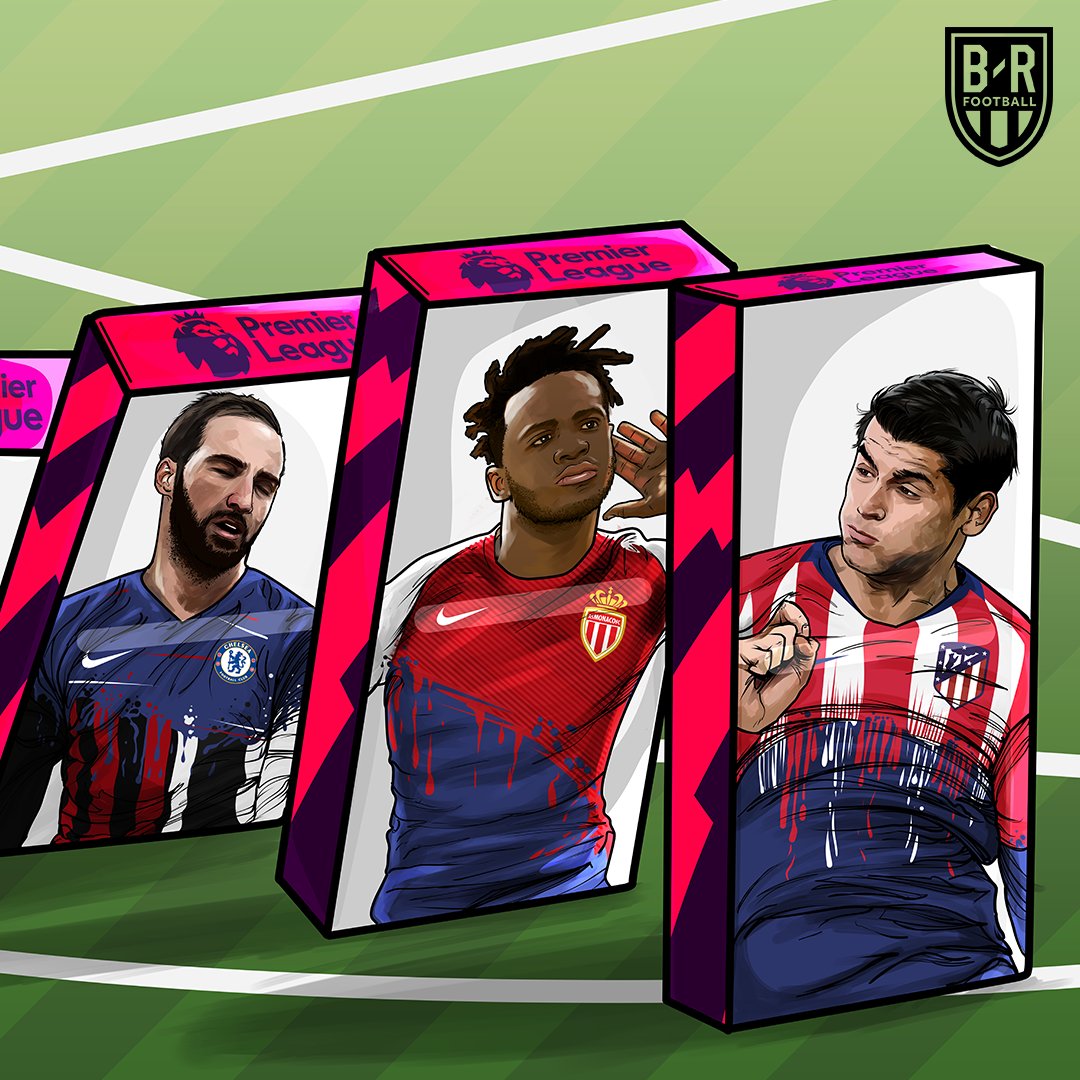 Chelsea's main problem, clearly proven by Saturday's 2-0 loss against Arsenal, is a lack of a main striker. That problem though could soon be solved, with Gonzalo Higuain reportedly on his way to Stamford Bridge.
Tottenham entered the season on a low after no new signings were made, but after yet another stunning job from Pochettino, Spurs are once again competing for a top-four spot. Considering the amount of investment put into the club, the Lilywhites have continued to perform remarkably well. With their new stadium set to be completed soon, the future looks brighter. If Spurs are competing at this level now, it's scary to think what would happen if chairman, Daniel Levy, were to invest £100million in the squad.
After years of London being singularly dominated, the fight for its crown has finally become a three horse race. A race, who in my opinion, Chelsea will win. While Tottenham clearly has the advantage, one can't shake the feeling that Levy would be content with a brand new stadium and a top-four finish.
With a lack of investment comes a lack of trophies. Furthermore, how long Tottenham will be able to hold onto Pochettino and Harry Kane with Manchester United and Real Madrid circling remains to be seen.
Arsenal face a similar problem. While they have an amazing manager along with an equally good squad, their pocket-pinching ways will eventually be their downfall.
Emery has already been quoted saying Arsenal can't afford to buy players this January, only loan them. For years Wenger bore the brunt of the criticism for Arsenal's results but even with a new man at the helm, the board still show the same lack of ambition.
While Chelsea's rivals spend their time looking for their piggy bank the Blues are trying to sign the likes of Higuain in order to become title contenders again. While it's true Chelsea's manager turnover is high, that has probably been the contributor to their success factor over the years.
Roman Abramovich rarely settles for mediocrity, being willing and able to dish the sack out anytime he has felt his team going downhill. This savage approach has brought him huge amounts of success over the years. This is why, without a doubt, the future of London or at least the immediate future belongs to Chelsea.