Who are football's next generation of villains?
Background photo: Snapwire Snaps
The game has always tried to promote itself as a dignified profession. Heroics are celebrated, talented footballers held up as role models. More money also means more propaganda depicting the beautiful game as a pristine, unblemished competition. There was a time, though, when a sizeable contingent of players rebelled against that illusion, speaking and behaving in shocking fashion without concern for how it might affect their continued employment. Villainy abounded.
With each passing generation, however, it's more difficult to find players that you love to hate. The game used to be filled with them. John Terry would say anything to get under an opponent's skin or 'befriend' teammates' and best friends' wives. Roy Keane would exact revenge on opponents in the most brutal manner. Eric Cantona would go into the stands to set unruly fans straight. Gennaro Gattuso would wrap his hands around an opposing coach's throat.
There isn't so much of that anymore. We can count ourselves lucky that Sergio Ramos gave Mo Salah a judo lesson in the 2018 Champions League final and slyly elbowed Loris Karius in the head for good measure. His art is dying.
Luis Suarez stopped sinking his dentures into anyone who invaded his personal space. How he managed to do it three times in four years without being banished from the game entirely is something out of the WWE. When Barcelona signed the Uruguayan, they seriously considered adding a no-biting clause to his contract but ultimately agreed to a document lacking teeth.
Diego Costa retains the will to stick it to opponents who look at him, not in the wrong way, mind, but in any fashion at all.
Unfortunately, neither man can back up his sinister acts with goals as they once used.
Mario Balotelli should be on the list. The man who once threw darts at the Manchester City youth team and drove up to a women's prison in the Italian countryside to request a tour still stirs up trouble. Unfortunately, he's in a prison of his own making in Ligue 1, a less prestigious division where his antics don't rate his continuing to carry the mantle of world-class villain.
This summer, rumours emerged from the dark fortress known as the Santiago Bernabeu that Sergio Ramos might be following Balo into semi-retirement by taking his 24 red cards to the Chinese Super League. Troubled youth with some football skills and the promise to become proper villains, not just the posers like Paul Pogba and Cristiano Ronaldo who you hate just for being too good, need someone to set an example while they get their feet wet.
If Ramos stays with Real Madrid for another season or two, he can offer a few apprentices some up close and personal lessons in evil incarnate. There are a few candidates out there who would benefit from his tutelage. Here are three.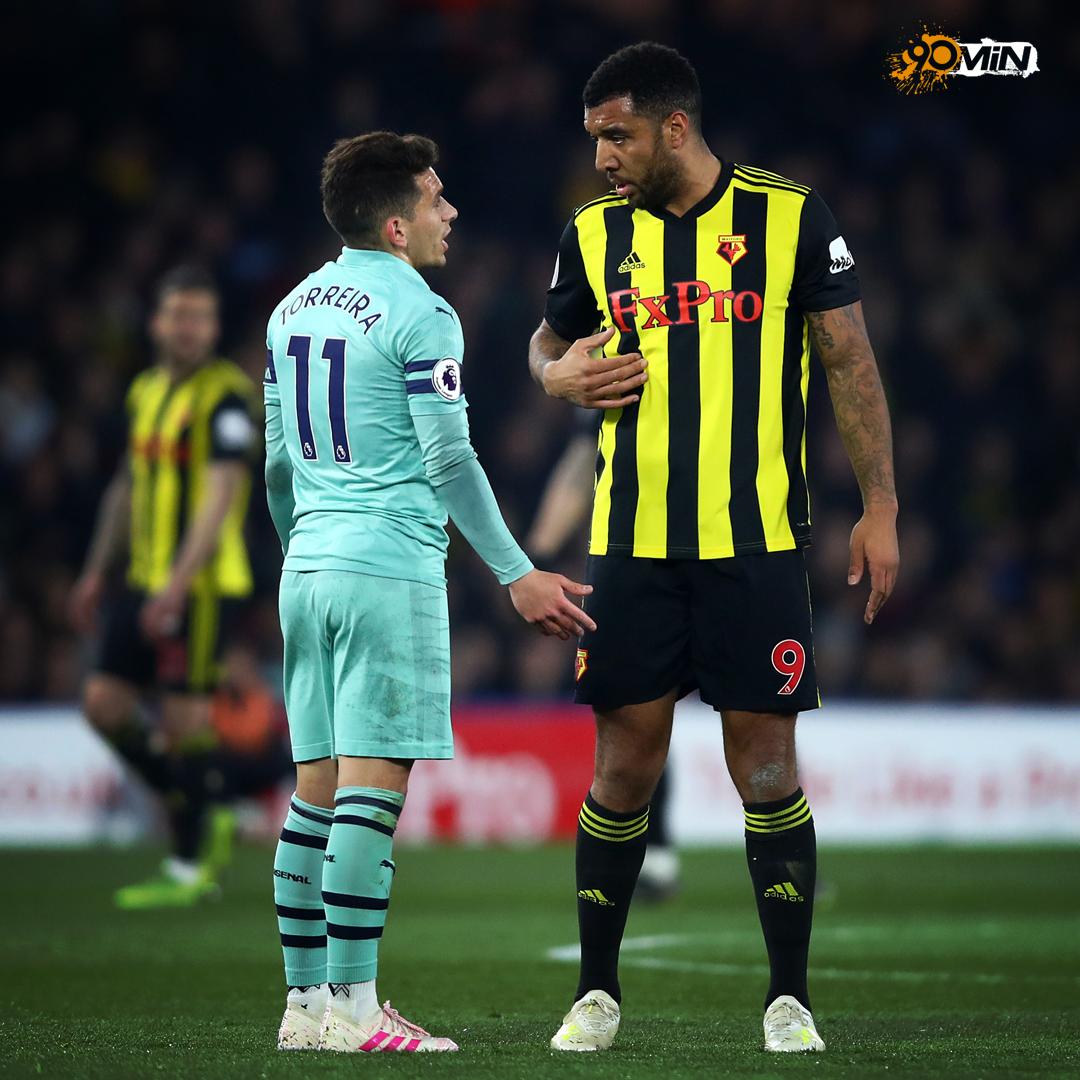 Lucas Torreira
Have you noticed how Chihuahuas and Yorkshire Terriers are more likely to bark at strangers when in their master's presence than Dobermans and pit bulls who usually just stand to the side, sharpening their teeth with a nail file? It's the same with footballers. Arsenal's Lucas Torreira is a prime example.
The second-shortest man in the Premier League [to Ryan Fraser by two inches] isn't afraid to mix it up with the big dogs. He was well and truly prepared for Troy Deeney's little nudge during a Monday night clash with Watford. Deeney had already made enemies in the Gunners camp with his disparaging remarks about their lack of steel. The 23-year-old knew the trap was baited, positioned himself perfectly and gave referee Craig Pawson every reason to pull out a red card when Deeney stuck his forearm in the Uruguayan's face. Lying on the turf, receiving treatment, raising the ire of Arsenal supporters who feared he might need taking off, he popped to his feet and hurled himself right back into the mixer once Deeney went down the tunnel.
The youngster knows how to goad opponents into foolish acts and deceive the authorities. He has the promise to develop into a grade-A villain.
Mauro Icardi
Icardi's specialty is betrayal. The Argentine looks harmless and business-minded on the pitch, scoring at a prodigious rate. Just when teammates begin to trust him, however, he turns on them.
When he came to Sampdoria as a youngster, fellow forward and Argentine, Maxi Lopez took him in to help him acclimate to Serie A. Unfortunately for the elder striker, Icardi also acclimated himself to the man's wife, Wanda Nara. When the actress and model divorced Lopez to marry the younger Icardi and become his agent, the episode forced a transfer to Inter and probably cost Mauro his international career. Unsurprisingly, none of his fellow Argentines, virtually every one married, want him around.
At Inter, Icardi reached a century in goals in five seasons but a contract dispute aired out in public instigated a clubhouse altercation with Croatian winger Ivan Perisic. With team chemistry destroyed, Inter barely managed to reach the Champions League places in 2018/19 despite fielding a squad who should have challenged Juventus for the title. As a consequence, manager Luciano Spalletti is out of a job.
Icardi will likely move on as well. He won't lack suitors. Juventus continues to monitor his situation closely. If the Old Lady signs him, however, they'd best remember that this Joker comes with an equally dangerous Harley Quinn.
Frenkie de Jong
Sergio Busquets earned his membership card in the FIFA suicide squad by constantly creating havoc on the pitch and making it look like the other guy's fault. He feigned mortal injury when Inter star Thiago Motta's hand clipped his chin during Champions League play in 2010. While the referee flashed a red card at the Brazilian, Busquets infamously peeked out from behind the hands covering his face. The video is all over Youtube yet match officials continue to buy his act nearly a decade later. Unfortunately for Busquets, an even greater villain stood in the Inter technical area. Jose Mourinho exacted revenge. It was the Nerazzurri who won the Champions League.
Busquets knows how to frustrate opponents with trademark tackles while avoiding the wrath of the man in the middle but the lanky destroyer is ageing. Because simulation is a major part of what makes Barcelona more than a club, the Cules desperately needed a replacement. When they noticed young Ajax d-mid Frenkie de Jong's penchant for milking fouls for all they were worth and slipping in a few well-timed kicks, he seemed like the ideal man to anchor the Blaugrana midfield. After all, he also has silky skills and an eagle eye for a pass. You can bet that opposing supporters in El Clasico and La Liga will come to revile the Dutchman with the same fervour they do Busquets.
So, all the game needs from its ageing blackhearts is to hold down the fort for another campaign or two while the youngsters spoil their oats. Who knows, there might even be a few other candidates waiting in the wings. Is there someone you think I missed?