Who deserves the credit for Ross Barkley's return to form?
Barkley has been recalled to the England squad for the first time in two years
I think it's fair to say that when Chelsea completed a £15million deal for Ross Barkley in January, eyebrows were raised. The attacking midfielder had struggled with injury and playing time during his final season with Everton. How would a move to Stamford Bridge benefit him when it came to playing time?
The Englishman featured just four times for Chelsea in five months under Antonio Conte. Those concerns were becoming a reality. The deal began to look as stupid as it felt at the time. That was until Maurizio Sarri took the reigns in South West London...
Barkley would have certainly had his concerns when moves for Jorginho and Mateo Kovacic came to fruition. That's two more players he'd have to compete with for a place in the team. We're a month-and-a-half into the 2018/19 campaign. The 24-year-old Barkley has featured eleven times. It's starting to look like Chelsea knew what they were doing all along.
Chelsea's #8 had comfortably his best game in well over a year at the weekend. Southampton are a tight-knit, organised side under Mark Hughes. Barkley carved them open like a knife through butter to open the scoring. His high press won back possession before he coolly slotted a wonderful ball into Eden Hazard's feet. You all know the rest.
The attacking midfielder then got in on the act himself. Sure, his goal was nothing but a tap-in, but Barkley had to be in the right position at the right time. He timed his run to perfection. His first Chelsea goal would have been a sweet moment. He's gone from a side who'd be content with a top-half finish to playing for a team who could well be lifting a major trophy or two come May. Not a bad upgrade given his situation at the time, eh?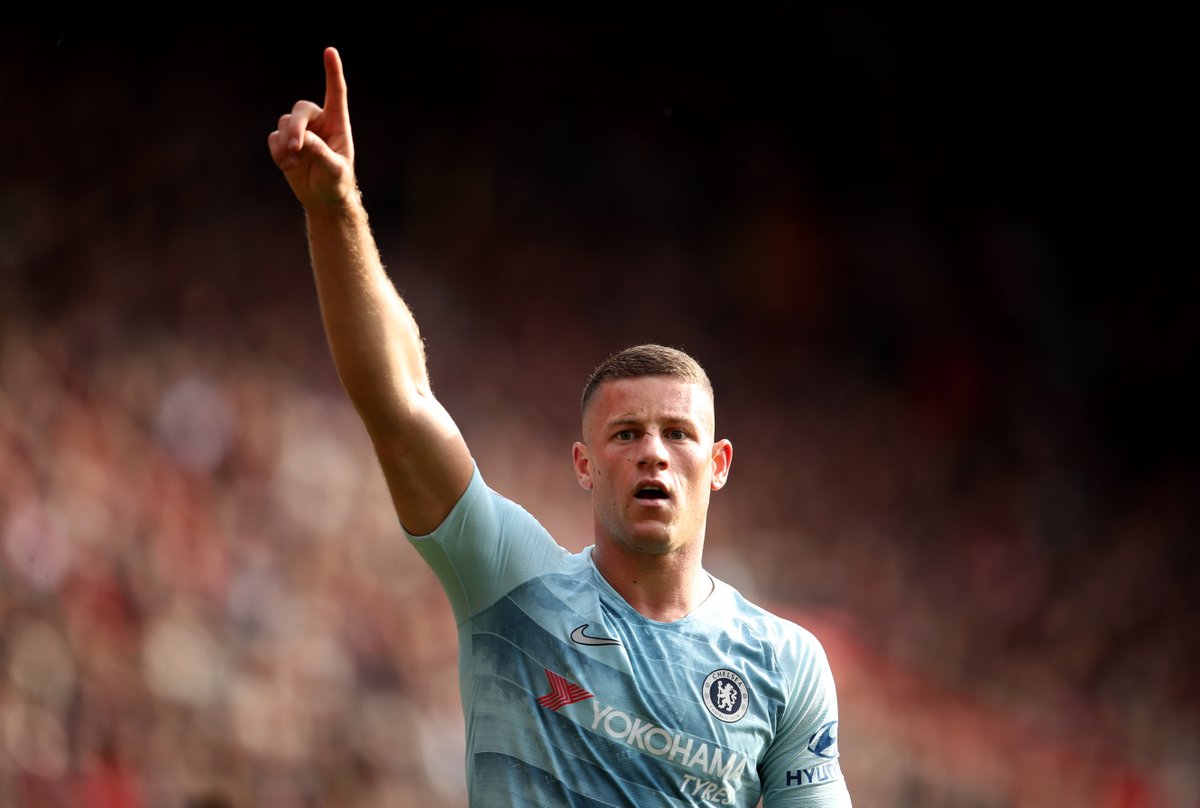 30': Ross Barkley provides his first Premier League assist for Chelsea
57': Ross Barkley scores his first Premier League goal for Chelsea
His weekend just keeps getting better and better.
https://t.co/8qm51ubwp0
The sole fact that he's keeping the brilliant Real Madrid loanee Kovacic out of the team tells you everything you need to know. That's no easy feat, but it's nice to see an English club sticking with a homegrown player rather than favouring the overseas superstar.
So who deserves the credit? Well, I'd like to dish it out three ways. The most obvious one is the player himself. It would have been easy for Barkley to join a side who could guarantee him regular playing time. A lower Premier League club, like an AFC Bournemouth or a Burnley. Instead, the midfielder took the toughest option possible. Competing for places with world-class individuals was only going to help push his game to that next level. Sure, the higher wages certainly helps, but given his predicament at the time, when morale was low, many would have taken the other route.
Then you have the manager, Sarri. I've been impressed with the Italian. His football has been pleasantly surprising to watch. He's a manager that commands 100% from his players at all times. If you're willing to put the effort in, he'll give said players the platform to go out there and perform and do their best work. It took Barkley some time to get used to the new tactics, but he looks right at home in Chelsea blue at the moment. That's almost solely down to the man in charge.
Finally, you have Roman Abramovich and the Chelsea board. For many years they've been criticised for splashing the case on foreign imports. It's what Jose Mourinho did so successfully during his early years in the Premier League. However, they took a gamble on Barkley. Given his injury issues, £15million is a significant chunk of cash to dish out. No doubt the Russian mogul would have been cursing profusely for the first few months of Barkley's time at Stamford Bridge. Now, he suddenly looks like a genius for sanctioning the move.
As an Englishman, I'm just loving watching Barkley flourish. The lad has huge potential. He could be that creative spark in midfield that the Three Lions dearly lacked during the World Cup. It just goes to show what a bit of trust can do. Hopefully, a certain Ruben Loftus-Cheek and one Mason Mount get that same luxury in twelve months time...