Who has fared best from the recent business between Arsenal and Manchester United?
Following a long, drawn-out process, Alexis Sanchez and Henrikh Mkhitaryan have officially traded places, with Arsenal and Manchester United doing business together for the first time in three and a half years.
Chilean Sanchez enjoyed four fantastic years with Arsenal, while Mkhitaryan had generally been out of favour in his year and a half stint under Jose Mourinho. Both players possess blatant talents and can have a huge influence on each respective club's progression, but how have moves between these two rivals fared in the past?
Ultimately, we decided to study the last five pieces of business between the Gunners and the Red Devils and picked out an eventual winner from each transfer.
Danny Welbeck, Man United to Arsenal, 2014
Many were perplexed in the summer of 2014 when recently appointed Manchester United boss Louis van Gaal agreed exits for several Reds first teamers. Out went veteran stalwart Patrice Evra and highly rated midfielder Shinji Kagawa, while renowned poacher Javier Hernandez was allowed to leave for reigning European champions Real Madrid on loan.
Perhaps most baffling of all was Van Gaal's decision to sell academy graduate Danny Welbeck to bitter rivals Arsenal for £16m on summer deadline day that year. While Welbeck's record wasn't groundbreaking, his diligent displays had made the local boy a valuable squad member to United's squad, while he was coming off the back of his best season yet under David Moyes.
The Dutch veteran claimed that Welbeck's departure was solely down to competition from Robin van Persie, Falcao and Wayne Rooney, though two of those strikers were unwanted by van Gaal himself just a year later.
While Welbeck hasn't been a star at Arsenal, he carries a strong scoring rate amid a handful of frustrating injuries. Arsene Wenger's side have finished above the Red Devils in all three Premier League campaigns following the transfer. United have scored less league goals than 2013/14 in all three of the following seasons too, so Arsenal marginally take this one.
Winners: Arsenal
Robin Van Persie, Arsenal to Man United, 2012
Undoubtedly the biggest Premier League transfer story in the summer of 2012 came when Sir Alex Ferguson agreed a deal to take Arsene Wenger's top scorer away from the Emirates. Arsenal fans were utterly disgusted and heartbroken at the betrayal at the time and they truly had every right to be.
The fee of £22.5m appeared modest for a frontman who scored just short of a goal per game for the Gunners the season previous. While Arsene Wenger did reinvest the cash on the attacking prowess of Olivier Giroud and Lukas Podolski, the two would fail to match van Persie's league tally for the season combined as the Dutchman bagged 26 crucial goals en route to stardom.
Van Persie won the Golden Boot, Man United's Player of the Season award and a place in the PFA Team of the Year while Arsenal won... nothing. To add insult to injury, van Persie netted in both league fixtures against his former club and his shirt swap incident with Andre Santos at Old Trafford ruffled a few feathers to say the least.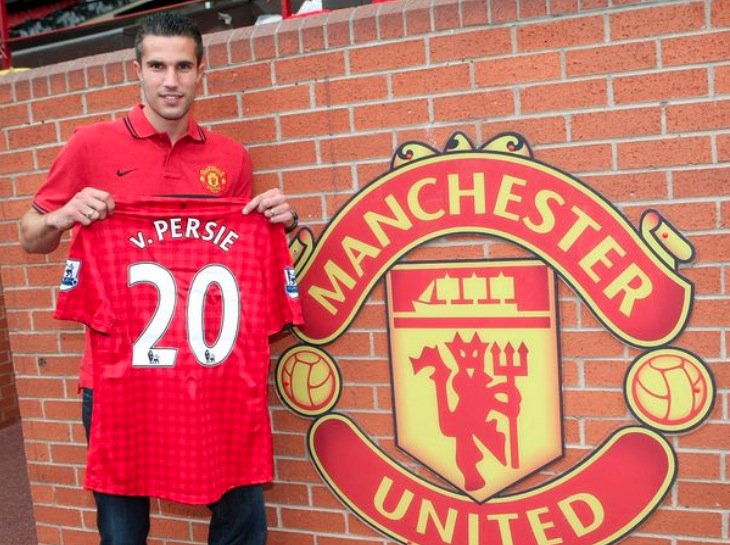 Although Ferguson went on to retire after winning his 13th Premier League crown, van Persie remained with the Red Devils until 2015 and left with the silverware he craved. This one's a no-brainer, realistically.
Winners: Manchester United
Mikael Silvestre, Man United to Arsenal, 2008
Versatile defender Mikael Silvestre had won everything available to win during his nine-year stay at Old Trafford, so a potential switch to rivals Man City in 2008 raised no qualms amongst the Red Army. After all, the Frenchmen had only been fit enough to perform six times across all competitions for United the season previous and was now heading into his thirties.
Compatriot Arsene Wenger saw the chance to hijack that switch and swayed Silvestre to join him in North London, seizing on the player's reluctance to join United's bitter rivals along with a strong French base at the Emirates.
This transfer made Silvestre the first player to switch between the two clubs since Viv Anderson in 1987, although Anderson moved to Manchester from London. He was given the number 18 shirt previously worn by flop centre-back Pascal Cygan upon arrival, and that may well have been one of the first signs of danger in retrospect.
Tbf after Silvestre & Squillaci, I think it's safe to say Arsenal could do a lot worse that Jonny f*cking Evans.
https://t.co/QncejEBMj6
While United went on to win yet another Premier League title in 2008/09, Arsenal finished a huge 18 points behind them in fourth place - one position worse off than the season prior. Silvestre failed to impress in his 14 league appearances that year. He would play two less the next campaign before being released and retiring just four years on, after a nomadic end to his career.
Sir Alex Ferguson picked up Brazilian twins Rafael and Fabio da Silva that summer for £2.7m each, and Rafael featured 16 times in their title triumph. Ferguson definitely outplayed Wenger here.
Winners: Manchester United
Viv Anderson, Arsenal to Man United, 1987
Following a successful 10 year stint with hometown club Nottingham Forest, Viv Anderson's career had taken a tumble. Anderson had won historic back-to-back European Cup's with Forest four years prior but the club's desire to cash in on high sale values saw their power slide and they endured a trophyless period.
In order to revive his stalled career, Anderson jumped ship to Arsenal in a £250,000 transfer in 1984. His consistency under Don Howe helped the full back lock down a place back in the England set-up, while his sole season under George Graham in 1986/87 saw Anderson win his first trophy in seven years in their League Cup triumph over Liverpool.
Newly appointed Manchester United boss Alex Ferguson made Anderson his first bit of business in the summer of 1987 for the fee of £250,000 which Arsenal had paid. Despite playing a role in United's second place finish in his first season, Viv's influence diminished greatly as Ferguson's lot slumped to 11th and 13th place finishes in the next two seasons. Even though the Red Devils lifted the FA Cup in 1990, Anderson played no part in the final success.
On this Arsenal day in 1987 Viv Anderson played his final FA Cup match for the Arsenal. #
30YearsAgo
The writing was well and truly on the wall for the 33-year-old when Ferguson forked out £625,000 for Denis Irwin that summer, subsequently usurping Anderson. While Arsenal had bemoaned their failure to replacement the England international in the summer of 1987, George Graham drafted in Lee Dixon in January 1988.
Following Dixon's 616 club appearances and nine major trophies successes for an outlay of just £400,000, it's safe to say that Arsenal were the victors here.
Winners: Arsenal
Frank Stapleton, Arsenal to Man United, 1981
Interestingly, Irish forward Frank Stapleton had actually been turned down by Manchester United as an apprentice when he joined the Gunners in 1972. Forming a lethal partnership with Malcolm Macdonald in North London, Stapleton ironically became a staple of Arsenal's success. Stapleton topped the scoring charts for three consecutive seasons and befittingly scored one of the goals to topple United in the 1979 FA Cup final - his first honour at club level.
That didn't stop the Reds making a move for Stapleton just two years later and the Irishman happily made the switch. The £900,000 fee was decided by tribunal with the clubs in severe dispute, but United were to reap the rewards over the next six years.
Stapleton became the first player to score for two different clubs in FA Cup finals as he helped fire his side to cup glory in 1983, before playing a vital part in their repeat success in 1985.
Three big players have moved from Arsenal to United in my years as a fan, Frank Stapleton was the first. I loved this fella.
https://t.co/hVW7gezmzf
The Dublin born star was promoted to captain of his national side in 1986 and went on to play just two fewer league games in Manchester than he did in North London.
While Stapleton enjoyed relative success with both clubs, Arsenal would go on to win one trophy in six years following his departure while United had doubled that tally. For that reason, Man United must be deemed the winners here.
Winners: Manchester United