Who is Chelsea's best option at striker for the 2019/20 season?
Background Image Via: Vespa125125CFC. CC BY 4.0.
In 2019/20, Chelsea Football Club heads into unknown territory with a prodigal son at the helm. Super Frank Lampard is back home at Stamford Bridge, leading his beloved Blues into battle far sooner than anyone across the footballing world would have expected.
As soon as he walked through the entrance doors, there were ample problems clogging up his manager's office. A two-window transfer ban sits atop the list while losing Eden Hazard is obviously a major blow. Lampard has been brought in to do it his way. He'll promote players from Chelsea's overflowing fountain of youth, but as many have learned before the Englishman - you better win football matches in South West London as Roman Abramovich isn't afraid to wield the axe.
Chelsea scored 63 league goals last term, which was the lowest tally within the top six. The aforementioned Hazard did his bit scoring 21 times, as did Pedro who struck 13 goals. The Blues' best striker was Olivier Giroud who bagged 13 across all competitions. Alvaro Morata and Gonzalo Higuain both struggled. Both have since switched for pastures new.
That begs the question, who'll be Chelsea's main man during Lampard's debut campaign in the Stamford Bridge dugout? Based upon his playing style, logic suggests that Tammy Abraham will finally get his chance to prove his worth. After all, the 21-year-old has scored 60 goals during his last three campaigns on various loan spells. Surely now is his time to shine? Scoring against FC Barcelona in a friendly only strengthened his case, this is a young man who looks ready, willing and able to strike with regularity at the highest level.
Although, it's not quite as easy as that...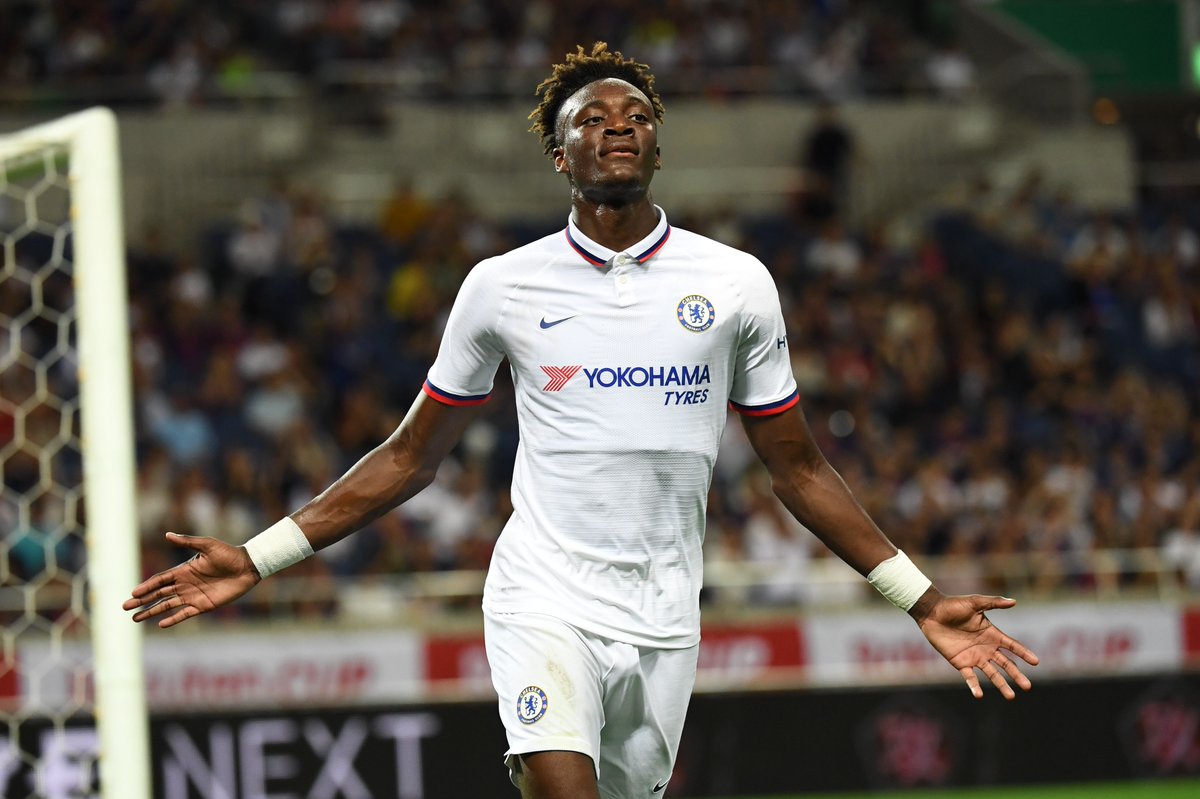 Giroud isn't going to give up that starting role easily. As of right now, he's the senior forward within the squad. The Frenchman is a player who always seems to step up when the pressure is on. With Chelsea visiting Manchester United on the Premier League's opening day, would you bet against the evergreen 32-year-old bagging a late winner to kick-start the Lampard era in stupendous fashion? I certainly wouldn't, but then again, the decision isn't mine...
Opting for Giroud would be somewhat uncharacteristic of Lampard although conventional wisdom tells you he's the best option. The ex-Derby County manager loves to take a gamble hence why Abraham is seriously in with a shout at starting. The fact that it's United away to start with does play into my thinking, mind. If Abraham struggles and plays poorly, the confidence could be completely shot. After all, younger players tend to dwell on things more than experienced professionals. Hence why from the two, Giroud is likely just ahead.
Then you have the wildcard; Michy Batshuayi. Now 25, the Belgium international arrived in London with promise aplenty. He has delivered in bursts, while showing the world just how prolific he can be scoring nine in fourteen games on loan with Borussia Dortmund. He's the perfect forward to spearhead this young Chelsea attack and his perfect blend of top-level experience and fearlessness seems to be the way forward.
Lampard has indicated that the Batman will be given the nod after two starts as the main striker on tour, while having Giroud as an impact substitute is an underrated commodity. That leaves Abraham as the third-choice, and although he's the main man for several Chelsea supporters, don't be surprised if the young Englishman heads out on loan once again - this time hopefully to a Premier League side who can guarantee him regular minutes...