Who replaces Ole Gunnar Solskjaer at Manchester United?
Ole Gunnar Solskjaer is living on borrowed time, but who replaces the Baby Faced Assassin...?
Background Image Via: Wikimedia Commons/Daniel. CC BY 2.0.
Let's be honest, Ole Gunnar Solskjaer is going to lose his job at some point in the not too distant future. Unfortunately, that's just the way this business works. Sure, the Baby Faced Assassin may well still have the firm backing of Edward Woodward and The Glazers. However, fan pressure is building. That'll only hold out for so long.
For what it's worth, my thoughts is that the Norwegian has done an incredible job. Solskjaer hasn't shied away from moving on from certain players, while injecting quality into the squad, most notably in the form of Bruno Fernandes.
It always felt like the ex-Cardiff City and Molde manager was likely to be someone who'd wipe the slate clean, for a newer, probably better-qualified manager to benefit from. That situation looks to be playing out perfectly.
But who will Manchester United call upon next to sit in the Old Trafford dugout?
Mauricio Pochettino
Where else to start but the runaway favourite? Mauricio Pochettino has been out of work since losing his job at Tottenham Hotspur. You get the feeling he's patiently waiting for another massive job opening, rather than taking on work outside of Europe's elite purely to get back into management.
On paper, this looks like a match made in heaven. Pochettino loves developing youth with United having an overflowing array of talent in their academy right now. He's also a coach who makes players better. I don't doubt the likes of Aaron Wan-Bissaka, Donny van de Beek and the aforementioned Fernandes would love working with him.
The only concern is the lack of a major trophy in the cabinet, though I guess Solskjaer also has that problem (in management terms, of course).
Massimiliano Allegri
'Max' Allegri spent a half-decade at Juventus before the Italian took the decision to walk away from the Old Lady. What better way to go out than on top, huh?
He's classed as the second-favourite to take over at United when Solskjaer eventually gets the boot. Allegri would bring a different style of play to the Theatre of Dreams, while the players would undoubtedly need time to adjust to that. Personally, this one strikes me as a change you'd make in the summer, rather than in the heat of battle.
Five Serie A's and four Coppa Italia's sit proudly against Allegri's name. He's a manager who has won plenty of major trophies throughout a glittering career. If United are after a big name to replace Solskjaer. He's your man.
Ralph Hasenhuttl
Southampton's leader has been a real breath of fresh air to the Premier League. His unique style, great man-management and tactical ingenuity has been excellent to watch. The Austrian made RB Leipzig what they are today, while ask any Saints fan, they'll tell you what a positive impact he's made at St. Mary's.
This one comes with risk, though. Hasenhuttl is yet to manage at the elite level, while throwing him into the fire with United looking to challenge for a title this season would be a true baptism by fire.
You get the impression that the players would grow to love Hasenhuttl. Again, though, adopting his tactics may take at least half a season.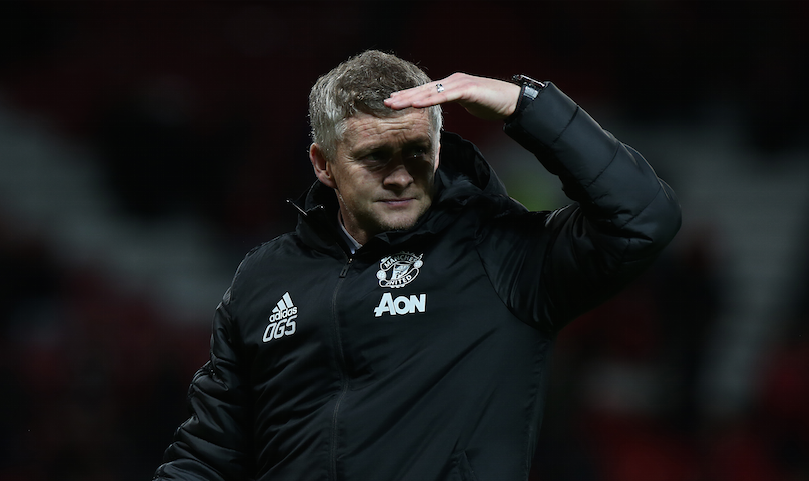 Ole Gunnar Solskjaer has received the 'dreaded vote of confidence' from Ed Woodward...
"While there is still hard work ahead to achieve greater consistency, we remain absolutely committed to the positive path we are on under Ole as the team continues to develop" 🗣️
#MUFC
https://t.co/Tp51uIdMXS
Julian Nagelsmann
United fans will know RB Leipzig's current gaffer all-too-well. From that suave suit he wore at Old Trafford, to his side booting the Red Devils out of the Champions League earlier this week.
Nagelsmann outwitted, outthought and outplayed Solskjaer on Tuesday night. His side seemed to want it more. If Nagelsmann could instil that confidence into what is an excellent United squad, Old Trafford could play host to genuine title contenders year-in-week-out. They'd be fun to watch, too.
The problem here is that RB Leipzig are in the middle of a Bundesliga title charge. There's no way he'd abandon ship before that dream ends one way or another. The 33-year-old is also supremely young, though he doesn't give off the impression that the job would be too big for him.
Ryan Giggs
So this is the real wildcard pick. Ryan Giggs will forever be regarded as a Manchester United legend. He'd manage the Red Devils during a four-game span following David Moyes' unsuccessful spell at Old Trafford. He looked right at home in the dugout.
Giggsy is doing some pretty good work with his beloved Wales right now, too. However, there's only so far he can take The Dragons before trying his hand at club management. Make no mistake about it, United hiring Giggs would be a massive gamble, but the fans would absolutely love it.
My thoughts on this one is that it's not too dissimilar from having Solskjaer at the helm. This United board love to penny-pinch wherever possible, though, so don't be surprised to see Ed Woodward go down this cheaper route...
But who gets the job?
In the end, I think it'll be Pochettino; but only if United act quickly. Sooner or later, another huge job opening will appear and the Argentine may not be available for that much longer. Failing that, Nagelsmann feels like a long-term option that United and their fans would be patient with...