Who will reach the Champions League semifinals?
The road to Kyiv hasn't been an easy journey. We're down to eight clubs now, and the first legs in the quarterfinals begin this week.
The draw caused some fuss. Conspiracy theorists in England found Manchester City and Liverpool matched to be suspect. Real Madrid and Juventus, last year's finalists also meet.
If I were a betting man (you see through me don't you?) here's who I would pick to make the semifinals.
Barcelona
Alright, not a stretch, but Roma must be feeling unlucky to face Lionel Messi and Co. Then again, the Giallorossi have surprised many by progressing this far. They emerged from a group that also contained Chelsea and Atletico Madrid. They fought it out with a dangerous Shakhtar Donetsk side. It's been a good run, but the race is over.
The Catalan giants are still unbeaten in La Liga and the Champions League this season, after a brilliant comeback at the death against Sevilla on the weekend. Ernesto Valverde's side is too hot to handle. In fact, I would bet my bottom dollar, and a few on top, that Barcelona win both legs. When Messi is in the form he showed at the Ramon Sanchez Pizjuan, nothing more can be said.
Bayern Munich:
The Bavarians seem to have luck on their side. They've had favourable draws in both knockout rounds. They can't think their luck was too good, however. Sevilla is the side that jumped out to a two-goal lead against Barcelona. They also toppled Manchester United. At Old Trafford. That said, the cat is out of the bag. Jupp Heynckes has informed his squad exactly what Vincenzo Montella has been doing in Andalusia.
The Red Devils failed to take their chances. Bayern isn't a careless side. They humiliated Besiktas to reach this point and made Borussia Dortmund look like a relegation club on Saturday. On the other hand, the two teams have never met before, and Bayern has lost on their previous five trips to Spain. Still, I'm backing Heynckes, who was the last manager to make die Roten Champions of Europe.
Real Madrid
After the Merengues started the campaign in poor form, no one pegged them to last this long. Every other competition is out of reach as a result of that extended slump. Which only means Zinedine Zidane, Cristiano Ronaldo, and the rest of the Madridistas are concentrating entirely on this competition. Their complete attention is something no side wants. Juventus already knows this. When Mario Mandzukic's bicycle kick levelled last season's final, Real kicked it up a notch.
They did it again against Paris Saint-Germain, making it look easy against Neymar, Edinson Cavani, and Kylian Mbappe in the first leg.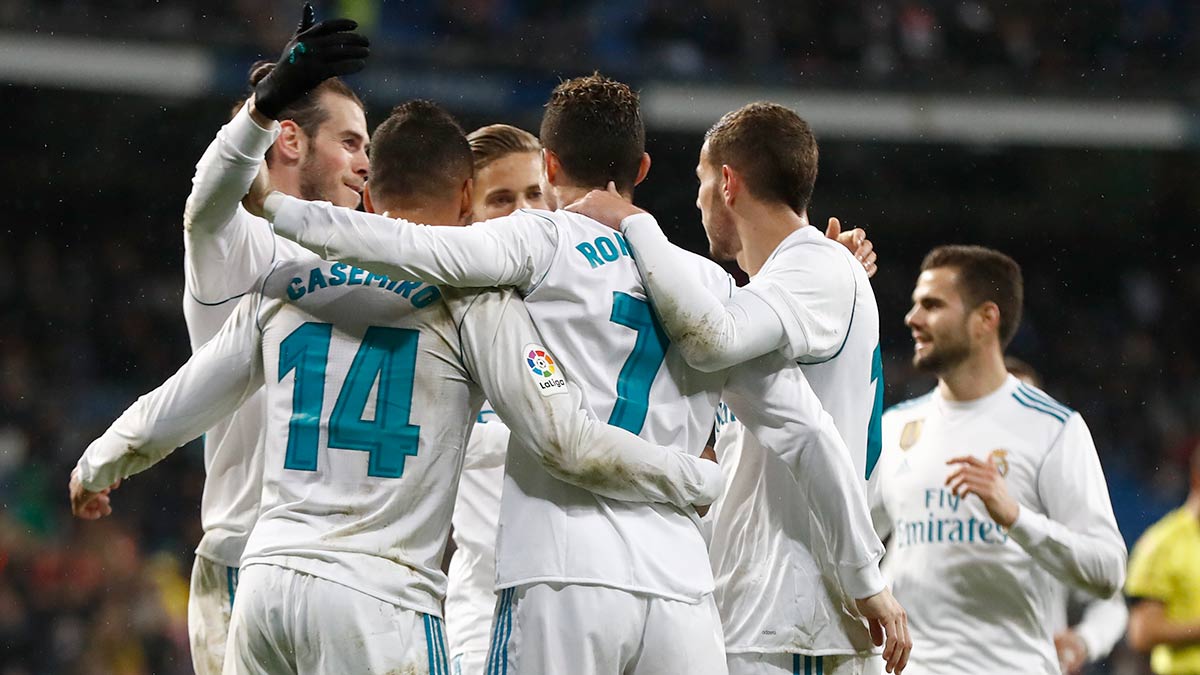 The Old Lady might be thinking of revenge. They will be chasing shadows. Vengeance is only achieved when you've grown stronger than your former self and your opponent. Without Leonardo Bonucci and Dani Alves, this Bianconeri side is weaker. Expect the holders to move closer to a title defence.
Manchester City
Can Liverpool beat City again? Two times running? They have the attack to try, but Pep Guardiola doesn't make the same mistakes twice. When City visited Anfield, the Citizens lost their invincibility by Liverpool's hand. In the interim, they also learned there are no days off after falling to Wigan in the FA Cup. Those two defeats have made City stronger. They can and will exact revenge.
That said, neither side is going to sit back. Don't even blink while you watch this one; the goals are going to come that fast.