Why Alex Oxlade-Chamberlain and Danny Welbeck are Arsenal's most important players
Forget Alexis S ánchez and Mesut Özil, the English duo of Danny Welbeck and Alex Oxlade-Chamberlain are a lot more important to Arsenal, and keeping them at the club beyond the summer is an absolute must.

On Sunday, Chamberlain and Welbeck helped the Gunners beat Manchester United and keep their hopes of a top-four finish alive. Arsenal's second goal put them in the driving seat and it came from the English pair. After his first cross was blocked, Chamberlain was persistent and tried again, this time whipping a delightful ball in, to Welbeck, who finished with aplomb. There was a lot of pressure on the former United man as Chris Smalling had left him and he had a free header just outside the six-yard box. Still, he remained calm and put enough pace and direction on the header to beat David de Gea.

This game epitomised the work-rate of both players. Recently, Chamberlain has been playing as a wing-back and this position seems to suit him. He appears more than able to carry out his defensive duties but has enough fitness to contribute in the final third as well. Welbeck also works tirelessly and covers a lot of ground for the team. He is always looking to get in behind opposition centre-backs and this could be why he was chosen ahead of Olivier Giroud at the weekend.

For a lot of games this season, Arsène Wenger opted to play Alex Iwobi over Chamberlain and I found this decision very strange. Chamberlain is a much more experienced player with a lot of pace, power and guile. In my opinion, his delivery is up there with the best in the league and he is versatile as he can play out wide or in the heart of the midfield. All he needs to do is add more goals to his game. Two strikes in 28 league appearances this season is not enough but this is something that will certainly come in the future given how direct he is. In the meantime, he is still making significant contributions to the team.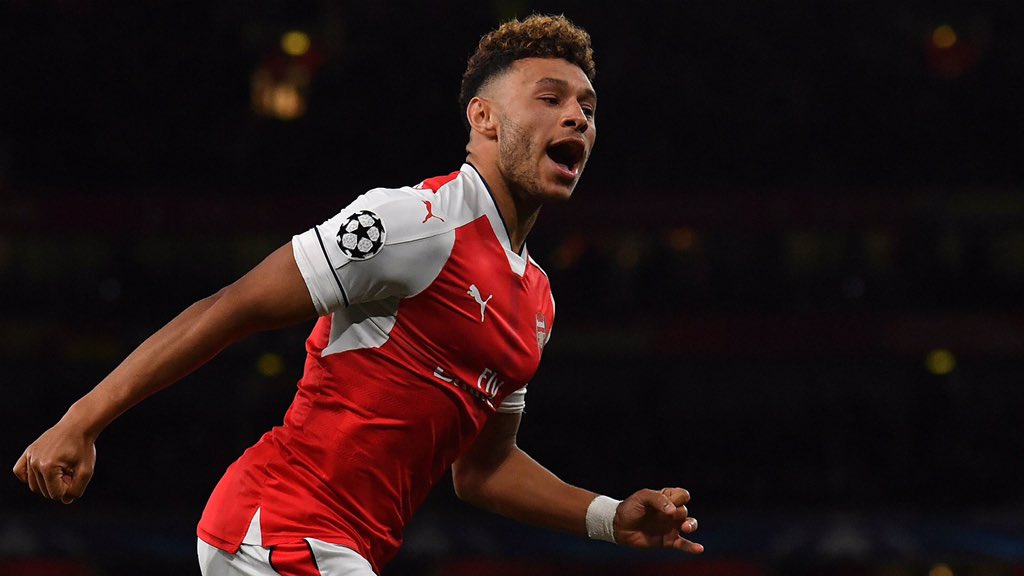 Alex Oxlade-Chamberlain has now contributed to 15 goals this season, 6 more than his previous best season (9 in 2013/14).
https://t.co/CyR15oVPPC
Welbeck has been very unlucky with injuries in the past few years and has only started league thirteen games since the beginning of last season. What impresses me most about Welbeck is his sharpness. He is always ready to pounce on a loose ball or close down defenders and win back possession and this makes him a constant threat. His composure with the ball at his feet is also a major asset and like Chamberlain, he is versatile and can play on either wing or as the main striker. Every summer transfer window, Arsenal fans pray that the club will sign a top centre-forward but I seriously think that Welbeck could be their first choice striker next season, providing he stays fit.

Both Chamberlain (23) and Welbeck (26) are young and have a lot of time to improve and develop certain aspects of their game. As well as having bags of potential, they are home-grown players who have proven their worth at the highest level and should be rewarded for this. In a time of great uncertainty for Arsenal, they should put an end to the transfer rumours surrounding these two and give them new contracts. Should they lose Sánchez and Özil, Chamberlain and Welbeck could be the key to success in the coming seasons.