Why Argentina must stick to Lionel Scaloni
Should Messi return, Argentina will continue to struggle if Scaloni becomes the second Lionel in the pecking order.
Argentina's managerial seat remains hot regardless who sits in it. It's like the Sword in the Stone. Everyone wants to give it a go; none prove fit to rule. If bosses don't get the sack [Sergio Batista, Edgardo Bauza, Jorge Sampaoli], they abdicate willingly [Tata Martino]. The AFA's hired seven managers in the last decade.
When Alfio Basile was relieved in 2008, Diego Maradona, Carlos Bianchi, Miguel Angel Russo, Sergio Batista and Diego Simeone all applied to replace him. El Pibe won out.
Matching his legendary on-pitch achievements from the technical area proved beyond him. Bolivia dismantled his squad in a 6-1 rout, the team's joint-worst margin of defeat. The Albiceleste struggled to qualify for the 2010 FIFA World Cup. Nor did they make an impact in South Africa.
The AFA tried to correct their error, hiring the experienced Sergio Batista as a replacement for Maradona's celebrity. He brought less success than his iconic predecessor. Less than a year into his reign, Batista was sacked following an early exit from the 2011 Copa America.
Alejandro Sabella made some progress. His first act was to anoint Lionel Messi captain. The maestro was in his prime, winning back-to-back Ballon d'Ors. Building his team around Messi almost worked for Sabella. The Sky Blues reached their first World Cup final since 1990. Messi inspired the team to win all three of their group games. Switzerland, Belgium and the Netherlands were trampled underfoot en route to the final. La Albiceleste never trailed during the tournament until the 114th minute in the Maracana when Mario Gotze and Germany rewrote the happy ending.
Sabella called it a day. Enter Messi's recent boss at Barcelona, Gerardo Martino. Tata lost back-to-back Copa America finals to Chile before resigning to protest the AFA's corrupt board. Youth side boss Edgardo Bauza was rushed in to replace Martino. His lone achievement was talking Messi out of retirement. Unimpressive results on the pitch opened the door for Jorge Sampaoli.
The coach who looked like he'd be every bit as comfortable on a factory floor was the man who defeated Martino in those two Copa finals before moving to Spain to manage Sevilla. His La Liga attack was built around Frenchman Wissam Ben Yedder, Spaniard Pablo Sarabia and two Argentinians, winger Joaquin Correa and striker Luciano Vietto. His group-think approach had many believing he could get more from the world-class talent surrounding Messi. We all know how that worked out.
Messi stepped up to rescue qualification at the death with a hattrick in Quito against Ecuador. In Russia, he was outshone by opposing stars in virtually every match yet Sampaoli kept trying to run the attack through his star. Failure led to his dismissal and Messi's second retirement in two years.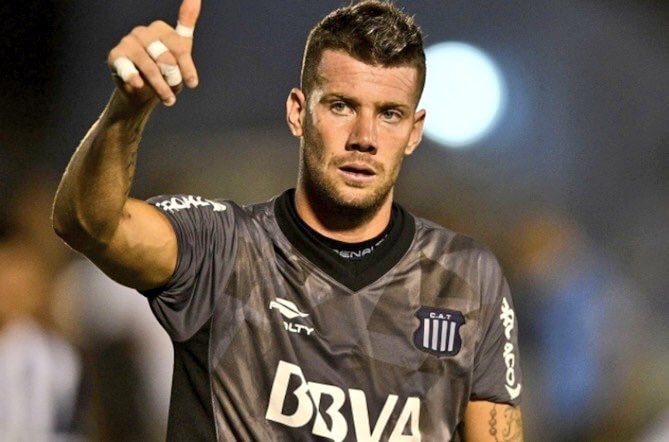 List of injured players from Lionel Scaloni's list for Argentina's upcoming friendly.
Pity Martinez
Exequiel Palacios
Alan Franco
Franco Armani
Christian Pavón
Guido Herrera of Talleres has been called up to replace Armani. This is will his first national team call up
@Argentina
https://t.co/fFbNOAIbMA
Another Lionel stepped into the void. Sampaoli's assistant, Lionel Scaloni leads the squad for the interim. Who is he?
Like seemingly everyone attached to La Albiceleste these days, he's a Rosario boy. Scaloni played wingback for several clubs in Argentina, Spain and Italy. His longest stretch came with Deportivo de la Coruna, where he earned 255 caps. He sipped a few espressos with Estudiantes, Racing Santander and Lazio, as well. There was even a loan spell at West Ham. He has no coaching experience beyond working as Sampaoli's assistant at Sevilla and with Argentina, but I see Scaloni as the perfect man for the job.
It's very possible Messi won't return. From a cultural standpoint, La Albiceleste must begin from scratch. Why not start that journey with a coach open to all possibilities rather than one locked into a rigid mindset? The team needs to burn its bridges not just with Messi but its recent history, as well. Recycled options like Jose Pekerman and Marcelo Bielsa or successful club managers like Mauricio Pochettino and Diego Simeone offer more experience but also carry preconceived notions that might keep the squad trapped in its current state. It's a risk either way. Why not make a clean start?
As a caretaker, Scaloni is yet to taste defeat in two matches. That's hardly impressive, even without Lionel Messi. The Barca star isn't available for the two friendlies during the current window. If Scaloni continues to produce without the world's greatest albatross around his neck, why shouldn't the AFA take a chance? The worst that can happen is they'll be looking for their ninth manager in 11 years.