Why Arsenal can trust Unai Emery
Background image: Ronnie MacDonald, CC BY-2.0
A dynasty in decline. That was Arsenal in Arsene Wenger's final years. In the Frenchman's final two campaigns, the Gunners fell out of the Champions League places. Some years before, he likened finishing in the top four to winning a trophy. Even when the team qualified during his second decade in charge, his squads underachieved. In his final season, they came up short again as favourites to win the Europa League. Now, it's Unai Emery's mandate to restore the club's prestige.
The Spaniard is backed by the board but not to the extent his predecessor enjoyed. He does not make final decisions on football matters. His sole responsibility is coaching the senior team. If Emery doesn't meet expectations on the pitch he won't be retained because his input in other departments is deemed critical.
Although supporters who expect miracles may argue otherwise, the Spaniard so far proves an astute hiring. He got down to work immediately, as though he had been expecting the job and planned ahead. Certainly, he knew his time was up at Paris Saint-Germain. Arsenal took their time with the search to replace Wenger. It's very likely Emery made contingency plans, perhaps even before one party or the other reached out. Rather than presumptuous, his preparedness is exactly what any aspiring club desires in a manager.
Emery's first action solved the Gunners' transfer issues. Known to be sluggish and inactive during the silly season, Emery sealed five new signings in a single window. For years, pundits mooted whether it was the board or Wenger who didn't want to spend. Working in tandem with Sven Mislintat, the new man resolved the debate.
Lucas Torreira, Matteo Guendouzi, Sokratis Papastathopoulos, Stephan Lichsteiner and Bernd Leno settled well. Emery emphasised defence in his first transfer window, something Wenger never did. As well, he delivered a combination of veteran experience to provide leadership in the short-term and youthful energy to lay a foundation for years to come. Torreira [23] and Guendouzi [19] made immediate impacts, pressing opponents, winning balls, transitioning into and supporting the attack. Sokratis [30] brought both composure and physicality to a Gunners' defence not known for either. Leno [27] needed patience to claim the No.1 shirt from Petr Cech but has improved Arsenal's distribution immensely now that he has. Lichsteiner [35] lacks the pace and energy to play regularly but his knowledge and leadership are evident when he does.
Emery didn't rest. In the January window, he added Barcelona playmaker Denis Suarez on loan, who played under him at Sevilla. The market isn't his only resource, however. When starting right back Hector Bellerin went down for the season, Emery turned to Ainsley Maitland-Niles. With Lichsteiner spelling him, the 21-year-old stepped in admirably.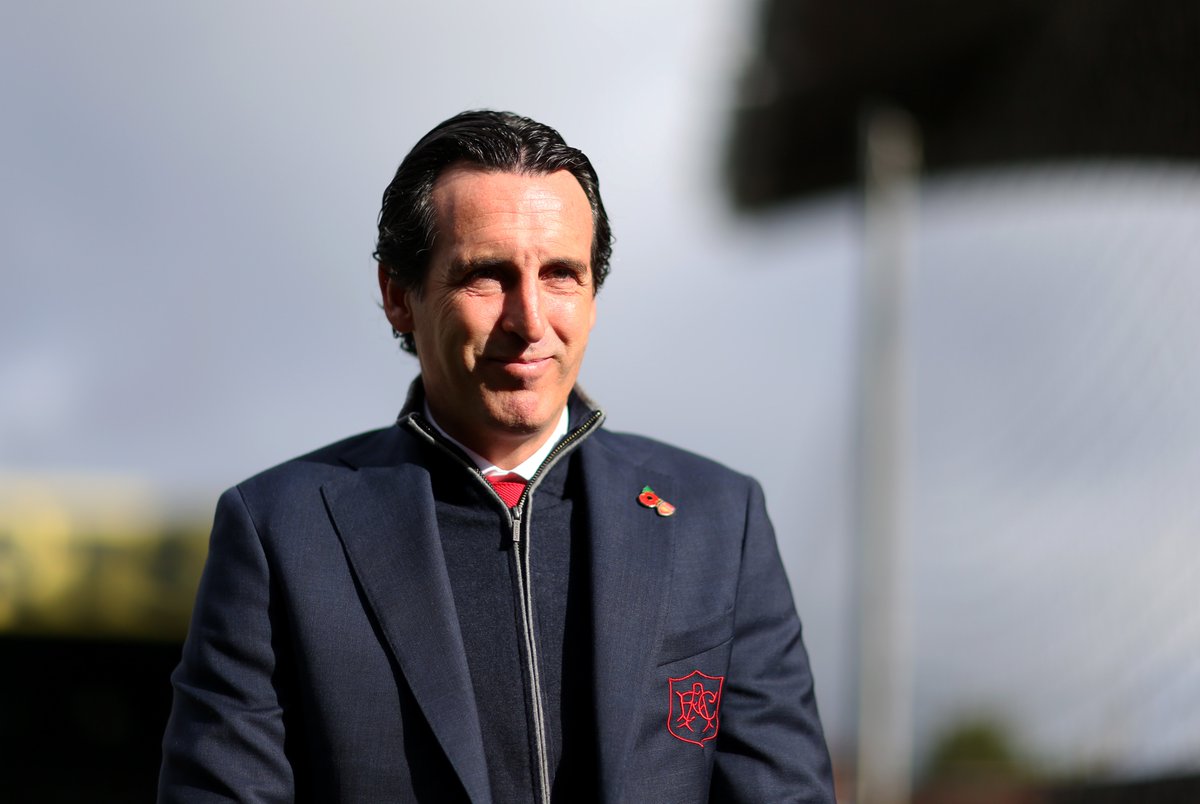 "In terms of transfers, Unai Emery and Raul Sanllehi are leading things. Plans are already in place for the summer. The club know who they want and Emery has played a big part in that, perhaps a bigger part than was originally anticipated when he arrived."
- @
charles_watts
https://t.co/XAMwFue6Sg
Rather than recruitment or injury, the greatest challenge was changing the culture in the existing squad. After losing his opening two matches to Manchester City and Chelsea, which, to be fair, is jumping into the deep end, a 22-game unbeaten run fooled observers into thinking he had gotten it right from the off. A sluggish December and January proved his work was far from finished.
Critics blamed his feud with Mesut Ozil. Emery left him out of the squad on many occasions, inferring he disapproved of the German's poor work rate off the ball. Just when it looked like Ozil would be leaving the club, Emery reinstalled him into the starting XI. The former Werder Bremen and Real Madrid star found top form immediately. Arsenal is a joy to watch again.
Although eliminated from both domestic cups and all but in the Premier League title race, two achievable goals remain. Arsenal battle Chelsea, Manchester United and Tottenham for a top-four league place and Napoli in the Europa League quarterfinals. The surprise 2-0 victory against Manchester United two weeks ago lifted the Gunners into fourth. Winning the Europa League is old hat for Emery, who did it three times with Sevilla. Adding to his legacy with Arsenal and finishing in the Champions League places domestically is more than the club had a right to expect in the 47-year-old's first season.
That said, coming up short in both should not be held against him. Arsenal is a work in progress that can't be completed in one season under the best conditions. When the club's CEO and director of football both depart mid-season, it's practically impossible. Emery brought the team a fair distance in adverse conditions. More signings are needed and clubs often need a second season to come to grips with a new system. The board and fans should not panic.