Could Bayern miss out on Champions League football?
Die Roten find themselves in fifth after a stuttering first half to the season.
Bayern Munich are European football royalty. The dominant force in Germany are drifting through the final months of a glorious decade, with multiple Bundesliga and DFB Pokal Cup triumphs, and a Champions League trophy – one season after they were haunted on their own hallowed turf by Chelsea. But for all their glittering success, Die Roten lack stability. Unease around Bavaria compounded in the hounding out of Carlo Ancelotti in 2017 and Niko Kovac this season. Bayern still cantered to the title, but this year it looks much harder. Ahead of a reunion with their London nemesis in February, FC Hollywood face a pivotal three months on and off the pitch to arrest an alarming slump.
Victory against Werder Bremen last weekend hardly silenced the doubters of Hansi Flick. For forty minutes, Bayern were lethargic, punch-drunk from an early Milot Rashica finish laboured in front of increasingly angry home fans. It was only when Philippe Coutinho scored the first of an eventual hat-trick that the expectant Allianz crowd backed off. A quick second from perennial goal machine Robert Lewandowski offered a crumb of satisfaction. Bremen trailed off in the second half, shipping a further four goals with Brazilian playmaker Coutinho at his best. Despite this, Bayern lie in fifth place - just two points ahead of surprise package Freiburg and six points off RB Leipzig at the summit.
Although this is not a chasm, Bayern's concern is clear. Silly points are being dropped at home. Already, Hoffenheim, Hertha Berlin and Bayer Leverkusen have visited the Allianz and left with at least a precious, unexpected point. Coupled with poor away form when it matters – losses to Borussia Monchengladbach and most damagingly, a 5-1 drubbing at Eintracht Frankfurt that cost Kovac his job stand out. The bravado and the gusto from the players, managerial staff and hierarchy project loud and clear. Bayern are better than this. They will recover. Although this is the official club line, some pessimistic Bavarians believe Bayern could see the end of 2020 with them failing to get Champions League football for the first time since 2006-07.
Bayern didn't romp to the title last year, only winning by two points and there was a feeling the gap would diminish further this year. Although pundits and fans expected Borussia Dortmund to fulfil their role as consistent challengers to Munich's lofty perch, two new names disrupt and jostle for glory at the Bundesliga's summit. Borussia Monchengladbach, well-drilled, clinical and backed by vociferous support at Borussia Park and RB Leipzig, the pariahs of German football, stinking of sponsorship and to many representing everything wrong with modern football. Bayern are by no means the neutral's favourites in Germany, but every Bundesliga fan (besides a small contingent in Leipzig) would prefer to see them triumph over commercialism. In reality, it looks like the Bavarians will end up some way behind their less illustrious rivals. A hammer blow for the tradition of FC Hollywood
Tracing Bayern's struggles is easy. The over-reliance on the brilliant Lewandowski means that Munich's attack is a completely different proposition when he is unavailable. Although Serge Gnabry's improvement beyond measure sees him form a fearsome pair with the prolific Pole, the third cog in the wheel changes game-by-game. Kingsley Coman is talented but always injured. Coutinho shows flashes of brilliance but does not take enough games by the scruff of the neck. Ivan Perisic lacks the pace of Franck Ribery and Arjen Robben – like most players, to be fair - but these integral elements are sorely missed in Germany.
Coupled with a failure to properly replace the influence and control of Toni Kroos, and an increasingly erratic defence, they are no longer as fearsome to face. Even Manuel Neuer, so often the outstanding goalkeeping for Bayern Munich and the German national team appears to be declining from the peak of his powers. Previously, sides visited the Allianz without hope of plundering points away from the record champions. Now, there is hope. Pacey wingers exploit the gaps left between the central defenders and wingbacks and cause havoc. A well-taken chance gives a team something to defend, and as Bayer Leverkusen proved in November, Bayern is very much suspect to counter-attacks.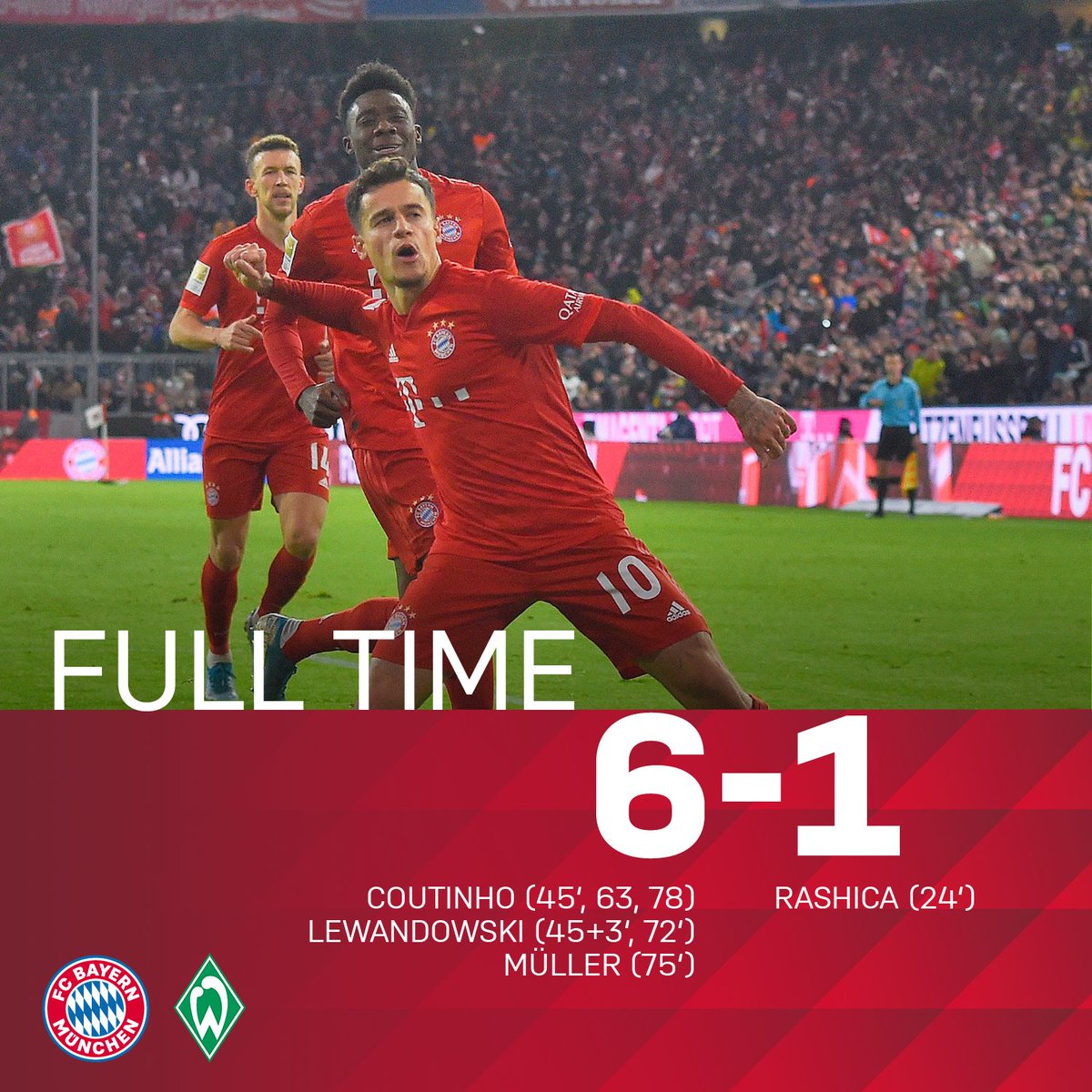 Will Bayern miss out on Champions League football? At the moment, you'd say it is unlikely but possible. The improvements from Schalke and Wolfsburg, looking to return to former glory, means they will be itching to take points off their old Bavarian rivals. Bayern beat Dortmund in Der Klassiker with ease earlier this year but failed to overcome direct rivals Leipzig or Gladbach. The Bayern board know that cover is needed for Lewandowski and the January window will be the time they need to act.
But, when February rolls around and Bayern face their old London foes again, they might be top of the Bundesliga, and normal service will have been resumed. You never know with the Bavarians...