Why Belgium aren't World Cup favorites without Radja Nainggolan
In a World Cup squad dominated by Premier League stars who are supported by several flops, the Belgian national team is taking a contingent to Russia bereft of an astute midfielder with the intelligence, courage, and talent to grab a game by the scruff of the neck. Tactical decision or not, Roberto Martinez is taking a weakened team to the World Cup.
Fifteen of the provisional 28 players selected by Belgium head coach Roberto Martinez for the World Cup earn their living in the Premier League. Only England will go to the World Cup with more Premier League players. No surprise in that, at least from a Belgian perspective. The big surprise is the omission of a seasoned player who doesn't have a match in the Belgian team. Radja Nainggolan.
Truth be told, Nainggolan is not the most cool-headed player. His appearance alone, tattoos, hair-cut, muscular physique would have earned him a part in Green Street without having to read a line. He looks like Vinnie Jones' best mate..
Nainggolan is the bad boy of Belgian football, half Joey Barton, half Sid Vicious. Neither his fearlessness on the pitch nor his behaviour off it have encouraged anyone to not judge a book by its cover. Mentioning his addiction to cigarettes is just piling on.
Perhaps Nainggolan has fallen victim to his public image. The midfielder was Marc Wilmot's cup of tea but when the former Belgium striker lost his job to Roberto Martinez, things changed quickly. So quickly that within months after featuring for Belgium at Euro 2016, his late-blooming career seemed a flash in the pan. Less than two years later, we've seen the climax; Radja Nainggolan a midfielder with the ability to turn a game around with a long-range strike or a killer pass won't be playing at the World Cup.
I'll be flogging a dead horse if I say every player wants to play at the World Cup. So you'll agree with reports that claim Nainggolan was ready to go to the World Cup even as a goalkeeper. This is exactly where the twist of the matter lies.
In the last two years, the team has worked in an offensive way, in the case of Radja he has an important role at the club level and I don't think we can give him that -- Roberto Martinez
The Spaniard went further, alleging his decision was based purely on tactics and his compassion in not insulting the Roma star by offering him a small role. My four-year-old cousin might actually believe that. The man was overlooked because the manager didn't like his face. No one should buy Martinez's lame excuse.
There isn't a nation going to FIFA's global event that wouldn't include a plane ticket for Nainggolan based on current form. The 30-year-old ended the season as a pillar in a surprising Roma team.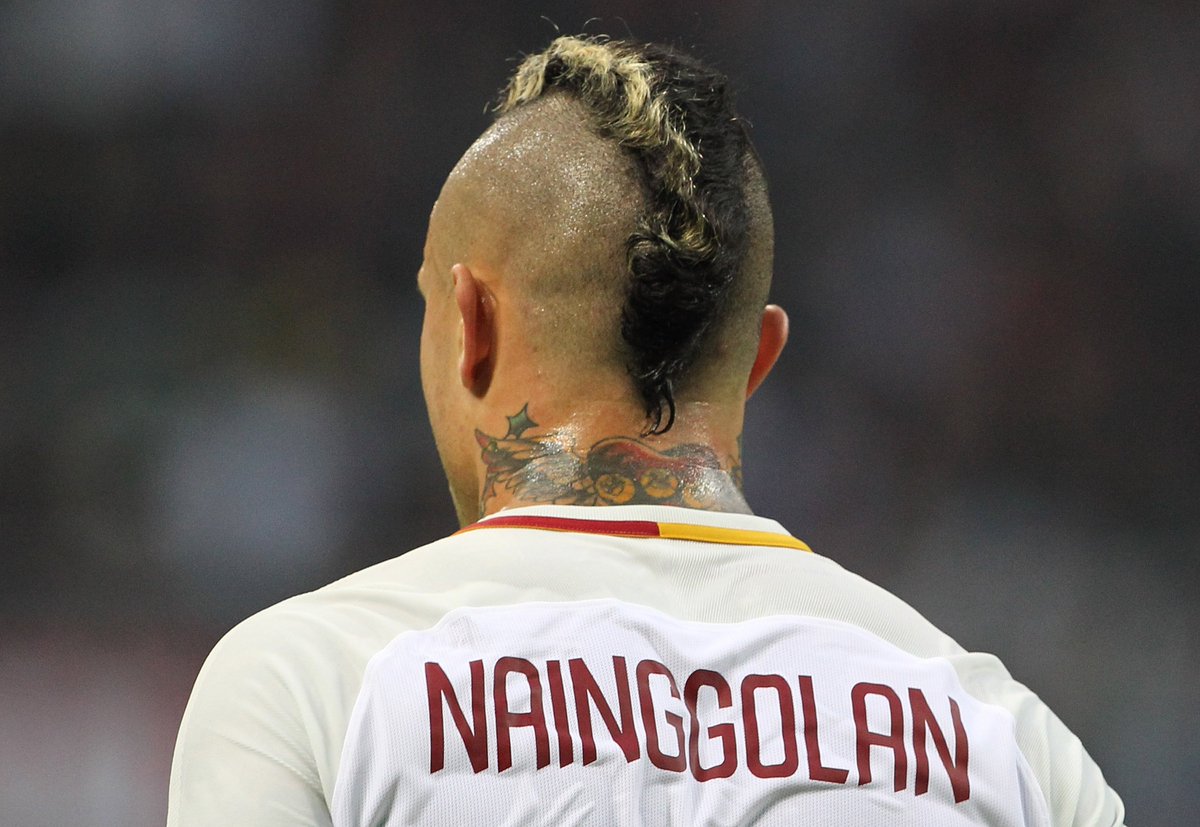 Radja Nainggolan for Roma in the Champions League and Serie A this season:
Joint-most assists (11)
2nd most chances created (79)
3rd most take-ons (63)
4th most tackles won (67)
Instrumental.
https://t.co/9wmNU2uavx
There's scarcely been a better midfielder than Nainggolan in Serie A for the past three campaigns. The player is a gift to Belgium. What tactical reason(s) does Martinez have?
The Red Devils head to Russia with a team that doesn't inspire much confidence from purists. What the heck is Christian Benteke doing on that team? Nacer Chadli and co couldn't help West Brom stay in the Premier League yet he rates inclusion.
With Nainggolan out in the cold, Belgium's fate in midfield lies in the hands of an out-of-form Moussa Dembele, Axel Witsel, who plays in China, Marouane Fellaini, Jose Mourinho's chia pet who still struggled for playing time at Manchester United, and a young, inexperienced Youri Tielemans.
The likes of Eden Hazard and Kevin De Bruyne inspire courage but unlike their team to the last World Cup, these Belgians can't be labelled favourites. They have the silk but left the steel behind.