Why Bournemouth's Eddie Howe should be named Barclays Manager of the Season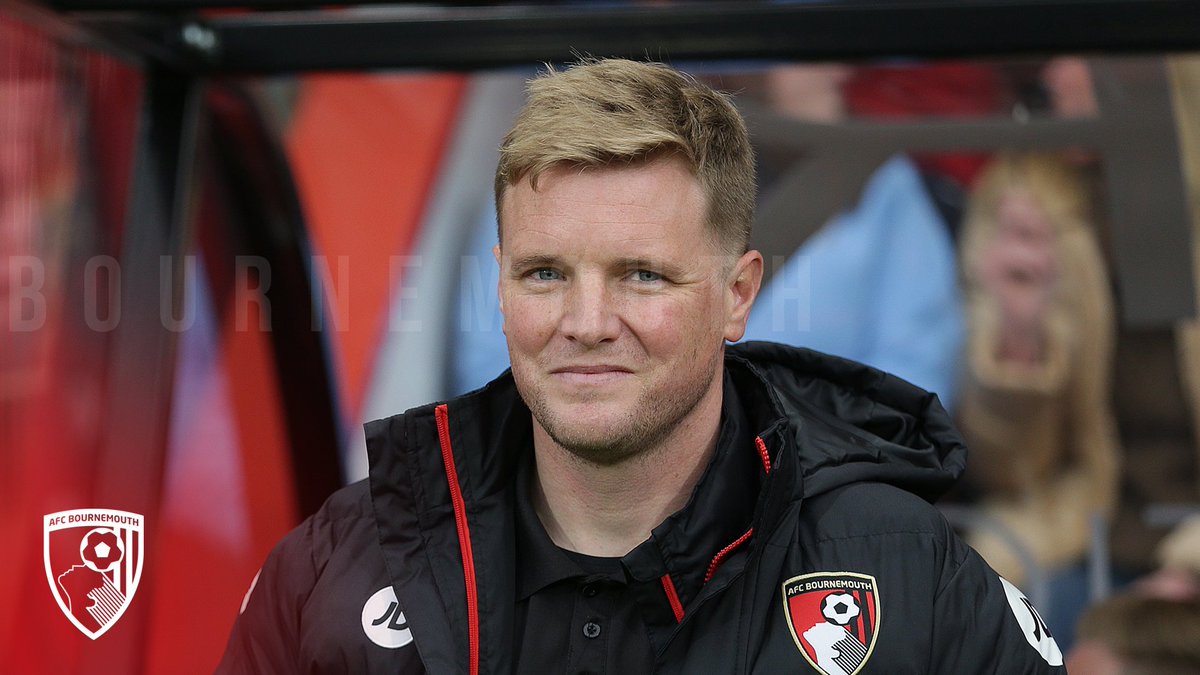 Bournemouth manager Eddie Howe was one of six Premier League bosses nominated for the Barclays Manager of the Season. The English coach is up against the likes of Chelsea's Antonio Conte, Tottenham Hotspur's Mauricio Pochettino, West Bromwich Albion's Tony Pulis, Burnley's Sean Dyche and Swansea City's Paul Clement.

And while Conte likely to win the award for leading the Chelsea to the Premier League title after their 10th-place finish last season, here's why Howe deserves his due…

Bournemouth can still finish in an unprecedented 8th

Eddie Howe's Bournemouth side are currently 10th in the Premier League table with 45 points from 37 games this season, level on points with 8th-placed Southampton and 9th-placed West Bromwich Albion. No side outside of the top-seven have won more games (12) and scored more goals (54) than Bournemouth, and the Cherries have picked up as many points at home as Manchester United (31).

Last season, Bournemouth finished 16th with 42 points, winning 11 games and losing 18. They have evolved this campaign, scoring more goals and spreading them out evenly among the team – a hallmark of a fluid attacking outfit. Howe's development of the squad shouldn't be overlooked either.

Bournemouth getting value for money

• Striker Joshua King, signed on a free transfer from Blackburn Rovers in 2015/16, has scored 16 goals in 31 Premier League games this season.
• Winger Junior Stanislas, signed on a free transfer from Burnley in 2014/15, has scored and created 11 goals in 17 Premier League starts this season.
• Left-back Charlie Daniels, signed for £100K from Leyton Orient in 2011/12, has scored and created seven goals in 33 Premier League games, averaging a tackle (56) or interception (48) every 28 minutes.
• Right-back Adam Smith, signed for £250K from Tottenham Hotspur in 2013/14, has scored and created six goals in 33 Premier League starts, averaging a tackle (83) or interception (52) every 22 minutes – he's been linked with hand Tottenham this summer as a result of his form.

Howe's hasn't always got it right, paying £15M on Liverpool's Jordon Ibe who hasn't scored or assisted a goal in 24 Premier League appearances this season, but the club have made a £13M net spend and could well finish above the likes of Southampton, West Bromwich Albion, Leicester City, West Ham United, Crystal Palace, Stoke City etc.


Howe proving he can outfox top opposition

Eddie Howe has been tipped to be a future manager of the England national team, as well as being linked with a host of top Premier League clubs given the promise he's shown as a manager so far, and he's proven he can mastermind results against the best Premier League clubs this season too.

(24/9/16) Bournemouth 1-0 Everton
(22/10/16) Bournemouth 0-0 Tottenham Hotspur
(4/12/16) Bournemouth 4-3 Liverpool
(3/1/17) Bournemouth 3-3 Arsenal
(4/3/17) Manchester United 1-1 Bournemouth
(5/4/17) Liverpool 2-2 Bournemouth

Bournemouth have impressed against a number of clubs in the top-seven this season despite the large contrast in spending, and given Howe could have his Cherries side finishing below only Chelsea, Tottenham Hotspur, Manchester City, Liverpool, Arsenal, Manchester United and Everton, he should be named Barclays Manager of the Season. His side can hardly have performed better in the Premier League given the sides above them blow their transfer record and wages out of the water.