Why Bruno Fernandes to Manchester United is a step forward
Bruno Fernandes - a right step taken six months too late?
So all the buildup seems to have paid off and Manchester United are believed to be signing a player this January; Bruno Fernandes. The Portuguese attacking midfielder has not only been linked with a move to Old Trafford since the summer but Tottenham Hotspur too. United are reportedly getting the deal done for around £50million. But how will Fernandes fit in at United?
United, under Ole Gunnar Solskjaer, has primarily used a 4-2-3-1. Bruno Fernandes is tailor-made to fit into the #10 position. The Portuguese has created 54 chances in the league this term - which is more than what Jesse Lingard and Andreas Periera have created, combined (50). That stat just exposes the lack of quality in a key position for the 20-time Premier League champions. The 25-year-old comes at the perfect age for the Solskjaer rebuild, too.
Tactically, Fernandes will fit right into Solskjaer's high pressing, counter-attacking unit. The Sporting #8 is a tireless presser of the ball. He will have absolutely no problems joining Anthony Martial up top to apply the first phase of pressures. This season, Fernandes has averaged 19.78 pressures and 3.34 pressure regains per game, winning 66.66% of his tackles. Not bad by any means.
The former Sampdoria midfielder is also a lethal weapon to have in the arsenal during the offensive transition. He was the organiser of Sporting's counter-attacks, often peeling off to receive the ball from his defenders before picking forward runners. The 5'8 midfielder not only has excellent vision and passing range but also a perfect weight of pass while his decision-making in offensive situations is highly impressive. Fernandes also has two quick feet, allowing him to beat his man via skills or flicks. The perfect package?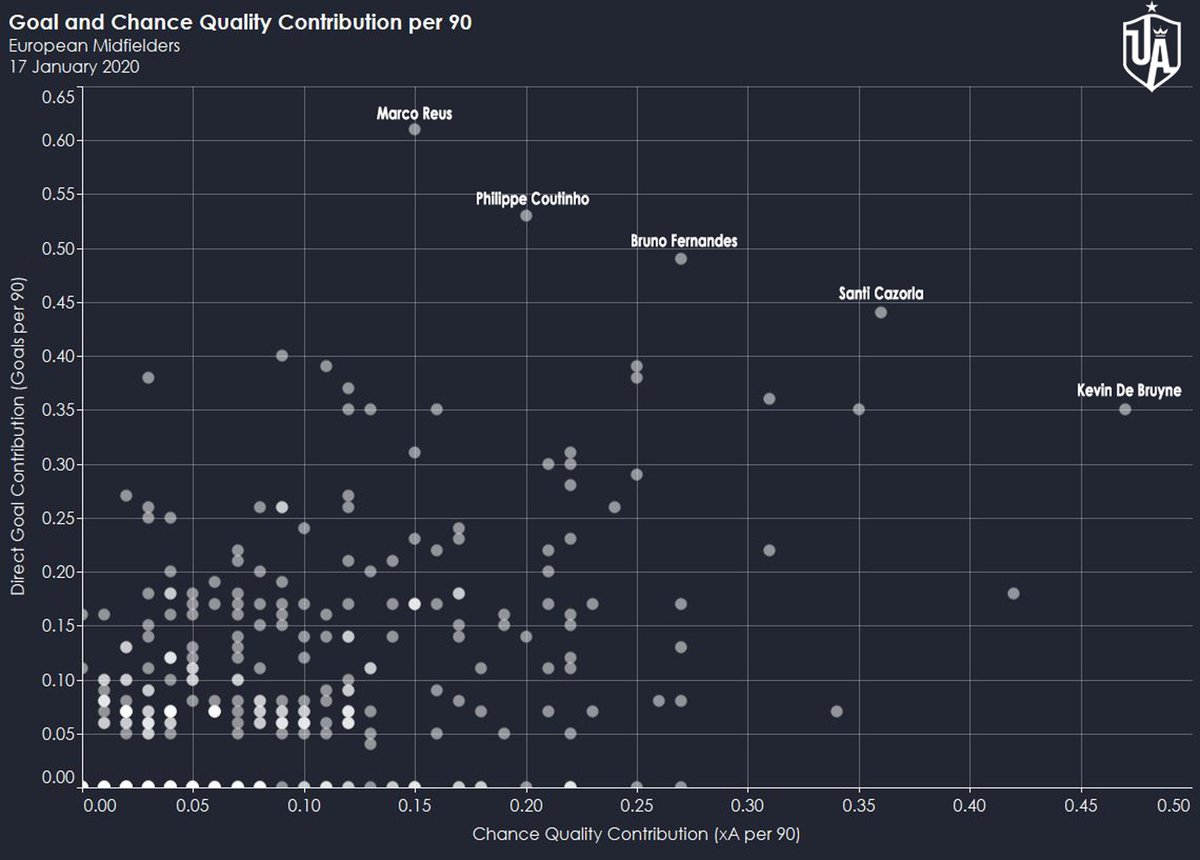 Most importantly, the Portuguese international has great awareness of space. His movement, both on and off the ball, is unquestionably his strongest attribute. Fernandes isn't afraid to dash into the box if there's space available. Or, he can hold back and make a late run into the box ala Paul Scholes. He's often the perfect option for the cut-back, meaning Daniel James or Marcus Rashford wouldn't be forced into whipping the ball into the six-yard box every single time they get to the byline.
Fernandes is a set-piece taker of the highest quality, be it crossing it on or taking a pop at goal himself. His crosses are not only put into dangerous areas, but they're also delivered at pace with a real whip. This quality is something which United simply haven't had -, especially since Juan Mata's minutes have reduced. Andreas Pereira, Ashley Young and James are all fairly inconsistent from the dead-ball situation and no doubt the likes of Harry Maguire would benefit massively from the Portuguese's top-drawer deliveries. His accuracy from the direct free-kick situation stands at 75% while when it comes to successfully finding a teammate from a corner, he's up at the 52% mark.
Saying Fernandes has an eye for goal would be an understatement. Last season, he broke Frank Lampard's record of most goals from midfield in Europe with 32. The 25-year-old also has 24 assists for Sporting since the start of last season. Fernandes isn't letting up this term, either, having netted 13 goals already...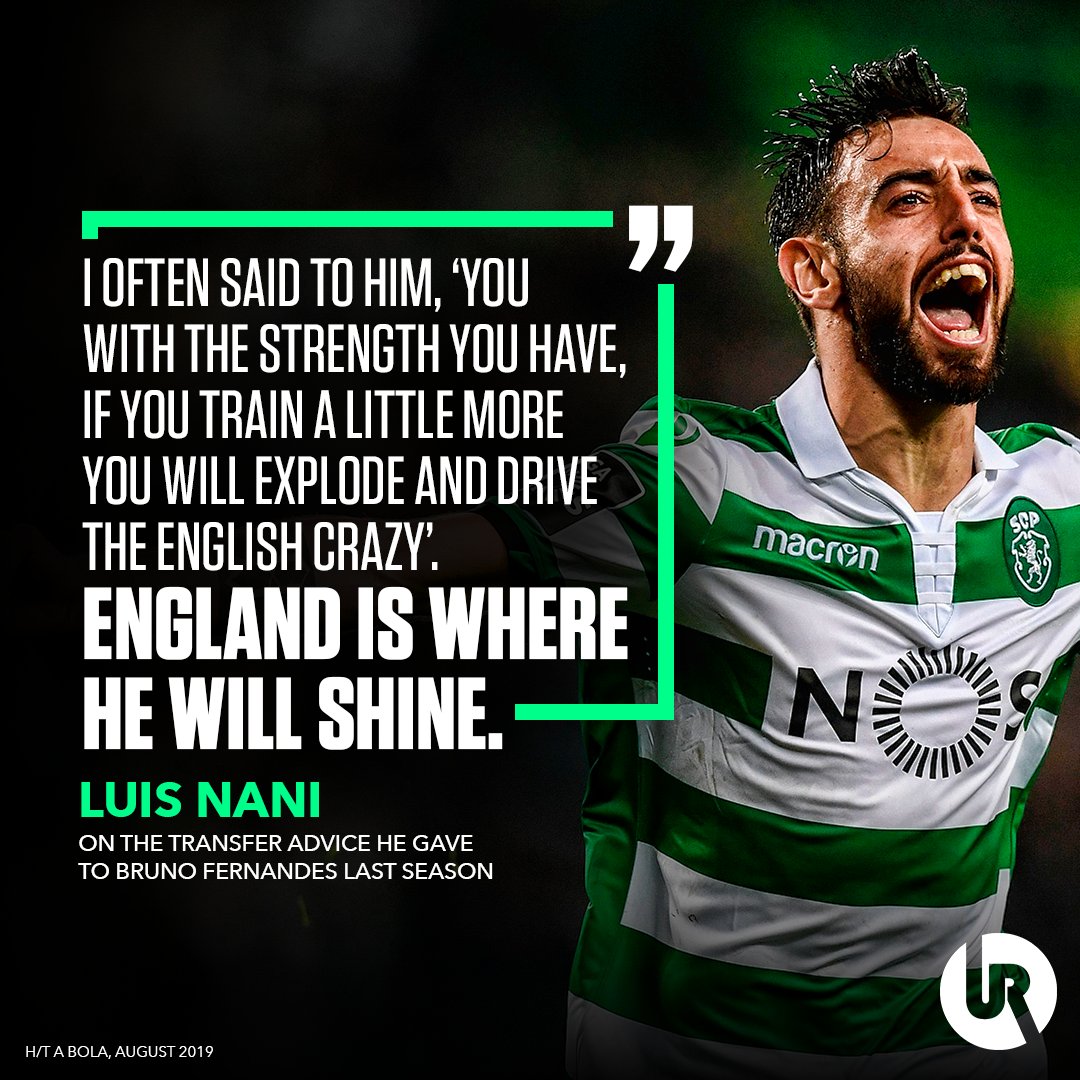 Simply put, Fernandes is a machine. Yes, he didn't put up huge numbers playing in Sampdoria, but that was because he didn't play as an out-and-out attacking midfielder. He also was not as polished at that stage in his career. Fernandes will likely put up stats somewhere in the middle of his Sporting and Sampdoria days.
Against the deep blocks, where Solskjaer's side have struggled this season, all of Fernandes' strengths will come in handy - especially his x-factor. He has it in him to create something out of nothing given his genuine world-class ability. That's something United have lacked, particularly with Pogba's injuries. Even with Pogba, it wasn't that easy. Teams just overloaded the right side of their defences to congest any space for the Frenchman. With Fernandes in the team, that'll no longer be an option for opposition defences.
Again, his movement, passing and shooting prowess will all ultimately lead to more scoring chances - either for himself or for his teammates. Fernandes has played both as an #8 or as a #10 in his career and would give Solskjer the flexibility to switch between the 4-3-3 and 4-2-3-1 seamlessly in games. Pogba would undoubtedly the biggest beneficiary of this move.
But, Fernandes is not the player to solve the deeper and underlying midfield problems at Old Trafford. They still lack a midfielder of genuine quality who could dictate the tempo, progress the ball from deeper areas and organise the midfield. No doubt, Scott McTominay and Fred have both shown a lot of promise, but they aren't the answer. United have struggled in the engine room a lot this season. Fernandes will no doubt lesser the suffering, but his signing has to be just the start.
(All stats via WhoScored, per90 in the Liga NOS 19/20, unless stated otherwise)