Why Chelsea must beg Alvaro Morata to return
Chelsea must go cap in hand and try to persuade Alvaro Morata to return to Stamford Bridge. That, of course, depends on whether the Blues are serious on returning to contending for the Premier League title rather than grappling for a top-four finish.
First things first, Morata is still tied to Chelsea. Contracted until the summer of 2022. But last January, the Blues were generous enough to loan him to Atletico Madrid on an 18-month deal.
Morata's choice to return to Madrid was quite understandable. His brief stint at Chelsea had quickly become a nightmare. The manager who promised him more game time and made him Chelsea's record signing had been fired. The new one wasn't so keen. In fact, he'd rather play Eden Hazard as a false nine.
Actually, Chelsea was so eager to see Morata's back, they gave Atleti the option to buy him outright; after the loan deal.
On return to Madrid, this time for the Rojiblancos the 'curse' was lifted. Morata found his goalscoring boot for club and country. The smiles returned. He even got to play in the Champions League. That wasn't happening at Chelsea.
Why would Morata return to London? Besides enjoying his football, with unflinching support from fans, he's a family man. Morata's wife and kids are back enjoying everything they're used to in Spain. It's a culture and environment they know and love.
Irrespective of what's written on paper, if Chelsea is to get Morata back, they must find a way to clear the mountain of doubt on Morata's mind. They must clear theirs first.
Wondering why Chelsea should send an emissary to Morata? There are reasons aplenty.
Who else is out there?
Chelsea has the resources to sign a centre-forward. Roman Abramovich can easily sanction another £50 million-rated striker. But who's in the market right now? Talking Chelsea quality.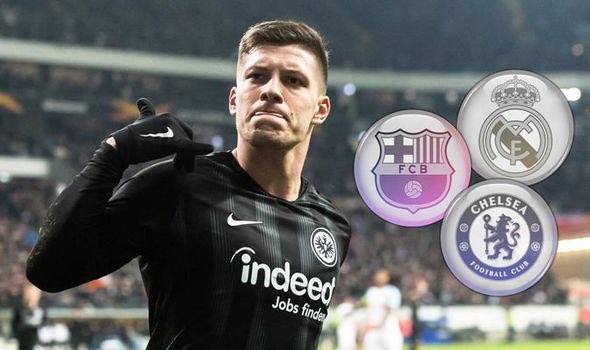 Alfredo Pedulla | #
Chelsea
transfer target Luka Jovic could be a step closer to sealing a move to Real Madrid as the Blues fall behind in the race for the Eintracht Frankfurt striker. Barcelona also still interested in the Serbian. #
CFC
https://t.co/MbVTnPgDen
Mauro Icardi is the hottest shot in the market, but his sights are set on Juventus. There's a certain Timo Werner and Callum Wilson to consider. Seriously, are these guys better than what Chelsea already have?
The thing is, there aren't any easy bargains in the transfer market nowadays. Chelsea would be hard-pressed to find a good striker. And they could easily sign another flop. They've signed many lately.
Higuain isn't any better
What in the world was Maurizio Sarri thinking to bring Gonzalo Higuain to Chelsea? Okay, the guy had a 38-goal season once upon a time for Napoli. But that seems a long time ago. The truth is, his goal tally has continued to diminish since.
Higuain has lost the guile and sharpness that made him a revered striker a few years ago. The Argentine has scored three league goals in 10 outings for Chelsea. Morata has five in 11 appearances for La Rojiblancos.
Given the same time and trust Higuain is enjoying from Sarri, Morata would've done way better.
Ageing forwards
Chelsea has as many as four first-team forwards aged 30 and above. That's way too much for a modern-day Premier League side.
Olivier Giroud deputises for Higuain with little measure. The Frenchman is the Europa League top scorer with 10 goals, but he's played 24 times in the League and only managed two goals. Signs of a long football career have become all too evident.
Alvaro Morata is only 26. He's sharper and smarter than most people give him credit. He isn't a volatile bag of trouble like Diego Costa. Chelsea must understand there's plenty of gold to be mined in this guy.