Why Chelsea should ignore Edinson Cavani transfer
The Blues are linked with a move for the striker. Here's why they shouldn't sign him.
Maurizio Sarri's one-year rollercoaster ride at Chelsea ended on a bright note. The Italian finished third in the Premier League, won the Europa League and secured a Champions League berth for the Blue twice over.
Since the Premier League season concluded first, Sarri's Europa League triumph over Unai Emery's Arsenal in Baku was the icing on the cake. Chelsea produced an inspired display engineered by Eden Hazard. A second Europa League trophy was the Belgian's parting gift to Stamford Bridge faithful.
A few stubborn fans sighed in relief when the Italian boss departed for Juventus. His possession-based style of play and preference for personal pet, Jorginho, ahead of N'golo Kante in holding midfield irked.
Now, that group isn't sure what to do about club legend Frank Lampard. After an enthusiastic welcome into the dugout, the club's all-time scorer failed to right Sarri's wrongs. Jorginho is still the man in midfield and Kante is rumoured to be sizing up a move to Real Madrid. In the season's first half, Lampard's unapologetic maintenance of the status quo produced results. Chelsea carved out a comfortable space in fourth between themselves and clubs below. Inconsistent play in January draws concern, however. Were it not for chasing sides' own struggles, their grip on the final Champions League place would be far more tenuous.
The Blues logged two victories from their last five Premier League games. Tammy Abraham continues to prop them up but Chelsea rely too much on the young striker. Goals are needed from other sources and now, there is no arguing the fact. In an unwanted development, the English sharpshooter suffered an injury during the 2-2 draw with Arsenal. A huge blow for the Blues, it further highlights the need to for another prolific goalscorer to provide answers.
Speculation links the Pensioners with a move for Paris Saint-Germain forward, Edinson Cavani. As per reports, the Uruguayan is considering quitting the French capital and a transfer to Stamford Bridge is among his options. Cavani needs no introduction. He's been a top finisher in Europe for the past few years. His numbers would attract any club but it's the wrong move for Chelsea.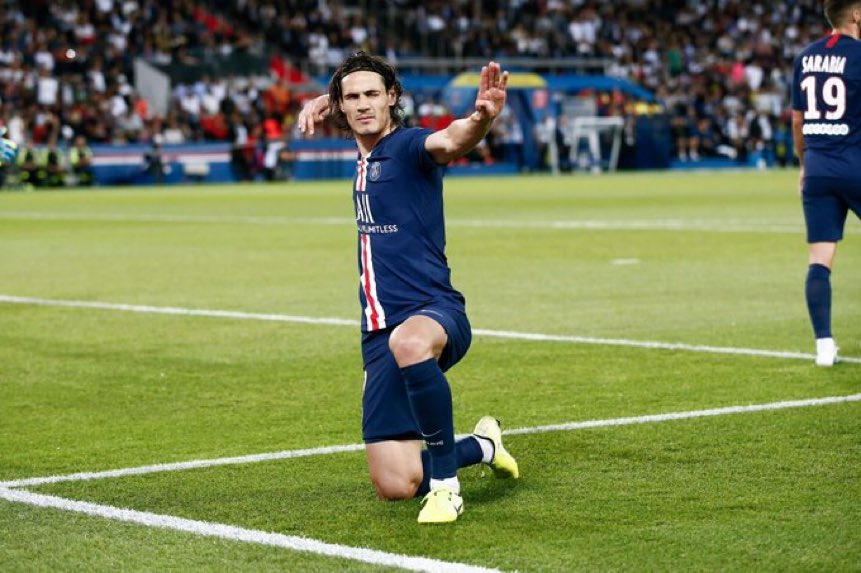 The Uruguayan is already past his peak. How much can the Blues expect from a player who will clock 33 next month? Frank Lampard is building a team for the future. Cavani only offers the present.
Factor in his injury history and a deal is a huge gamble for the London-based club. Chelsea acquired a number of players in similar situations over the years and it rarely turned out well. Radamel Falcao is a good example. The Colombian scored just once in his lone season at Stamford Bridge.
Cavani's wage demand is another issue. The attacker pockets over €350,000 every week in Paris, a figure well above Chelsea's highest-paid player, Ngolo Kante.
Other options in the market suit the club better. Callum Wilson, Lautaro Martinez, and Timo Werner appear more appropriate. All three are younger, firing on all cylinders and demand lesser wages. Of course, Martinez and Werner are involved in Serie A and Bundesliga title races with Internazionale and RB Leipzig. Prying them loose in this window is impossible. Wilson is a less-proven commodity but should be amenable to leaving Bournemouth's relegation woes in his rear-view.
There are other priorities in the squad as well. Hazard hasn't been properly replaced. Willian and Pedro stand in the twilight with Cavani. Signing a winger may be a more important task for the club.
Cavani has other options. Manchester United are interested. The Red Devils can afford yet another player with the Uruguayan's wages on their books. But the man himself appears most intrigued by a move to Atletico Madrid. The Rojiblancos are mired in La Liga's bottom half when it comes to scoring. If that is where the player wishes to be, Chelsea should respect his desire and focus on players who can do them greater service.