Why Crystal Palace's Aaron Wan-Bissaka can feel hard done by after England snub
Background Image Via: Wikimedia Commons/RockyBiggs. Used under Creative Commons.
After a four-month hiatus, international football comes back with a bang. Qualification for the 2020 European Championships finally begins, with some mouthwatering fixtures in the offing.
For England, they'll be looking to build upon a brilliant World Cup campaign in which they reached the semi-final. Who can forget that Gareth Southgate's men are also looking forward to taking part in the inaugural UEFA Nations League finals this summer, too...
After an action-packed period full of domestic football, Southgate's squad was always going to change somewhat. Declan Rice is in line for a debut, while Ben Chillwell and Callum Wilson have been given deserved opportunities at the international level. There was one notable absentee, however... Aaron Wan-Bissaka somehow found himself out in the cold.
After breaking into the Crystal Palace team last season, the young full-back has only improved. Now 21, with close to 40 competitive appearances under his belt, Wan-Bissaka is now a constant in the Eagles side under Roy Hodgson. In the modern-day game, it's rare that a wide-defender can play at a high level on both sides of the ball. We're already beginning to see that the young man from Croydon is more than good enough in both defensive and offensive capacities.
He's tall, strong, quick, tough in the tackle, positionally aware and can deliver a good ball into the box. Furthermore, he's seemingly always available which cannot be said for others who have been selected ahead of him. Liverpool's Trent Alexander-Arnold and Manchester United's Luke Shaw have both already pulled out of England duty with injuries.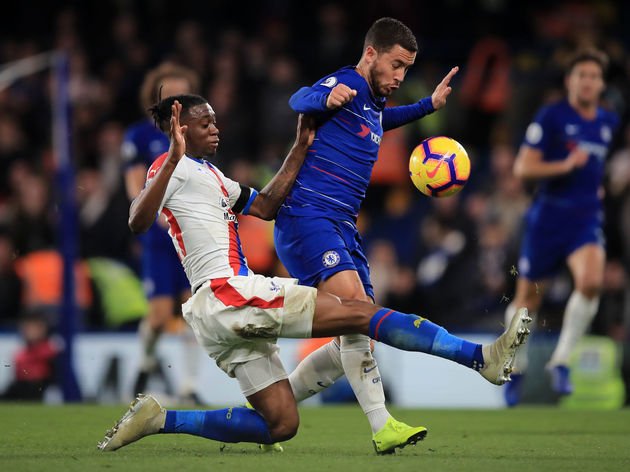 Aaron Wan-Bissaka in the Premier League this season:
2415 minutes played
93.97% tackle success rate
90 clearances
60 interceptions
45 successful take-ons
Huge. 🔥🔥🔥
https://t.co/wVZ8GPwEJQ
Still, no call-up was given. Wan-Bissaka continues to remain with England's U21s which to me is just mind-boggling, particularly when Callum Hudson-Odoi has since been called up to the Three Lions squad despite the fact that he's yet to start a Premier League game this term. Palace's #29 has started 27 top-flight fixtures while hardly putting a foot wrong.
That brings me onto my next point; his competition. I understand wholeheartedly why Kyle Walker was selected. The Premier League champion has consistently performed under Southgate and the fact that he can play in the centre-back position also works in his favour. Honestly, though, what's Kieran Trippier done to warrant selection? Don't get me wrong, I love him, he was brilliant back in the World Cup and that free-kick he scored was probably the highlight of my summer. However, Trippier has been horrendous for Tottenham Hotspur this term. Once upon a time, I vaguely remember Southgate boldly claiming that he'd be picking England squads on form...
Wan-Bissaka has every right to feel hard done by. He's probably wondering what else he must do to force his way into Southgate's squad, and as always, it comes back down to big-club bias as that's the only thing Shaw, Alexander-Arnold, Walker and Trippier have in common. Outside of a big-money move away from Crystal Palace in the not too distant future, I'm just not sure if he'll ever get the deserved recognition while playing under Roy Hodgson in a team with a defence-first attitude. Unfortunately, that's football, but hopefully, Southgate has a change of heart before the next international break as it's in England's best interests to give Aaron Wan-Bissaka his England opportunity.