Why Diogo Jota can turn Liverpool into title contenders again next season
After the highs of last season, it has been a year to forget for Premier League champions, Liverpool. Following a strong start to the campaign, their form dramatically dropped, leaving their title defence in tatters.
Last summer, Jurgen Klopp didn't bring many new players in after their 2019/20 success - but one man who has gone on to have a big impact is Portuguese star Diogo Jota.
He's the man Liverpool should be pinning their hopes on to ensure the glory days return.
Liverpool's struggles in 2020/21
At the turn of the year, Liverpool was top of the table, having only lost once in the league and were favourites to lift the Premier League crown once again.
However, eight defeats in their next 12 saw them slip to sixth place while Manchester City broke away from everyone else at the top.
Despite this Liverpool still have a great chance to clinch a top-four finish, while they're also in the last eight of the Champions League, though it's going to be tough to turn around a 3-1 deficit.
While injuries to their defence have been a key reason for their huge drop in points this season, Jota being sidelined was an equally big blow.
The Portugal international had made a very impressive start to his Anfield career, scoring five times in the Premier League prior to being sidelined, helping the team to the top of the table. However, he missed nearly three months and by the time he returned to action, Liverpool's title hopes were over.
Upon his return, the side lost their next two as Jota shook off the rust. Since then, the ex-Wolves man has made key impacts in their last two league games - scoring three times in victories over his former side Wolves and Arsenal.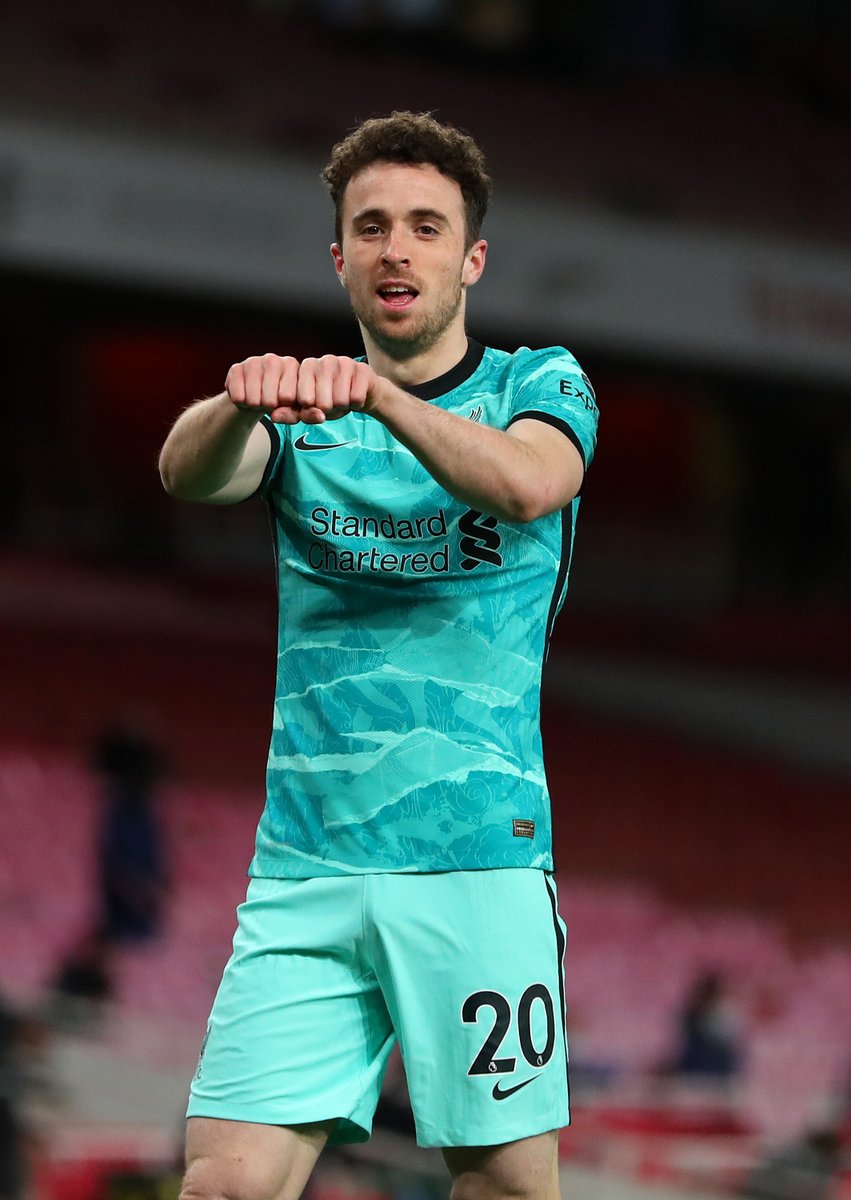 In recent years, Liverpool's front three has been formidable thanks to the form of Mo Salah, Roberto Firmino and Sadio Mane, but when any of the trio have been struggling or injured, the squad have lacked a high-quality replacement. Divock Origi has filled in to great effect on a couple of big occasions, but Jota brings much greater consistency to the side.
Able to play in any of the front three positions, he has scored 12 times in 21 Premier League and Champions League appearances, fitting right in alongside Liverpool's attacking stars. His impact can be seen not just in his goal tally, but also in the club's results when he plays.
Over the last 18 months, cracks have started to show in the Liverpool attack, making Jota's impact even more crucial. Firmino, in particular, has struggled to find the back of the net on a regular basis, while there have been lots of rumours over Salah's future at the club.
Their title-winning campaign saw Liverpool holding a great defensive record, but it has been their attacking prowess that has been at the heart of Liverpool's progress over the last three years, helping deliver a Premier League and Champions League to Anfield. Liverpool's line up may look very different next season, but if their current main four attacking players are available they will be hard to stop regardless of what happens at the other end of the pitch.
Next season, Virgil Van Dijk will return to the team at one end. It's Jota who can make the difference at the other. At only 24, his best years are still ahead.