Why do Manchester United fans love Tahith Chong?
Background image: Abhijit Tembhekar, CC-BY-SA 2.0
Manchester United's motto reads Youth, Courage, Greatness. We'll take it that these are the three core values upon which the club is founded. As you can see, "youth" development is paramount to what the club stands for. It's why the Red Devils faithful are always super excited when a new kid breaks through.
We've seen a handful of talented youngsters come through the ranks for Manchester United in recent times; not many have been as heralded as Tahith Chong.
Where did Chong come from?
We have here a youngster from Holland who Manchester United signed in 2016 from Feyenoord. Chong is a left-footed attacker who can play comfortably as a right or left winger.
Soon after signing for the Red Devils, he made his presence felt in Kieran McKenna's under 18-side when he scored a brilliant goal in the 2016-17 FA Youth Cup.
Last season, he featured with United's under-23s and was involved with the first team a couple of times. But Jose Mourinho never deemed him good enough to receive a full debut; although he was named Manchester United Jimmy Murphy Young Player of the Year in May.
This term, he's pitched in with four goals in eleven appearances in the Premier League 2.
Chong is 19, lanky, nimble-footed and has hair aplenty. Remember, at that age, Marcus Rashford scored twice on both his Europa League and Premier League debut. He proceeded to become the youngest Englishman to score on his international debut, too.
Chong is no Rashford. In fact, the heroics of his English counterpart might already be beyond him. But we noticed how United fans broke into a chant: 'we only have one Chong' when the teenager stepped into the Old Trafford pitch to make his first-team debut. And how they cheered loudly every time he touched the ball.
So why exactly do Manchester United fans hold this rising star so dear to heart?
@
_Rob_B
Our right wing is crying out for Chong. It's glaringly obvious #
mufc
. Everyone who plays there makes us narrow
The Love for academy talents
Manchester United fans are known for their massive support for academy talents. There were loud calls for Chong to be included in the United first team following his performance in pre-season.
Besides the fact that Chong was tearing up the Premier League 2, fans craved another Rashford. Someone to hinge their hopes on.
Angel Gomes gets that level of support too. Manchester United is blessed with supporters who are desperate to see their youngsters progress. They cheer the young ones as loudly as they can.
For a player like Chong who's shown brilliant flashes at youth level, with a stint in the first team, his reputation among the Red Devils will only skyrocket.
Unlike Mourinho who isn't a fan, interim United boss Ole Gunnar Solskjaer understands the value of giving youth a chance. If he wasn't coaching United, he'd likely be one of the many voices singing: 'we only have one Chong'; fortunately he's the gaffer so we aren't surprised he's featured Gomes and Chong in the first team, less than one month into the job.
Everyone loves a lively attacker
Chong gained plaudits last September when he fired in a sensational free-kick for United's under-23s against Middlesbrough. For those keeping tabs, the Dutchman hammered home seven goals in 17 appearances for the Red Devils in 2017-18.
Added to his eye for goal is his ability to efficiently whip in dangerous crosses from either flank. Fans love those offensive actions; they idolise players who make it happen. It's what they pay money for. Chong has shown with his age grade that he can deliver those goodies.
Looking ahead, Tahith Chong still has a long way to go in his development. One thing is certain: If he remains at Manchester United, he won't lack affection and support from the Red Army.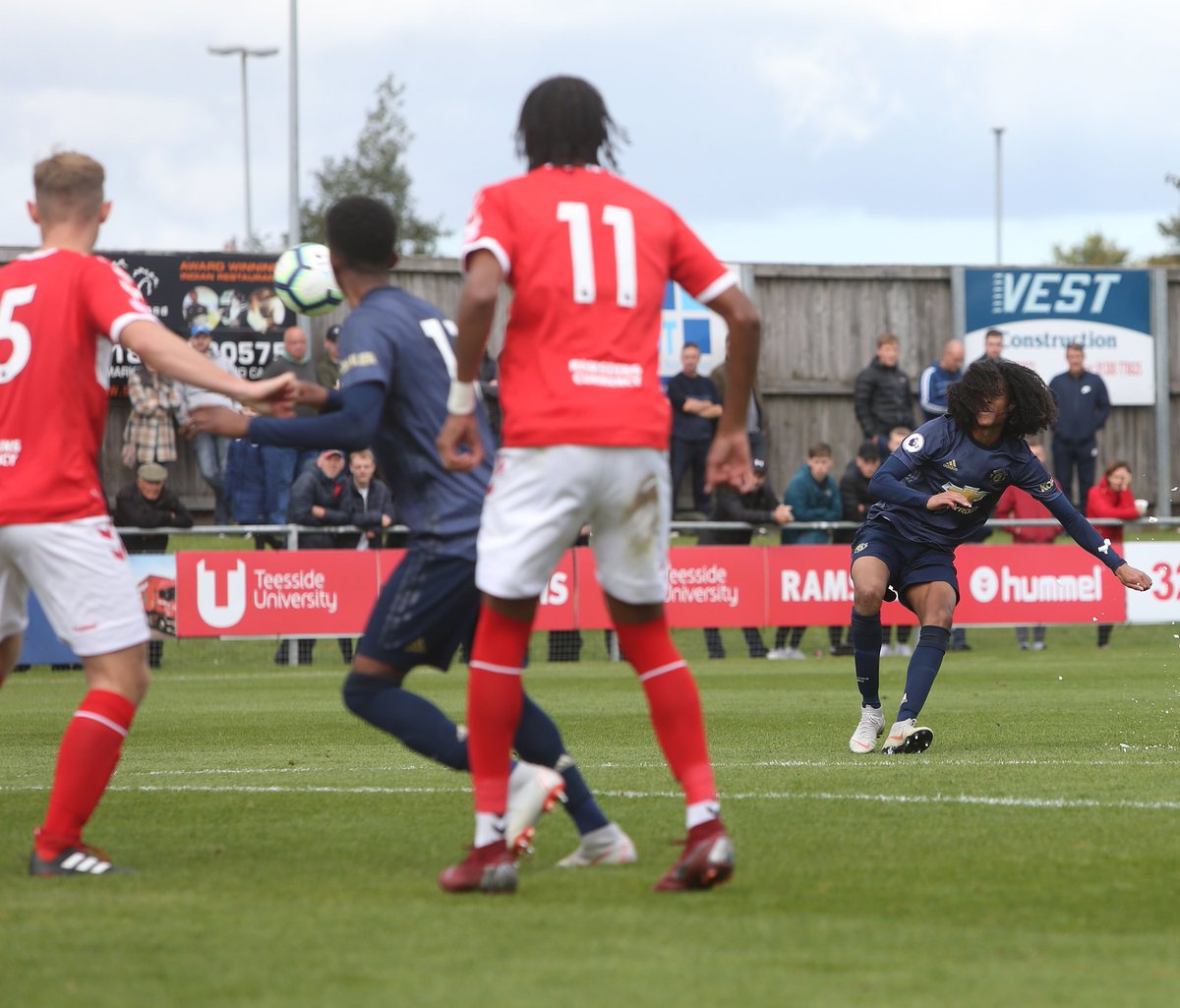 #
MUAcademy
Under-23s: FT - Middlesbrough 0 #
MUFC
2.
Tahith Chong's stunning free kick (48') and Josh Bohui's predatory finish (75') ensure unbeaten United return home from Teesside with a deserved victory.
https://t.co/7s6owPAHQl