Why don't top clubs swoon over Wilfred Ndidi?
Can Ndidi match the level of top sides?
Upon joining Leicester City from Genk, Wilfred Ndidi established himself as the finest defensive midfielder in English football. The Foxes must be considered lucky to possess such a gem. Brendan Rodgers plays to the Nigerian's strength by utilising him in a DMF role in his 4-1-4-1 system. With Leicester comfortably in the Champions League places, Ndidi's efforts can't be written off.
Rodgers is straight about Ndidi's usage. The gaffer plays the midfielder solely to handle the DMF tasks. He is there to shield the defence. Ndidi handles the dirty work in the middle of the park while James Maddison and Youri Tielemans busy themselves with fostering the attack. With Ndidi on the field, opponents find it difficult to maintain possession or breach Leicester's defence.
The Foxes sit in third, two points adrift second-place Manchester City. Only Liverpool [14] and Sheffield United [24] concede fewer than their 26 goals midway through the fortnight-long Matchday 26 fixture list. Ndidi makes 4.1 tackles per 90 [WhoScored], 2.7 interceptions and 2.1 clearances. Even Liverpool captain Jordan Henderson [2.1/1.0/0.7/] can't compare.
However, as good as he is, the Nigerian doesn't attract serious interest from bigger teams at home or abroad. Why is that?
To be fair, Paris Saint-Germain were reportedly in hot pursuit last summer before opting-in for Idrissa Gueye. Last season at Everton, Gana's line ran 4.3 tackles, 2.2 interceptions and 1.3 clearances. His numbers were comparable to Ndidi's. PSG paid £29 million for him. Transfermarkt values him at £27 million compared to Nididi's £40.5 million. Considering that Leicester kept Manchester United on the hook for Harry Maguire throughout the Premier League summer window before collecting £78.3 million for a centre-half Transfermarkt rates at £63 million, it's easy to see the French champions saw more value in the Merseyside DMF. Ndidi fell off their radar rather quickly.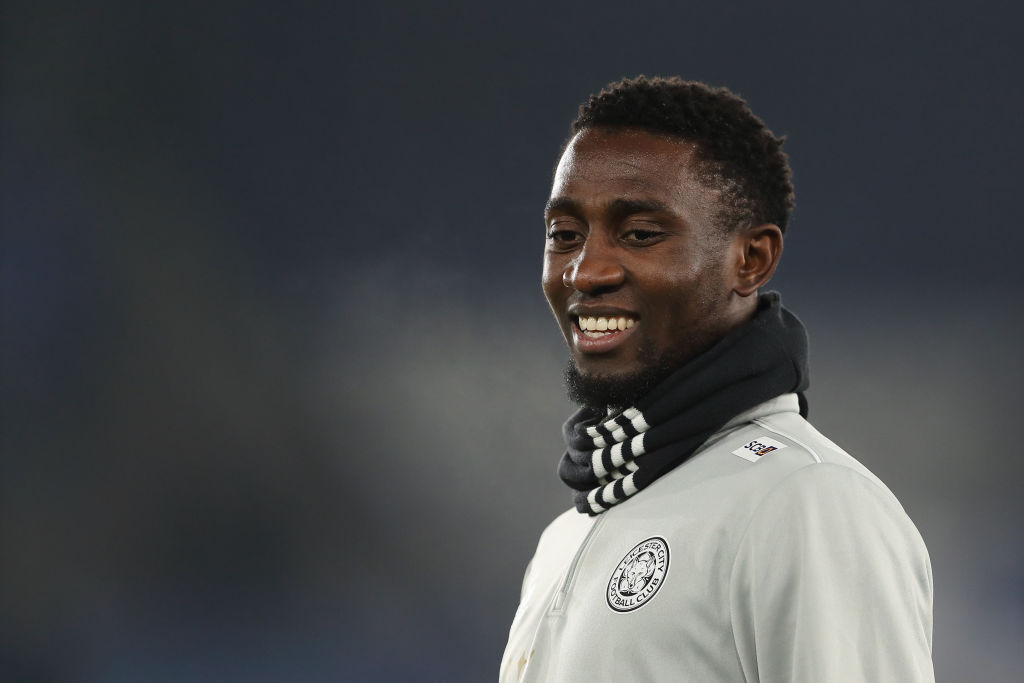 Leicester have conceded 21 goals (2.3 per game) in the 9 league games that Wilfred Ndidi has not played since his arrival in January 2017, losing 7 (78%)
@martinlaurence7 thinks his early return to fitness could prove pivotal tonight 👉
https://t.co/i266haiDRC
https://t.co/p88dWXFFrG
On the other hand, Ndidi's prospects aren't limited solely by Leicester's hard bargaining. Many elite clubs demand more from a holding midfielder than the Nigerian can offer. While he's excellent defensively, his lack of creativity or scoring punch makes him more one dimensional than cohorts such as Real Madrid's Casemiro, Bayern Munich's Joshua Kimmich or the Barcelona past and future duo, Sergio Busquets and Frenkie de Jong. Usually, when the ball is won and delivered to Tielemans or Maddison, Ndidi can take a breather until possession is lost again.
When compared to Henderson and Manchester City's Rodri, the two holding mids for clubs higher in the table, he comes up third in buildup and attacking numbers. The new City man's work in the build-up is twice as likely to produce a goal [Understat] even though both claim two goals and an assist in Premier League play this term. Rodri makes 36 more passes per game [87.4:51] and is 10% more accurate [94.1:84.1%]. Arguably, the Spaniard is surrounded by better players but he is more involved.
Henderson's buildup play is only slightly less effective than Rodri's but his end product puts both players to shame. He contributes three goals and four assists to Liverpool's title bid and is twice as likely to make a key pass as either rival. The Reds captain's passing accuracy [84.7%] just surpasses Ndidi's but he connects with teammates just over ten more times [61.8] than the Leicester star.
Nor is the 23-year-old as commanding a presence on the pitch although the Anfield man is six years older, experienced and world-wise. No worries on that count. There is time for Ndidi to develop his leadership skills.
Expectations still hurt his prospects, however. Ndidi was nicknamed 'Poor Man's Pogba' a few seasons ago. Many thought he could add the same effect as the Manchester United deep-lying playmaker at a cheaper price. His attacking and link-up instincts aren't on that level, as we've just discussed. He is also compared to his Leicester predecessor, N'Golo Kante, but, when deployed as a DMF, the Frenchman reads the game better, anticipating passes and runs, always positioning himself to nick the ball off an opponent's feet. Ndidi is more physical than nimble.
There is no questioning that Wilfred Ndidi sets the standard for defensive midfield play these days but his influence on the game stops when the ball is won. If he is to move to a bigger club, he must broaden his skill set.