Why don't Premier League clubs show patience with managers?
Tony Pulis lost his job at West Bromwich Albion on 20 November. He became the fifth Premier League manager sacked this season. The Welshman's contract was terminated after the Baggies failed to win in 10 league games. He also fell out of favor with the club's fans for his direct style of play.
Despite Pulis receiving praise for his excellent work at the Hawthorns just last year, a disappointing run, as well as the fear of losing their Premier League status, prompted West Brom to lose patience.
It certainly won't be the last time such an event occurs this campaign.
It won't provide any consolation for Pulis, but he survived longer than some Premier League managers this season. Frank de Boer was the first to receive the axe after only five games in charge at Crystal Palace. The Dutchman was followed closely by Craig Shakespeare at Leicester City, Ronald Koeman, Everton, and Slaven Bilic, West Ham United.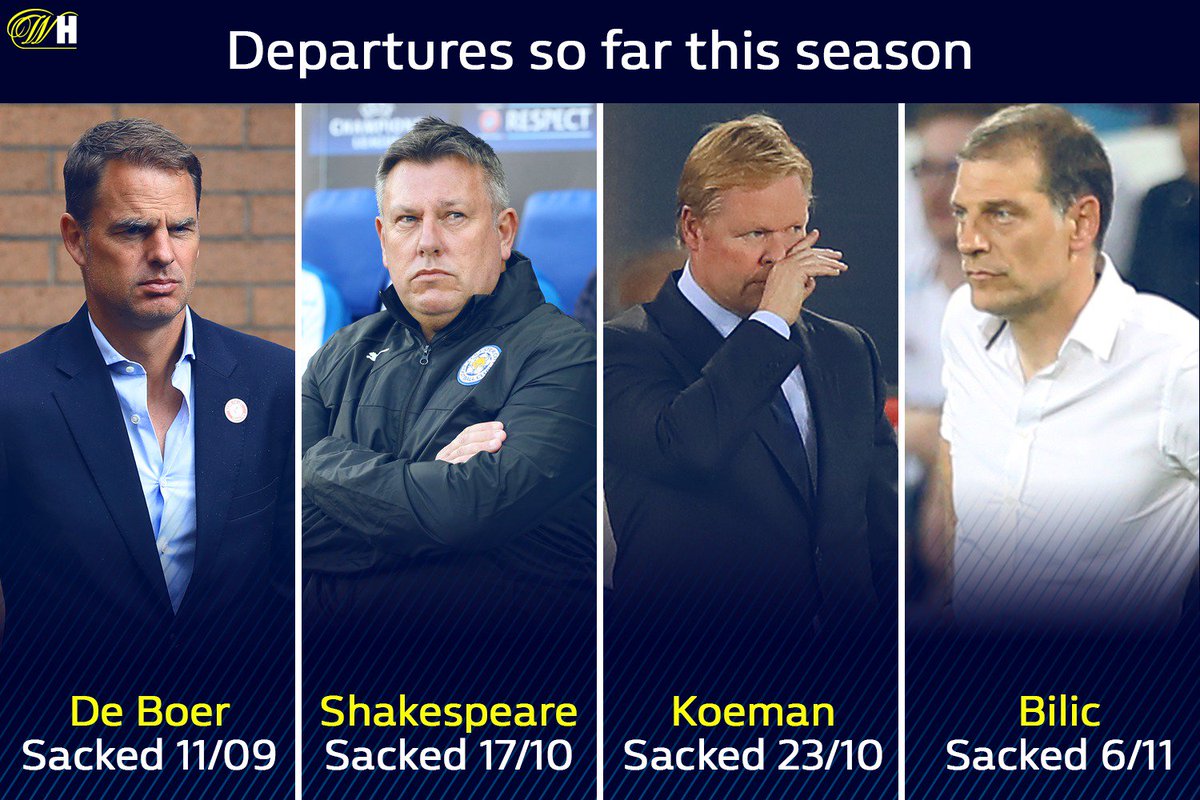 The departed managers, except De Boer, had safely guided their teams to mid-table positions the previous season. They had also proved capable of improving results, given more time.
The irony is that Pulis, who has never suffered relegation as a manager, remains the perfect candidate to save West Brom from the drop. His experience in reviving the fortunes of underperforming sides is invaluable.
So, why have the hierarchies grown impatient this season? Early form is certainly a factor.
Everton, West Ham, West Brom, Leicester and Palace all endured poor starts to the season, yet none, except possibly the Eagles, were in serious danger of relegation.
Four of the sacked coaches achieved some success last campaign. Why were they not trusted to improve results less than six months later?
Only 17 months earlier, Koeman received a standing ovation from Everton supporters. He was presented as the club's savior. However, the Dutchman was hastily discharged when his summer signings failed to make an immediate impact.
Shakespeare efficiently led Leicester away from the relegation zone last season, but he was also ejected after an inconsistent start.
Slaven Bilic arrived at West Ham with a big reputation – has his managerial magic wand since been lost?
Interestingly, the clubs' fortunes haven't been improved by dismissing the managers. Most found it difficult to even pick the right replacement.
Leicester replaced Shakespeare with uninspiring Claude Puel. West Ham, meanwhile, entrusted David Moyes, despite the Scot possessing an unattractive curriculum vitae.
Everton appointed Sam Allardyce last week. Does he offer more than Koeman, or is he another tedious choice? Time will tell.
Roy Hodgson has fared no better than De Boer at Palace, and Alan Pardew is yet to show his mettle at West Brom.
The biggest challenge facing Premier League sides outside the so-called 'big six' is that the competition is stiff below. They are more closely aligned than ever before. Retaining top-flight status receives further prominence as the financial rewards continue to rise.
Newly promoted sides Brighton and Hove Albion, Huddersfield Town and Newcastle United are performing above expectations this season. It is bad news for the established top-flight teams.
Not so long ago, Premier League newbies struggled, usually suffering relegation during their debut season. The top tier is now more favorable to new arrivals, though.
Unsurprisingly, owners of established clubs are now wasting little time to push the panic button. The pressure to retain Premier League status, along with the financial rewards on offer, mean relegation is a plague that must be avoided at all costs.
The need for short-term survival has replaced long-term planning.
Burnley is a good indication that patience is a virtue. Sean Dyche earned promotion to the Premier League in 2014 before immediately landing flat back into the Championship. However, the club persisted with the 46-year-old and was rewarded with a second promotion. The Clarets are currently a threat to the big six.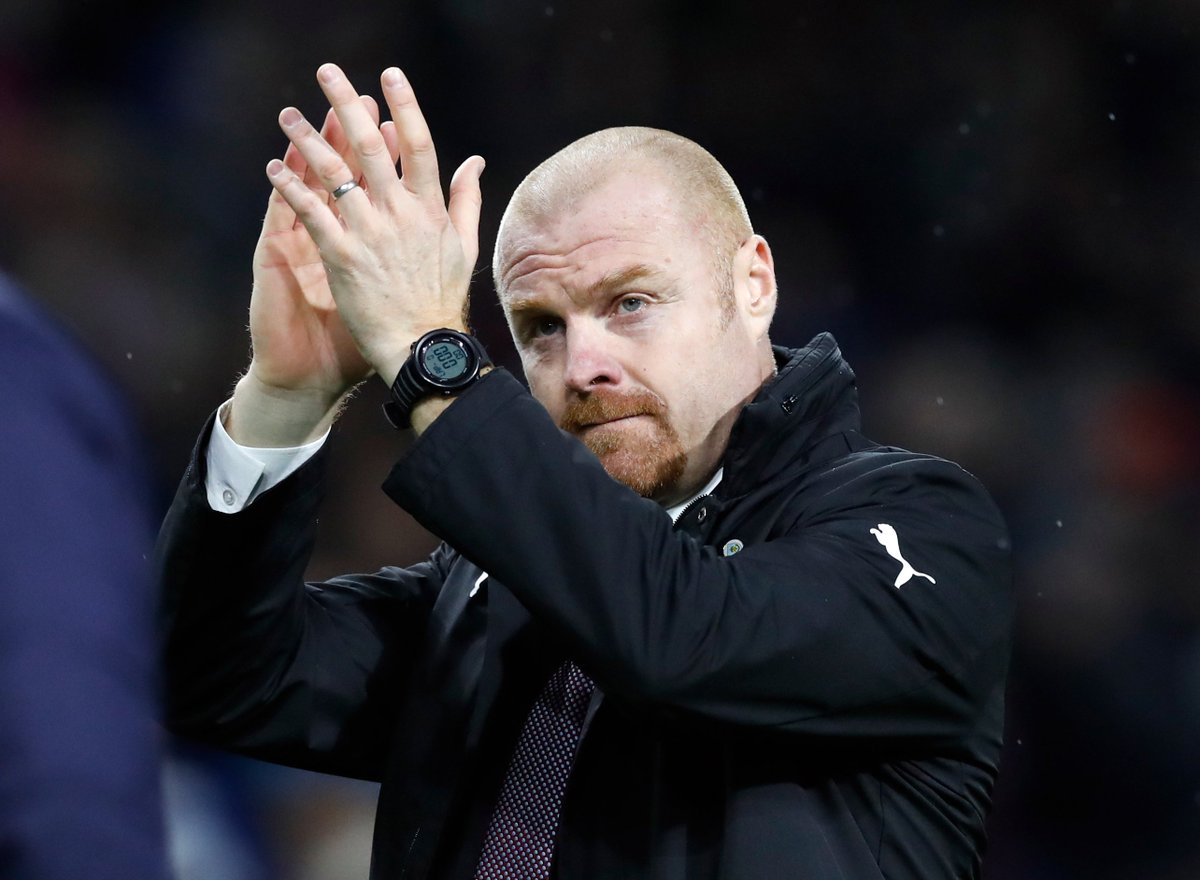 Burnley are now 5/1 (from 100/1) to finish 1st outside of the 'Big 6'! 👏
Sean Dyche gets better and better!
(18+)
https://t.co/HQzN5jYPlM
Sometimes a change needs making. Other times patience offers better rewards.
Time will tell whether the five Premier League clubs made the right decision replacing managers this season.