Why Gareth Bale returning to Tottenham makes sense
Should Bale consider returning to White Hart Lane?
If Gareth Bale was debating whether it may be the time to leave Real Madrid, he'll be sure of it now. The return of Zinedine Zidane is likely to be the final nail in his dying Los Blancos career.
Bale and Zidane never had a fruitful working relationship. Bale has claimed it was okay, but it's clear there was tension there. The fact the Madrid boss never spoke to him about his Champions League final goal says it all. The Welshman's limited role under him during Zidane's first reign adds further proof to the point.
Bale's time in Spain looks numbered. If Zidane has the power most believe Florentino Perez has handed him, Bale seems destined to head out the door. But where would he end up? How about a return to Tottenham? The stars may be aligning for it to happen.
First, look at the financial aspect. There's no beating around the bush, it would be a complicated deal for both clubs to pull off. Yet, it is impossible by any means.
Madrid has accepted they will get nowhere near what they paid for Bale. That's something they'll have reluctantly come to terms with. That makes the Welshman a little more affordable for Spurs. Factor in that they'll likely have a bit more money to spend this summer with their stadium now complete, and the two parties may not be that far away.
Madrid will also accept a reduced price to get him off their wage bill. With Daniel Levy showing a willingness to break his strict wage structure to keep big players that gives the two teams wiggle room to negotiate a deal.
300,000 Real Madrid fans voted on MARCA's website on whether they should keep Bale.
92% said no.
https://t.co/JyWXIqnaX5
If that is the case, the opportunity to find a deal that suits themselves and Bale is there. Madrid may even offer help on that front. Their desire to get rid of his wages could see them contribute some part of what he'd be earning at White Hart Lane. It'd make sense for them financially, and Spurs would bite their hand off at such an offer.
It's also worth noting that these two clubs have a good working relationship. They've negotiated between themselves for players in the past and always found a solution. They did it to take Bale to the Bernabeu in the first place. That working relationship can be used to find a deal here.
But does a move make sense for Spurs? The answer to that is a resounding yes. Primarily it would be the statement signing that this team needs. There's frustration surrounding the club at their lack of signings this season. It's even affected Mauricio Pochettino.
A statement signing like Bale would soothe the tension. Pochettino would be provided with a star player to bolster his squad and Spurs would show their supporters that they're serious. Likewise, it would convince the rest of the players in the squad that the management is serious and want to take that next step by adding real quality to the squad.
Think of the PR opportunity also. Spurs are heading back to White Hart Lane this season. How better to market their first season at their old, revitalised home than with a return home for their former hero? It's a marketers dream and one that would create a real buzz of excitement around the club.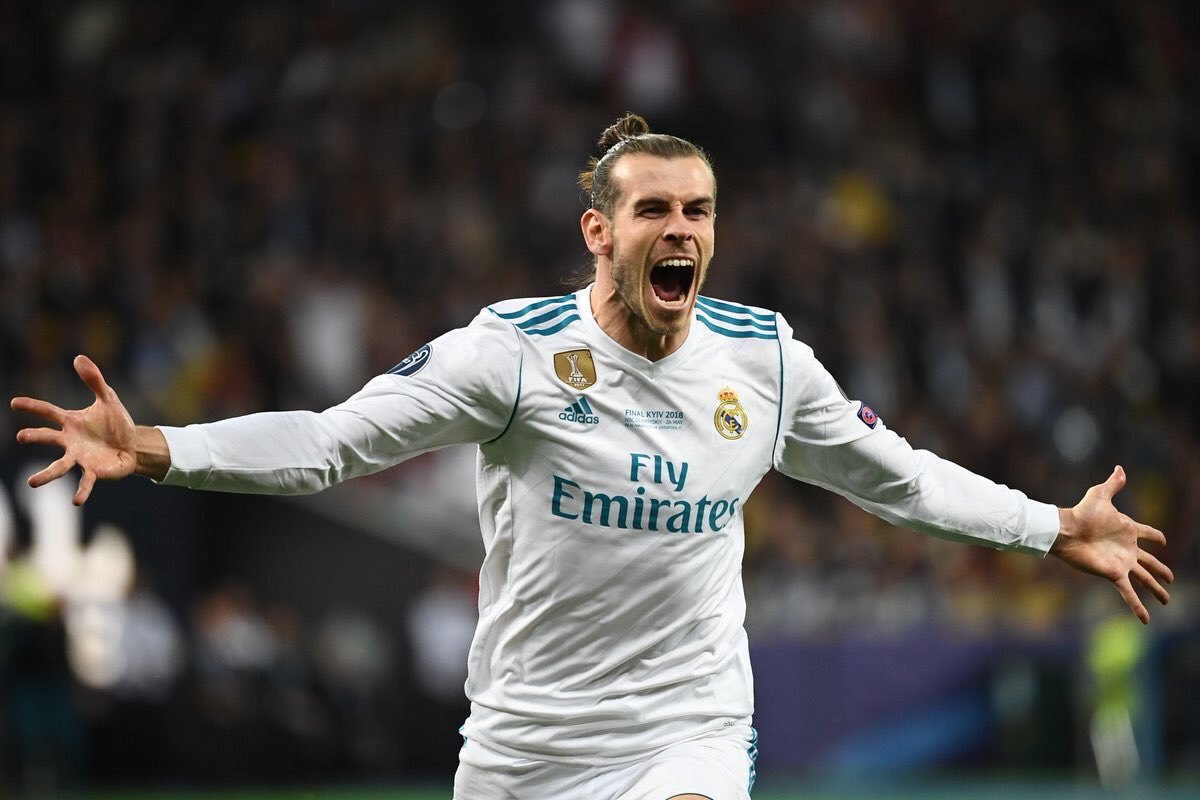 [@GuillemBalague] #
thfc
made a proposal to Real Madrid to take Gareth Bale on a season long loan next year and subsidise only £5,000 a week of the players wages. Real Madrid did not take the offer seriously and was laughed out.
https://t.co/VFFh9qbYoM
Aside from taking a wage cut, there are plenty of positives for Bale as well. Most importantly, he'd get out of the toxic situation he finds himself in in Spain. Rather than hate and vitriol, he'd get love and appreciation from the Tottenham faithful.
Not only that, he'd keep playing at a high level and have the opportunity to lead a club close to his heart to success. It may sound corny, but that's a big draw for many top-level players.
Of course, many hurdles would have to be cleared before the idea of Bale returning to Tottenham could be considered. The biggest of those are the financial aspects of the deal. Those alone are likely to stop it from happening.
But with the Welshman's situation in Madrid in dire straits, he needs a way out. If he and Spurs have their wits about them, this would be a move that benefits all parties.