Why hasn't Chelsea replaced Michael Emenalo?
Foreign language expert and long-term confidant of Roman Abramovic – Marina Granovskaia continues to oversee and direct affairs at Chelsea while doubling as the club's director of football or technical director if you like. Shrewd, ethical and tenacious with her job as she is, Granovskaia still needs help in handling the technical aspect of a humongous outfit like Chelsea. She's held the forth since last November without complaint. But this is a position that can't be run by the boss lady forever.
It has been almost a year since pragmatic footy administrator Michael Emenalo called time on his seven-year Chelsea career. Talent like Emenalo doesn't last in the market – no surprise AS Monaco snapped him up the month he left Chelsea.
The true reason why Emenalo abdicated his juicy job in London will remain a mystery for outsiders like you and I. The 53-year-old former defender quoted family reasons and a busy schedule soon after the news broke but took up a similar job in France almost immediately. The sacking of Leonardo Jardim following Monaco's 10-game winless run has thrown Emenalo's nine-month-old job up in the air. But that's not our concern here. The vacancy at Chelsea is.
Since his departure for the Principality, Emenalo's office at Stamford Bridge has remained under lock and key. Not Chelsea though, the club has moved forward and hasn't relinquished its status as a hegemonic Premier League side. Granovskaia would smile to that. She's played a huge role in making that happen.
Rubbing shoulders with a billionaire for two decades has no doubt immensely influenced Granovskaia. From working as a young Personal Assistant to Abramovich at his oil firm, the Russian-Canadian has morphed to one of the most respected football administrators. In 2016, she was at the forefront in brokering a £60-million per year deal with Nike for Chelsea. That deal runs until 2032.
Bar her vast knowledge of the money game and her exquisite skill a negotiator, Granovskaia isn't really technically savvy with regards to football. This was why the Blues had Emenalo in the first place. It's no coincidence that Emenalo's resignation coincided with a total breakdown of communication between Antonio Conte and the Chelsea board. Maurizio Sarri is a calmer personality, still, Chelsea must reopen the doors of Emenalo's former office to someone who meets the job description or risk walking the same old path.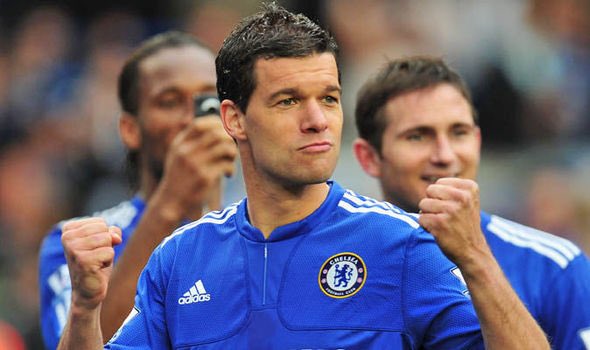 @
ChelseaFC
are considering FA technical director Dan Ashworth, former players Juliano Belletti and Michael Ballack and the director of football at Roma, Monchi as potential successors to Michael Emenalo.
(Source: Telegraph) #
Chelsea
#
CFC
https://t.co/OIHIkAotvz
Why Chelsea need a director of football
A football/technical director does more than just negotiate and broker deals for the club. It's the technical director who supervises and plans loan deals. He or she also monitors what happens in the academy and creates a sync between the board and the first team. That means the technical director is the best link between the manager and the board. He should be someone who can analyze the game tactically and make informed suggestions.
As you might've guessed, the task can be time-sapping and indeed technical. That's why it requires someone with astute competence and the ability to pay attention to detail.
The past two transfer windows have been overseen by Granovskaia as well as the loan deals but a full-time technical director is needed to allow her to concentrate on her major role as the board director and chief negotiator.
A year without a football director is long enough.
Who's best for the role
A few names have popped up since Chelsea began seeking a new technical director back in August. The most notable is Michael Ballack – formerly a Chelsea midfield maestro, the German is always a welcome face around the Bridge.
Lille's Luis Campos and Roma's Monchi are more experienced hands than Ballack. Campos oversaw the rise of Anthony Martial, Bernardo Silva, Thomas Lemar, Fabinho and Kylian Mbappe at Monaco. Meanwhile, Monchi has been just as astute at Roma and is being pursued by both Barcelona and Manchester United.
Also in the mix is English Football Association technical director Dan Ashworth and former Barca and Chelsea defender Juliana Belletti.
Ashworth, Monchi and Campos are brilliant options based on their pedigree. With the options available, Chelsea has no reason to delay the appointment of Michael Emenalo's successor beyond this winter.