Why has pre-season become more annoying than enthralling?
I hate pre-season.
Many people will away the long summer weeks in a depressed slump. They don't know what to do with themselves. Their Saturdays become just another shapeless splodge on their week and Sunday nights offer nothing other than the prospect of work the following morning.
It is not the absence of club football that irks me during the months of June and July, though...
The Cricket World Cup is on while the Tour de France is just around the corner. Who can forget that the Lionesses are on the hunt for World Cup glory? I have plenty to keep my sporting juices flowing even without the Premier and Champions League on the agenda.
I hate the off-season because, while the cricketers, the cyclists and England's ladies have their chance to take to the stage, there is an annoying buzz that can be heard in the background that is impossible to ignore.
Some supermarkets install a device which emits a high pitched beeping sound designed to deter young rapscallions from loitering outside your local Sainsbury's. The reprobates in question then go and find somewhere else to spit and smoke their dad's cigarettes. At least in theory.
The incessant transfer rumours, unavoidable at this time of year, have a similar effect on me; they make me want to get as far away from football as I possibly can.
Where Matthijs de Ligt will end up is of little consequence to the vast majority of football supporters, yet it's all I have seen in the last few weeks
Why do we care so much?
Reading articles based on guesswork and conjecture, which waver very little from a pre-agreed set of worn out vocabulary, is depressingly tedious. We don't need to be updated three times a day on whether another obscenely rich club has allegedly expressed an interest in the talented Dutchman.
If we eliminated all of the dross about possible transfers, war chests and launched bids, it might allow a little space for some decent journalism. Stories which tell us more insightful things than how much more a relatively unproven 19-year-old will get paid if he moves to a particular European city over another.
Bury are on the cusp of extinction while Blackpool, under the oppressive regime of Owen Oyston for so long, finally has a new owner. These things have been reported but nowhere near to the extent of the De Ligt saga. In my opinion, that's wrong.
But I am in the minority. In general, the footballing family eats up this kind of reporting. We can't help ourselves. Like flies around faecal matter, we can't get enough.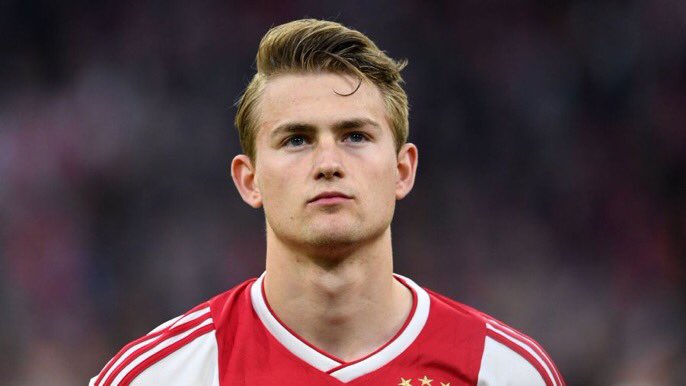 Paris Saint-Germain believe they will win the race to sign Matthijs de Ligt. They have offered the Ajax defender more than £350,000-a-week.
https://t.co/PLJuQheVZM
While the transfer window is open I feel like Alex in a Clockwork Orange. My eyelids have been pinned back and I am being forced to watch a gruesome montage: clips of Harry Redknapp leaning out of his car window, Jim White bouncing manically around the Sky Sports studio in a yellow tie and grinning, topless twenty-somethings giving a thumbs-up from a prostrate position on a gurney.
It's dull but above all, it's depressing watching the mega-rich clubs flaunt their financial powers whilst cooking the books to avoid becoming entangled in the inconvenient web of FFP.
Chelsea are currently under a transfer embargo and will be unable to sign any players during the next two windows. The fans are not happy, worried sick that the likes of City, United and Liverpool will steal a march on them.
They will have no choice but to draw from their endless well of academy talent which, until now, has been routinely ignored and neglected - while farming out players to the Championship and beyond.
Since the 2005 takeover, Chelsea have played a starring role in football's gruesome demonstration of the pitfalls of capitalism; the greed and the need for more.
They have now been forcibly, albeit temporarily, removed from this heaving scrum. It may seem terrible but it gives the club an opportunity to let youth flourish, to reset and dust the cloying soil from their roots.
Real Madrid, on the other hand, looks determined to spend as much as is humanly possible this summer.
It isn't even July and they have already forked out over €200million for Eden Hazard, Luka Jovic and Ferland Mendy. Eder Militao will join on 1st July after Madrid and Porto agreed a €50million fee back in March.
The disparity in wealth between Spain's Clasico clubs and everyone else means that it is statistically unlikely that any team outside this rivalry will ever win La Liga again.
The top ten record transfer fees paid in Spain have all been players signing for either Barcelona or Real Madrid. Number 11 on that list was Thomas Lemar who Atletico signed for 63million from Monaco back in 2018.
Barca and Madrid are good value for a transfer saga. They always seem to be involved in some sort of tug-of-war for the services of a player they desperately want but don't really need.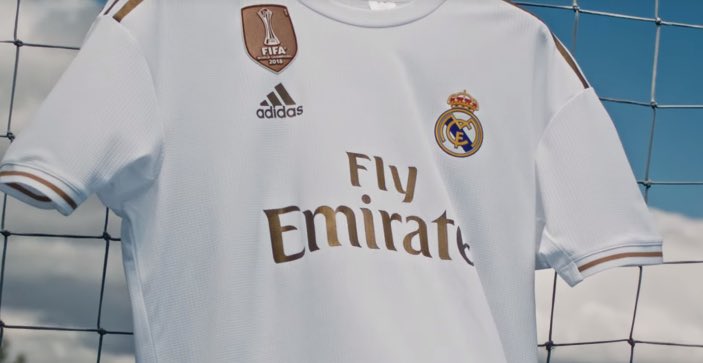 Real Madrid keep on spending 📝
✅ Eden Hazard [€100m]
✅ Luka Jović [€65m]
✅ Eder Militao [€50m]
✅ Rodrygo [€54m]
✅ Ferland Mendy [€48m]
💰 Total: €319m
Getting their business done early 🔥
https://t.co/Sj6bEzs7SV
The 'will he won't he' nonsense that has dominated newspapers in past off-seasons is welcome material for journalists who are forced to scratch around for news while footballers swap training grounds for sunbeds and lucozade for champagne.
For them the longer a transfer saga rumbles on (and they always seem to rumble on) the better. They get lost inside a swirling wind of Chinese whispers, chasing the facts but often content enough to publish nothing more than rumours.
It has got to the stage now where a player can be spotted having a coffee at Charnock Richard service station on the M6 and subsequently be linked with every club from Celtic to Coventry.
Maybe I am just getting old and miserable. I remember a time when the transfer scene did excite me.
The Ruud van Nistelrooy to Manchester United debacle was a long and drawn out affair. I vividly recall the eerie footage of the Dutchman crumpling into a heap while training for PSV after he snapped his knee ligaments.
In the end, Fergie got his man. The fee was £19million. It seemed like so much money to my ten-year-old brain, an exotic amount for a marquee signing; a statement of intent.
These days 18.5 million gets you half a Danny Drinkwater.
Van Nistelrooy signed in 2001 but as little as four years later the magic of the transfer window had vanished for me when the Michael Essien saga dominated football conversation for three months.
Essien sulked in Lyon while his club drove the price up, knowing full-well that Abramovich could afford to pay over the odds for a precocious 22-year-old.
Eventually, the player was allowed to leave after Chelsea stumped up a club-record £24million; their initial offer had been less than half of that.
It was this pantomime of bulging wallets, ransom and bottom lips that turned me against the capitalist orgy that is the transfer window.
It's part of football, I get that. But it's a grubby part that leaves a bitter taste in the mouth and continues to erode away the dwindling affection that remains between fans and the game.
We live under the misconception that the amount of money a club spends is the only demonstrable measure of ambition.
This is so dangerous for clubs who barely have the financial power to survive, let alone thrive.
All over Europe, the top end of football is casting itself adrift from the lower leagues and I, for one, am happy to watch it go.