Are James and Ancelotti destined for each other?
The future looked bright for James Rodriguez when he hit the ground running five years ago. The Colombian had the football universe learning to pronounce his name [ha•mess] thanks to his Golden Boot performance in the 2014 World Cup in Brazil. Not only did his six goals top the list, his amazing volley against Uruguay in the Round of 16 was voted goal of the tournament and earned him FIFA's Puskas award later that year. Yes, the future was bright until Zinedine Zidane and Niko Kovac turned out the lights.
We all know the World Cup can be a gateway to bigger clubs for players who shine. With his brilliant audition, Rodriguez attracted major attention. Real Madrid won the battle royal for his signature, paying AS Monaco €80 million for his services. During his unveiling, James described the move to the Santiago Bernabeu as a dream come true. Five years later, he is still trying to escape the nightmare.
Life in the Spanish capital began under Carlos Ancelotti and it was wonderful. Is there another way to describe 17 goals and 18 assists in all competitions, especially when playing in the midfield to support a forward line comprising Karim Benzema, Gareth Bale and Cristiano Ronaldo? Consider, too, that he posted those numbers while missing six weeks with a broken foot.
Ancelotti left Madrid that summer after failing to build on his La Decima achievement from the prior campaign. James' numbers dipped significantly in the Italian's wake.
In the first half of the 2014/15 campaign, he scored three and assisted four under Rafa Benitez. A muscle issue kept Rodriguez out from mid-September until November but that was roughly the same time he missed the season before. Benitez struggled to get more from him as he did the rest of the squad.
Zinedine Zidane took over for Rafa in January and wrote history. The problem was the Frenchman preferred Isco as his primary playmaker rather than the Colombian. James performed admirably when he started, scoring or creating goals in six of the 10 La Liga matches he began for Zizou and one of the three Champions League games. Off the bench, he had absolutely no impact.
Zidane persisted in his preference for Isco and Rodriguez continued to perform miserably as a substitute. The player pushed for a transfer but the manager desired insurance. James couldn't escape until the 2017/18 season.
Acquired by Bayern Munich in the summer of 2017 on a two-year loan deal with the option to buy, history repeated. Carlo Ancelotti was the Bayern manager who recommended him but was sacked early in the campaign. Eight goals and 14 assists under Jupp Heynckes had fans and pundits expecting Die Roten to trigger James' purchase option but Heynckes was going back into gardening at season's end. The Bayern hierarchy allowed the new man to decide Rodriguez's fate.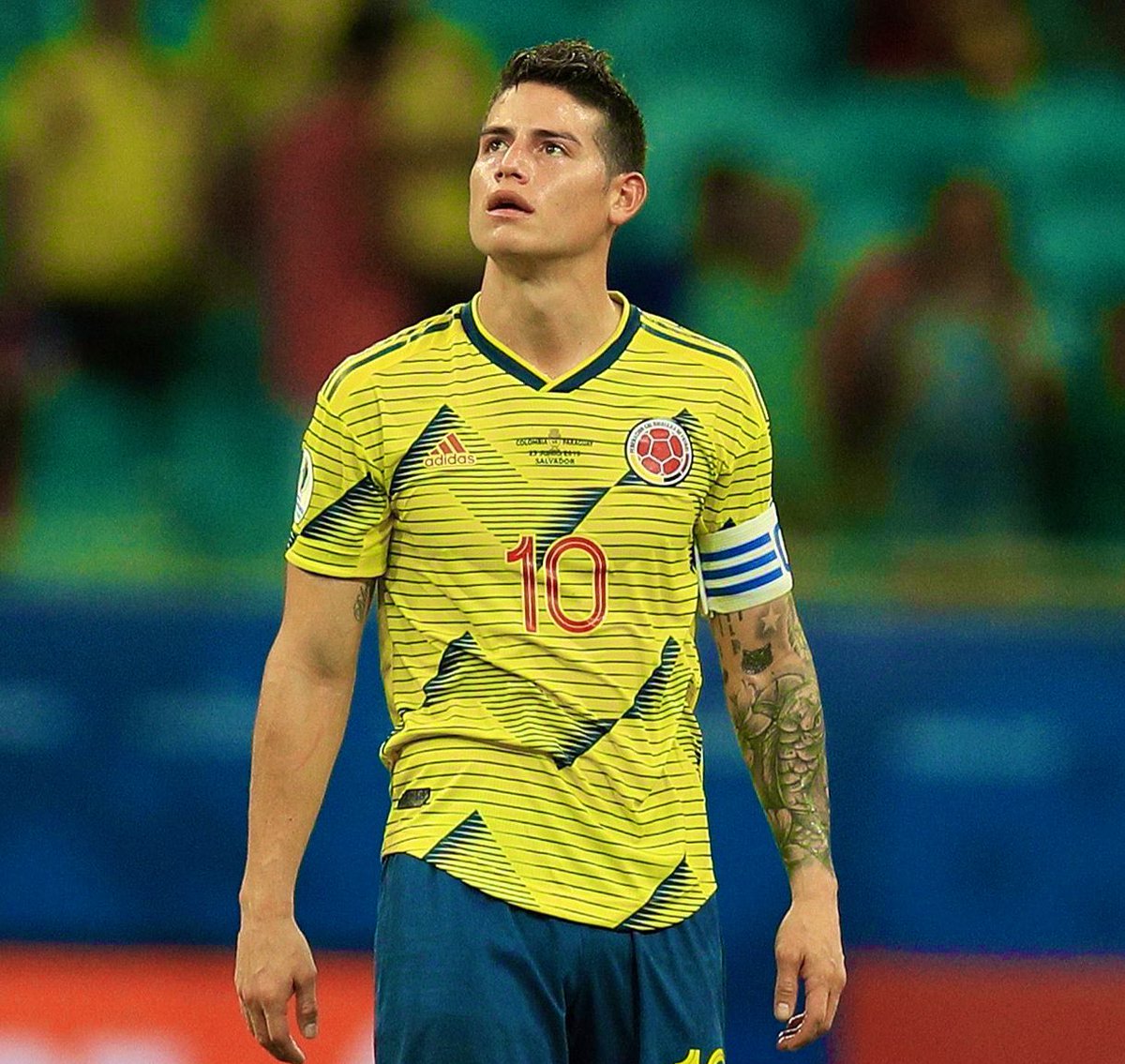 💣 Napoli representatives are in Madrid attempting to close the James Rodriguez deal. [Di Marzio]
🚨 The player has chosen Napoli.
https://t.co/joa6Zx18W5
Like Zidane, Niko Kovac preferred other options until they all proved insufficient to the club's title defence. Injuries interfered again as well. James finished the 2018/19 session in the starting XI but Bayern chose not to make his loan permanent. Nor do Real Madrid want him back with Zidane back in charge.
Those who followed James' career mostly asked which club would be best for him. His performance at this summer's Copa America, scoring half of Colombia's four goals in the tournament, proved he was still a viable option for an interested team. Before the transfer window, any buyer could have triggered the clause in his loan deal to Bayern. None did and few showed interest in paying a premium price afterwards despite his strong showing for Los Cafeteros.
There is one club who could be willing to take a chance. Napoli are rumoured to be in conversations with Real Madrid regarding the unwanted No.10. Why? First and foremost, because Carlo Ancelotti manages Gli Azzurri. The question that needed asking wasn't which club suited James. It was where is the All-powerful Eyebrow?
Ancelotti took over for Maurizio Sarri last summer when the chain smoker went to Chelsea. Even though deep-lying playmaker Jorginho went with Sarri and club legend Marek Hamsik took a retirement cheque from the Chinese Super League, Ancelotti still guided the Partenopei to another second-place finish. He was too far behind the Old Lady, however. To close the gap and to prove that Sarri, who will manage Juve this term, should never have left the San Paolo, the venerable boss apparently wishes to reunite with James for a third go-around.
The player's composure on the ball, inch-perfect passing, dribbling skills, creativity, and goalscoring knack are a near-perfect replacement Hamsik. The only thing missing is the Mohawk.
Reuniting with Ancelotti can resurrect Rodriguez's career. How he will fit into the squad is an interesting question. Goals abound in the squad with Dries Mertens, Lorenzo Insigne, Jose Callejon and Algeria's AFCON sensation Adam Ounas coming at opponents from all sides. With James pulling the strings, Napoli might have Serie A's most potent attack.
But first, the deal must be struck.