Why Joe Hart shouldn't be aboard the plane to Russia
For years, Joe Hart had been England's go-to number one. The 30-year-old, currently plying his trade for West Ham which on paper, was the perfect chance for resurrection.
After another crucial error from Hart during West Ham's 1-1 draw against Stoke City last night, that begs a key question regarding his international status. Should the Three Lions regular be dropped from Gareth Southgate's plans altogether?
Let's rewind. Two years ago, England had made it through to the European Championships knockout stage where they'd face Iceland. Within three minutes, Roy Hodgson's side had taken a lead thanks to a Wayne Rooney spot-kick. Although it's fair to say the evening didn't go as planned thanks to one individual in particular...
Hart made two key errors that turned the game completely on its head. The first? Failure to come and collect the ball following a long throw, which led to an Iceland equaliser. Shortly after, the Englishman didn't have the strength to save a tame effort from Kolbeinn Sigthorsson, as the ball rolled over the line to complete the comeback. Sure, England should have had the quality to turn things around, but it was Hart's fault they were in that situation in the first place.
Two years on, Southgate's England are headed to Russia with minimal expectations. Sure, the gaffer has some talented options at his disposal, but the calibre of football is nowhere close to world-class outfits like Spain and Germany. Why take Hart, a player who's best years are certainly behind him?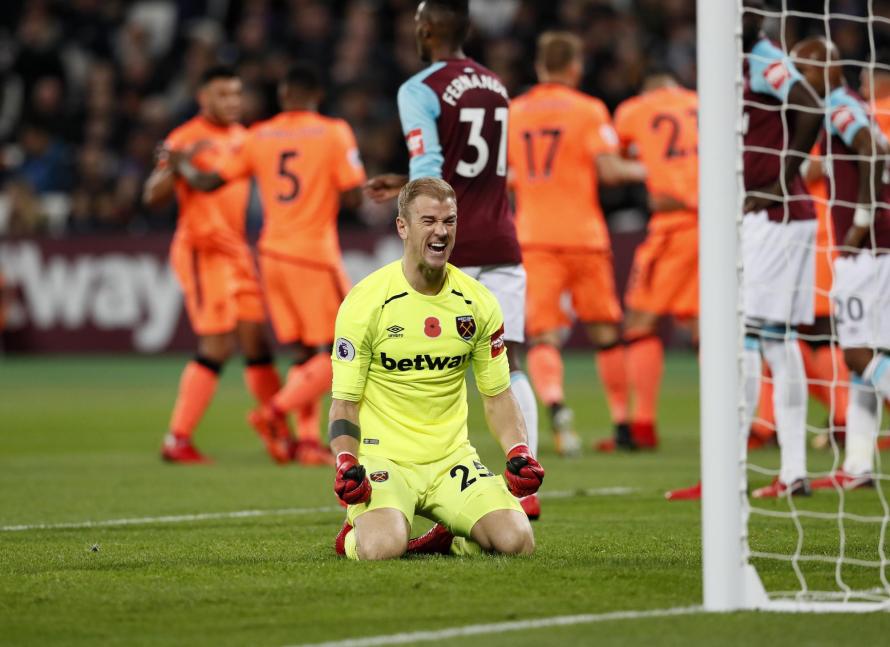 Mistakes just simply aren't affordable in a knockout competition. We've already witnessed how easily it can cost you your place in any top-level tournament, so why even bother putting yourself through that again? Surely Southgate has enough common sense to understand that.
Overexuberance is his biggest issue. I feel Hart gets too hyped before an integral fixture, which leads to an adrenaline excess pumping through his body, which, in turn, causes unnecessary errors and general hotheadedness. As a goalkeeper, you need to exude confidence, calmness and composure, when you tend to do the exact opposite, it's always going to be a recipe for failure. Whatever anyone says, England is a footballing powerhouse who, simply put, should demand a whole lot more.
Then you have to look at other goalkeepers at the Three Lions' disposal. There are certainly some viable options, with strength in depth being England's strong suit. Jack Butland is an excellent keeper who's improving constantly, whereas Burnley's Nick Pope has certainly emerged as a surprise package. Then you have Jordan Pickford, who has the footballing world at his feet. He'd be my choice as the man in between the sticks. Usually, only three shot-stoppers are required for any given international squad, the walls are closing in for a certain Mr Hart...
It's time to give someone else the chance. Football at international level is immensely cutthroat. Hart's had ample opportunity and failed to deliver pretty much every single time, why not buck that trend? Who knows, it could propel England to new heights, because it all starts with the #1.