Why Juventus should frighten Europe
If football fans were expecting a summer filled with thrill and drama, the World Cup didn't disappoint. The final takes place today, but the excitement doesn't end there. Not if Cristiano Ronaldo has anything to say.
https://www.thesportsman.com/football/players/cristiano-ronaldoFans absorbed in the buildup to the quarterfinals brushed aside transfer rumours surrounding the Portuguese. They'd seen this dance with Real Madrid before. Ronaldo just needed a little love after crashing out in the Round of 16. When the rumours grew in intensity as the semifinals played out, they refused to be swayed. When the deal was announced ahead of the final, they said, "WTF?"
Transfers often involve a winning and a losing party. Real Madrid are the losers when it comes to letting Ronaldo leave. In their minds, the Portuguese is on the downhill side of his career. At 33, that might be so. His performance and consistency will only decline while his wages increase. Why keep him? Well, because the downhill side of Mount Everest is still pretty high up there.
Ronaldo has proven over the years that age is just a number to him. He intends to play until he's 40. What is 33 to that?
He has developed into the finest striker still on parade. In the box, Ronaldo is a hungry beast who is always hungry to score goals. Saying that only serves to make Robert Lewandowski doubly angry. The Pole has a high opinion of himself but must be kicking himself after recommitting to Bayern Munich before CR7 made his switch.
Ronaldo was phenomenal throughout his nine-year stay at the Santiago Bernabeu. He played 438 matches, scored a staggering 451 goals and added 119 assists. He fired the Merengues to four Champions League titles in just five years and two La Liga titles.
Instrumental in Real's European success, he crowned his efforts with three Golden Shoes and four Ballon d'Ors during his days at Madrid. The Merengues should have gone the extra mile to keep him.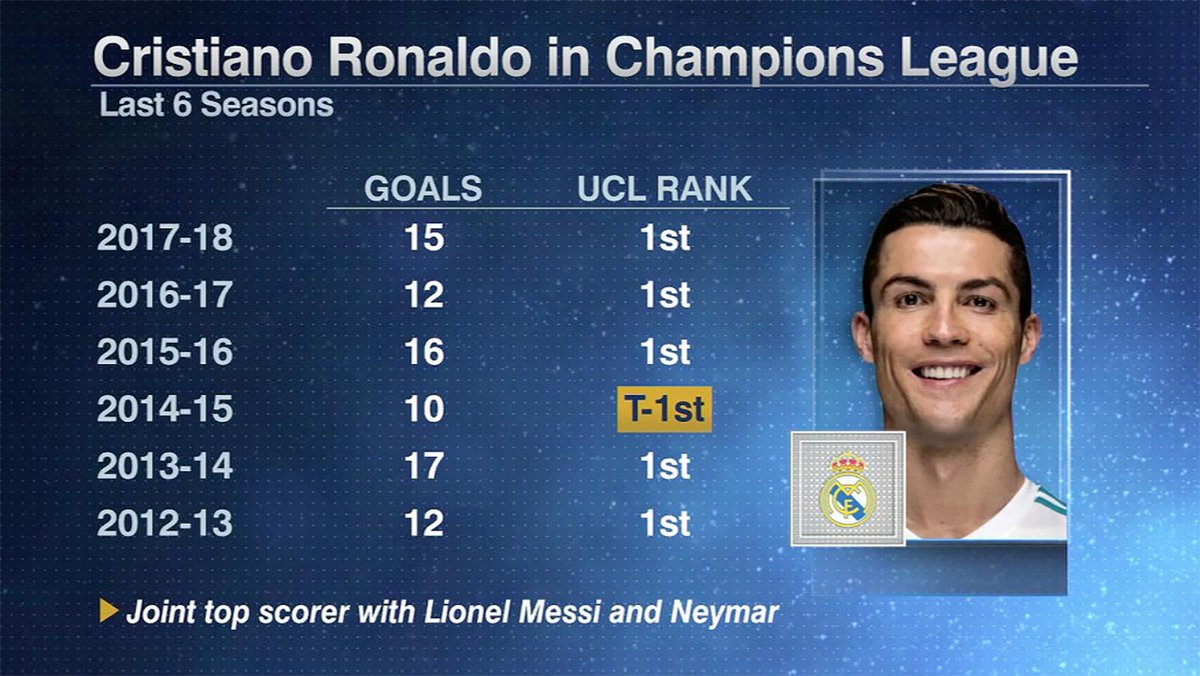 On the other hand, Juventus have gotten all they needed in their newly acquired weapon. The Old Lady rule Italy but, like anyone who has tasted power, desire to to extend their dominance across Europe.
They tried in 2015. Barcelona left them heartbroken. They gathered strength and tried again in 2017. Real Madrid would not abdicate their throne. This season, they dared ask questions of the Merengues again and received the same answer.
But now they've acquired the very weapon which hurt them the most. It's their turn to wield it.
As Bianconeri frontman, Ronaldo will provide the power needed to fire Juventus to European football's zenith. A partnership with Paulo Dybala and Douglas Costa will be a delight to watch.
I feel sorry for Serie A teams who dared hope the Scudetto might be in reach after Napoli's challenge nearly succeeded. Supporters need to stock up on hats before the season begins. They'll be surrendering several in 2018/19. Not just in Serie A, either. The rest of Europe won't be safe.
When Ronaldo sets himself a challenge, it isn't long before it's realised.