Would Luis Enrique be perfect for Arsenal?
The former Spain and Barcelona boss plays a style right up the Gunners' alley.
Being a club manager is a fragile position. You only need a few poor results for the world to turn against you. Arsenal manager Unai Emery knows the feeling.
The Gunners bagged just four victories from their first 11 Premier League games this season. Again, they find themselves well outside the Champions League places. The 2-0 defeat to Leicester City at the weekend added more salt to their wounds. Fans have turned against Emery. The Spaniard could soon lose his job.
From Jose Mourinho to Mikel Arteta, to Massimiliano Allegri and Brendan Rodgers, a number of popular names are linked with taking charge of affairs at the Emirates. Per the latest reports, though, the Gunners are eying former Barcelona manager, Luis Enrique.
Arsenal's interest in Enrique dates back to 2018. The Spaniard was in the running to succeed Arsene Wenger before Emery was eventually given the nod. For many reasons, he remains the perfect option to lead the Gunners.
First and foremost, the erstwhile Spain boss professes a playing style in harmony with the club's culture. He demands passing accuracy, astute positioning, strength and composure on the ball. Enrique strives for a balance between attack and defence. His counter-attacking system will be highly effective in the Premier League.
Arsenal are well-known for scoring. Their goal tally is bound to increase under the Spaniard. He stresses a more direct attack. With prolific finishers such as Pierre Emerick Aubameyang, Nicolas Pepe and Alexandre Lacazette in the squad, the Gunners should be nearer Manchester City [35], Leicester [29], Liverpool [28] and Chelsea [27] in the scoring charts. Instead, they rank joint-eighth on 16. Painfully, Burnley and Aston Villa, the latter on the relegation bubble, claim more.
In addition, Enrique knows how to handle big-name players in the dressing room. He served as Barcelona coach between 2014 and 2017, working with Lionel Messi, Luis Suarez, Neymar, Andres Iniesta, Xavi Hernandez, and Gerard Pique. You can add Diego Costa and Sergio Ramos to that list from his time in charge with Spain.
In both jobs, he brought squads filled with overpowering egos into unison. He won't pussyfoot around difficult issues such as those with Granit Xhaka and Mesut Ozil.
Moreover, he will win. Among the most successful managers this decade, Enrique led Barca to a historic treble during the 2014/2015 campaign before adding two more trophies to make it five for the season. He won nine trophies during his three-year stint in Catalonia. Is that not just what a side starving for silverware needs?
Arsenal have not won the Champions League. Wenger reached the final once, losing both the match and Thierry Henry to Barcelona. Unai Emery's three Europa League titles with Sevilla lost their lustre when Chelsea picked apart the Gunners in Baku in June. Enrique is the last Barcelona boss to win the Champions League. Installing him could push the Gunners further than they've ever been in Europe.
The club needs a coach with a strong personality. One of the few stars to wear the colours of both Barcelona and Real Madrid, the Spaniard possesses one. He won't accept players who don't give 100% and he isn't afraid to ruffle feathers. Given a second opportunity, Arsenal should look long and hard at appointing Luis Enrique as their next manager.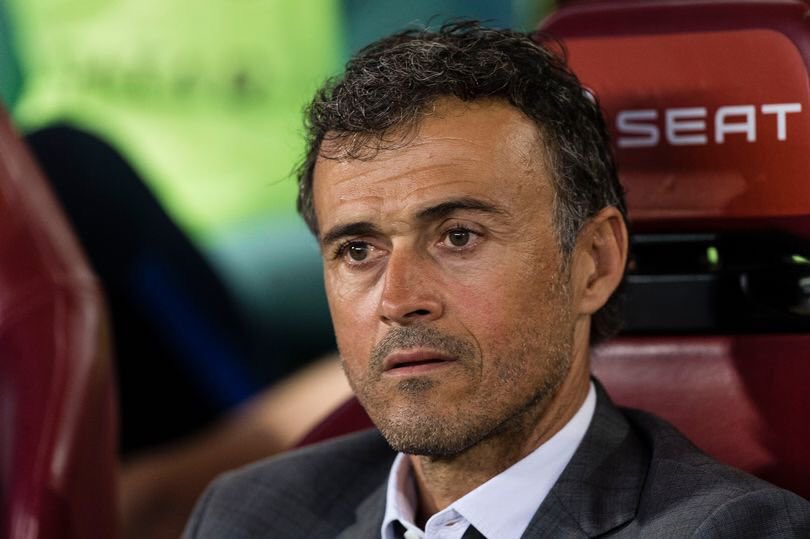 Raul Sanllehi has contacted Luis Enrique about replacing Unai Emery as Arsenal manager. [@Kike_Marin_] #
afc
https://t.co/nqZRiRBmKp