Why Man United fans should remain patient with Bruno Fernandes
Ahead of his debut tonight, fans mustn't expect immediate success from Bruno Fernandes...
Background Image Via: Flickr/Daniel. CC BY 2.0.
Although Manchester United left it late, Ole Gunnar Solskjaer finally has his man. Bruno Fernandes' addition is certainly a step in the right direction for the Red Devils while his numbers from his time with Sporting Lisbon tell you everything about what he'll bring to the table for the Old Trafford outfit.
Fernandes would directly contribute to 50 goals last term (32G, 18A), leading to major interest from several European giants. All would pass on the opportunity to acquire the prolific Portuguese, though a mid-season injury crisis jolted United into action. His start to 2019/20 is arguably even more impressive (15G, 14A).
Herein lies the problem. United fans are an incredibly demanding bunch. They'll look at those numbers and immediately expect the world from their new mega-money superstar. Unfortunately, football isn't that simple and styles often don't directly translate from country to country. Even in an ideal situation, patience is key.
First and foremost, there's a reason why clubs tend to buy in January. Its usually done out of necessity, often due to injuries or players in poor form. After all, if United wanted him that badly, they could have done so last August... What has changed since then? Paul Pogba is still injured and likely to leave in the summer, while Scott McTominay is another major treatment table casualty. Solskjaer simply had to make this signing so he has the numbers to fight it out in three competitions. That's not to say Fernandes is a bad player, rather the United hierarchy were somewhat hesitant to make the move when they've had the opportunity prior.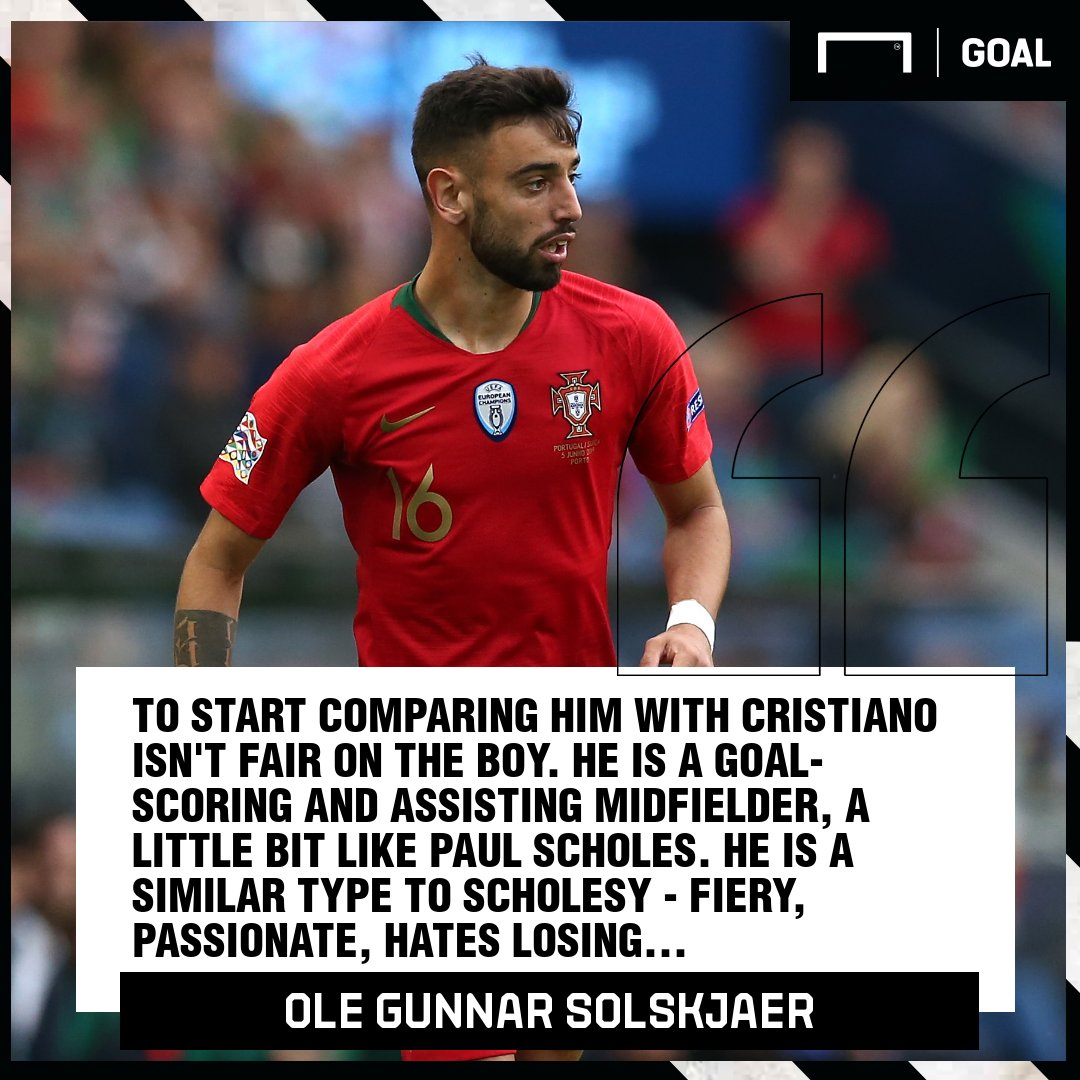 When players are on in the move in the summer, it's wholly easier all-round. They have a few weeks to adjust and adapt to their new surroundings on a personal level, while pre-season offers valuable bonding time (both on and off the pitch) with new teammates. For Fernandes, the situation is completely opposite...
The 25-year-old played for Sporting Lisbon on Monday night, probably thinking he'd remain in Portugal until the season's end. Then, United and Lisbon would reach an agreement on Wednesday, before Fernandes would fly to into the North West with his family and representatives. He'd undergo a medical and, finalise his transfer on Thursday before training with his new teammates for the first time on Friday. Now all expectant eyes on him, with every man and their dog hoping that he'll start against an excellent Wolverhampton Wanderers side today. Talk about a hectic few days...
Fernandes has been thrown in at the deep end. It'll be a learning curve for himself both in life and football. The pressure is firmly on his shoulders to come to Old Trafford and turn into this immediate saviour. More often than not, the beautiful game isn't that simple. Personally, I don't think we'll see the best from Fernandes until early next season, but the onus is on the supporters to not expect too-much-too-soon.
The good news for United? Their three previous signings from Sporting Lisbon have all done pretty well! (Cristiano Ronaldo, Nani and Marcos Rojo). So let's give Bruno Fernandes our full support even if he struggles during this first six months and in the end, I don't doubt that we'll have an absolutely sublime player on our hands. Who knows, if he scores this weekend and hits the ground running, I'd be delighted to be proven wrong...