Why Manchester United could do far worse than Brendan Rodgers
Is it time to give Brendan Rodgers another shot at a top-six club? Manchester United could certainly use him...
Background Image Via: Wikimedia Commons/Ian Mcallister. CC BY 4.0.
Over the summer, Manchester United's big-money signing came in the form of Leicester City's Harry Maguire. The Red Devils splashed £80million on the one they call 'Slabhead' as Ole Gunnar Solskjaer looks to rebuild the 20-time Premier League champions.
I've always maintained the personal view that the Baby Faced Assassin will end up being the fall-guy as opposed to the long-term answer. Solskjaer will be tasked with clearing the dead-wood, making some astute signings and putting United back on the right track. Eventually, he'll succumb to the pressure, lose his job and a more experienced manager will step in, reap the rewards and build upon the foundations left by the Norweigan.
With that in mind, perhaps United should, once again, plan a raid on Leicester. Brendan Rodgers worked wonders North of the border with Celtic before choosing to head back down to England. His time at the King Power began in February 2019. Since then, only Manchester City and Liverpool have taken more points than The Foxes.
Sure, having a good squad at his disposal helps, but it's the same group of players that Claude Puel was working with and the Frenchman was sacked after eighteen months with just a 34% win rate. Rodgers rejuvenated a dressing room jam-packed with talent. The Northern Irishman didn't need time to settle in. Leicester's players took to his tactics immediately, there was no bedding in period whatsoever, and following a 2-1 loss to Watford during the 46-year-old's first game in charge, Leicester have only been trending upwards. This isn't the first time that Rodgers has proven his worth in the Premier League either...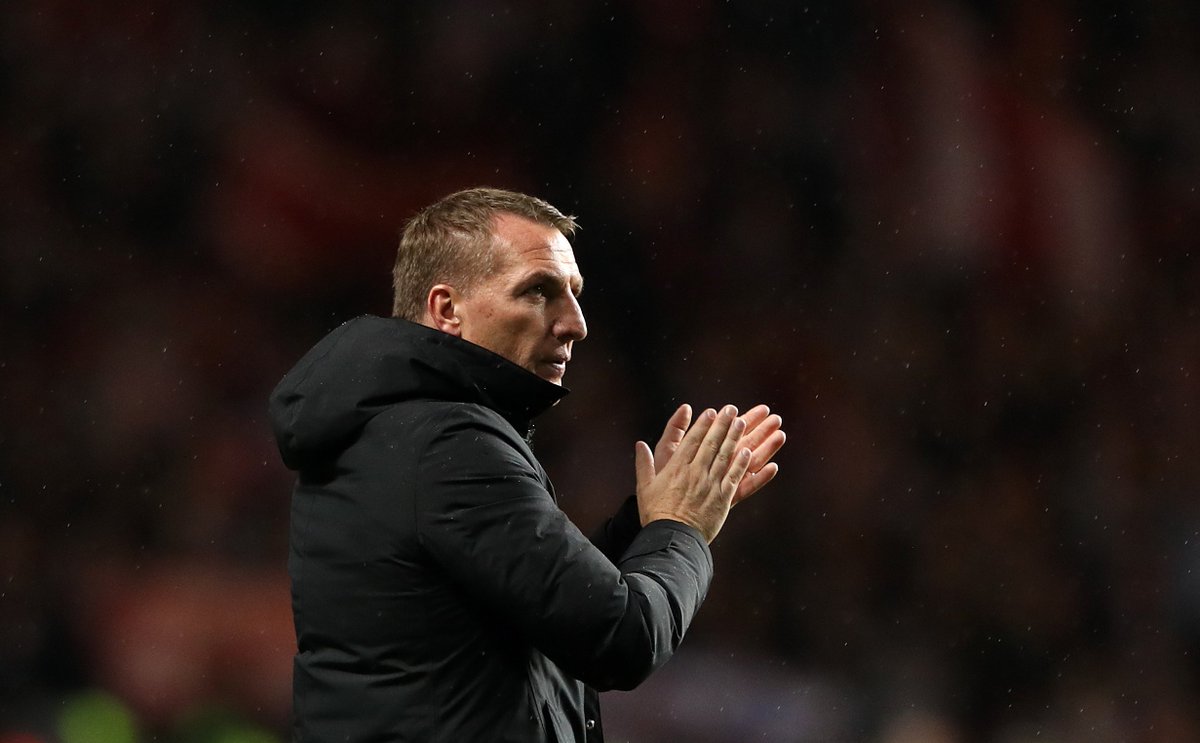 Premier League points won, since Brendan Rodgers took over at Leicester City:
#LFC: 49
#MCFC: 46
#LCFC: 31
#CFC: 30
#AFC: 28
#EFC: 28
#CPFC: 27
#WHUFC: 27
#MUFC: 22
#NUFC: 22
#SaintsFC: 22
#AFCB: 21
#Wolves: 21
#THFC: 19
#Burnley: 18
#BHAFC: 15
#Watford: 12
The Brodge effect 🦊
https://t.co/ekVpaNDLVF
United need look no further than their fierce rivals Liverpool for the perfect blueprint. Look at it like this. Kenny Dalglish is Liverpool's Solskjaer. The Anfield legend did the dirty work and left Merseyside in a better place than it was when he arrived (though that's interpreted differently by some folk). Then, Rodgers stepped in and continued with the endevour.
In just his second season with Liverpool, Rodgers pushed the Red Men to a spirited title challenge that went until the season's final day. His side scored a mammoth 101 goals in that unforgettable campaign. He's partly why Liverpool are now the European powerhouse that they are under Jurgen Klopp, make no mistake about it.
Sure, his time at Anfield may not have ended as he'd have liked, and that's why Rodgers had to take a backwards step and join Celtic, but football, particularly at the highest level, is about learning from your mistakes. Rodgers has shown a willingness to do exacly that and why not give him another crack at the whip?
I guess the only problem United could have is luring Rodgers to Old Trafford. As daft as it sounds, Leicester is probably the more attractive club at the moment. Their squad remains tight-knit, they have a plan, an ideology, a system - and one that works, too. United have the history, the globality, the fan-base and the money. In the end, it'd probably prove too good of a job to turn down if Rodgers was offered it, but it's not as cut and dry as it would have been a few years ago.
Maybe he can bring James Maddison along with him, eh?