Why Manchester United don't need Scott McTominay to be world-class
Background Image Via: Pixabay. Used under Creative Commons
Manchester United fans' hearts probably dropped when Scott McTominay's name was included in the starting line-up. Needs-must, though, with the squad decimated by major injury.
The midfielder, who is no longer a young pup being aged 22, hasn't seen as much on-field action as he'd have probably liked under Ole Gunnar Solskjaer, but to his credit, McTominay patiently waited for his opportunity.
My first thought was he'd struggle. His limited skill when in possession was the biggest concern. Then, it suddenly hit me. The Red Devils don't need him to ping forty-yard cross-field passes out to the full-backs and wingers. That's exactly what Paul Pogba is in the team for. Instead, the likes of Pogba and Ander Herrera just need defensive protection. That's what McTominay does so well.
You can see why a certain Jose Mourinho handed the Lancaster-born-midfielder his chance. Sitting in that defensive-midfield role just in front of the back four, McTominay is tall, strong, tough in the tackle and relatively mobile for a big fella. His best attribute is his ability to read the game. Although he's not at that elite level, his positional sense and awareness is impeccable; that's perfect for the job that's required, and you can certainly tell he has been working with Nemanja Matic in training.
Against Liverpool, McTominay was a warrior. He looked calm and composed. He knew exactly what he was in the team to do. Break up play, do the dirty work and get United back on the front foot. When you think about it, the task at hand is pretty simple.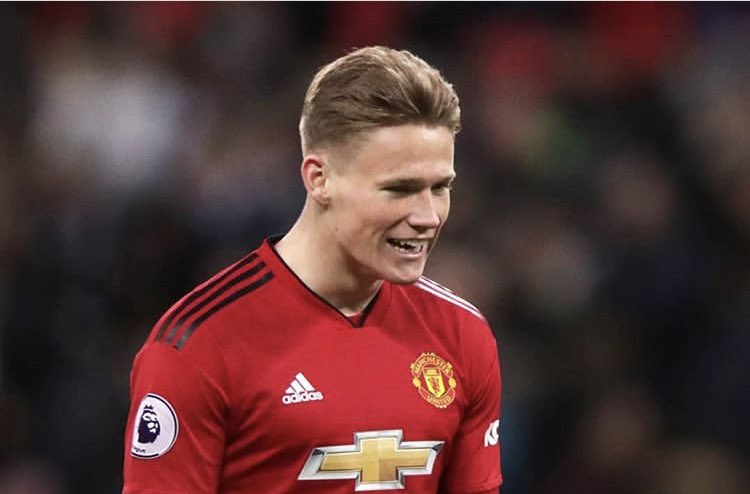 Scott McTominay's game by numbers vs. Liverpool:
most distance covered (11.79km)
84.4% pass accuracy
7 ball recoveries
3 clearances
2 interceptions
2 blocks
Thrown in at the deep end at dealt with it well. 👏👏👏
https://t.co/zKEuRIs4h3
McTominay covered more distance than anyone at Old Trafford on Sunday. He also made three vital clearances, two huge blocks and two important interceptions. It would have been a game that N'Golo Kante fans would rave about. Because it's a relatively unknown 22-year-old who has been rooted to the bench, football fans remain somewhat (unfairly) mooted.
As for Solskjaer, he now has another player whom he can rely upon. McTominay has proven his worth within 90 minutes of football against the old enemy, doing his career wonders in the process. The 6'4 midfielder could find more minutes coming his way, no doubt the Baby Faced Assassin will no longer hesitate when it comes to resting Matic. While I'm on the subject of other midfielders at Old Trafford, spare a thought for Fred, who simply cannot get a look-in whatsoever...
Although the average age in young footballers breaking through is only trending downwards, midfielders don't tend to peak until at least their mid-twenties. McTominay has time on his side to continue to work and develop. He's in the best place for it. United have never shied away from throwing fledgeling players in at the deep end, it's a mantra that Solskjaer was always going to look to continue with.
For McTominay, he'll likely be in the team to take on Crystal Palace this evening. Doing it at the Theatre of Dreams with the crowd behind you is one thing. Now, let's see how he copes on the road in a tough atmospheric environment...