Why Manchester United need to move on from Luke Shaw
Now age 24, Luke Shaw hasn't developed at the level required of an elite full-back...
Background Image Via: Flickr/Daniel. CC BY 2.0.
When Manchester United signed then-teenager Luke Shaw back in 2014, the Old Trafford Faithful assumed the sky was the limit. Southampton's budding left-back was deemed the best thing since sliced bread after making an incredibly fast start to life in professional football. The Red Devils had found their new Patrice Evra - or so they thought...
The sad reality is that Shaw has now been in Manchester for five-and-a-half seasons. He's still to get going. Now aged 24, Shaw has averaged around twenty appearances per season. Sure, that does include two terms that were completely destroyed by a horrific leg-break, though injury woe is sadly the story of his time upon Salford Quays.
Shaw has missed 113 United games with injury (transfermarkt). Although the worst is seemingly behind him, the lingering effects are there for all to see. Shaw's no longer the energetic, highly thought-of player he was when he moved North a half-decade ago. These days, he looks a little lost and less-lean. For someone whose the highest-paid full-back in the world, that's simply not good enough.
Now obviously, the fact that Shaw is earning so much isn't his fault. Heck, he'd be stupid to not sign that £190k-a-week contract. Again, this only highlights United's awful business acumen - but that's an entirely different article. Here, we're looking at Shaw the football player and right now, the goods aren't being produced. His performance against Arsenal actually made me feel wholly sorry for the left-back. He cut a sorry, underconfident figure who was looking to blame anyone for the opening goal but himself - despite the fact that the whole world knew it was his fault.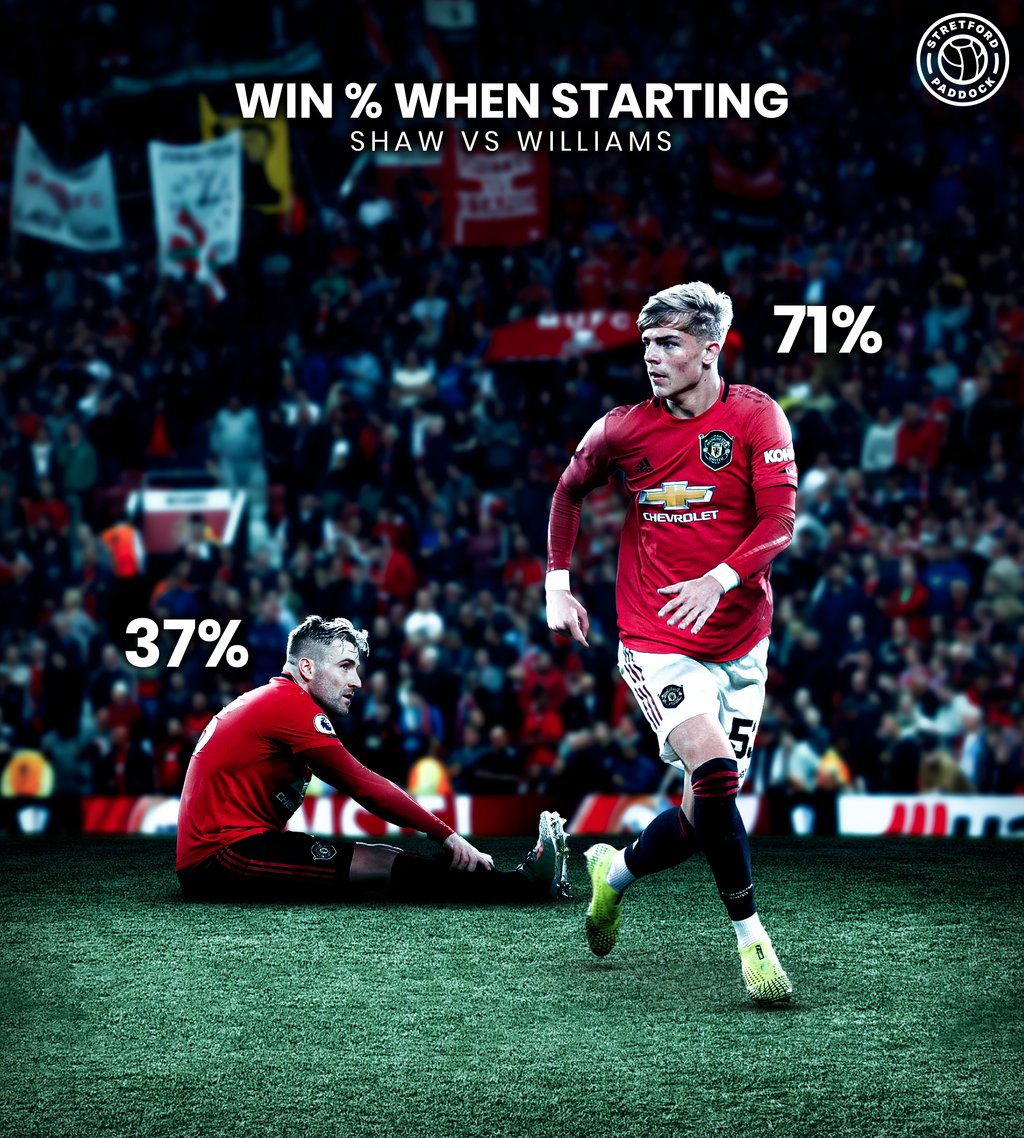 Honestly, his struggles at United mean he's just simply too far gone. Football fans are a ruthless bunch and there's simply no coming back from that. Heck, many Reds supporters were criticising him even after he was named United's Player of the Season just last term. That season now feels like the exception to his career rather than the rule.
So what's the answer? Well, with three-and-a-half years left on Shaw's contract, United should be looking to sell their asset. That's far easier said than done as let's face it, unless he takes a considerable pay cut, no club in their right mind is going to be forthright enough to keep him earning a small-fortune on a weekly basis. I wouldn't be surprised if some sort of loan move to say, a Wolves or a Newcastle comes to the fore.
Then, United have a decision to make in regards to Shaw's replacement. Ashley Young has been an excellent servant for the 20-time Premier League champions, though his best days are now behind him. Another potential option is Brandon Williams. He sits at the other end of the experience spectrum. Simply put, he isn't ready to start high-pressure games week-in-week-ut. The club needs to find some sort of stop-gap in the short-term.
Who that player is, nobody knows. Don't be surprised to see United make a move for a veteran like Danny Rose for a season, with the future plan of making Williams the main man in twelve-to-eighteen-months time. Either way, it's time for Manchester United to try and get themselves away from Luke Shaw...