Why Manchester United shouldn't rush their Ole Gunnar Solskjaer decision
Not so fast, Manchester United...
Background Image Via: Pixelbay, used under Creative Commons.
Suddenly, Manchester United are looking like their old selves once again. The stubborn, defensive-minded Jose Mourinho is gone. In comes the Baby Faced Assasin, with a fresh attacking philosophy that is doing this whole club the world of good.
From day one the players looked happier. Superstars, most notably Paul Pogba, begun to enjoy themselves once again. The shackles have been unleashed. Less than a month into his tenure, Solskjaer has won five games from five, pushing United up the table and into the FA Cup fourth round.
Talk has already begun suggesting that the Norwegian should be given the job on a permanent basis. The question I'd like to ask is why? The Red Devils have until the summer to make their mind up one way or another. Why should they hastily make a rash decision based upon a five-game stint against mid-level opponents at best.
I'd like to think that whoever the manager is, United would beat teams like Cardiff, Huddersfield and Reading (no disrespect intended). The first real acid test comes this weekend away at Tottenham Hotspur. Ironically, it'll be Mauricio Pochettino, who is the current favourite to land the job, in the opposite dugout. If Solskjaer can turn over the Argentine in a head-to-head tactical battle, well, that could change things significantly, but even then I'd delay my final decision until the summer.
Right now, the players are in their honeymoon period. Be it Solskjaer, Laurent Blanc, or even Fred the Red, I'd like to think that these players would have put in much better performances out of sheer jubilation that Mourinho was no longer the boss. It's only natural, but as the season goes on, the effort will slowly dwindle. That's not done purposely, it's just the way of the world.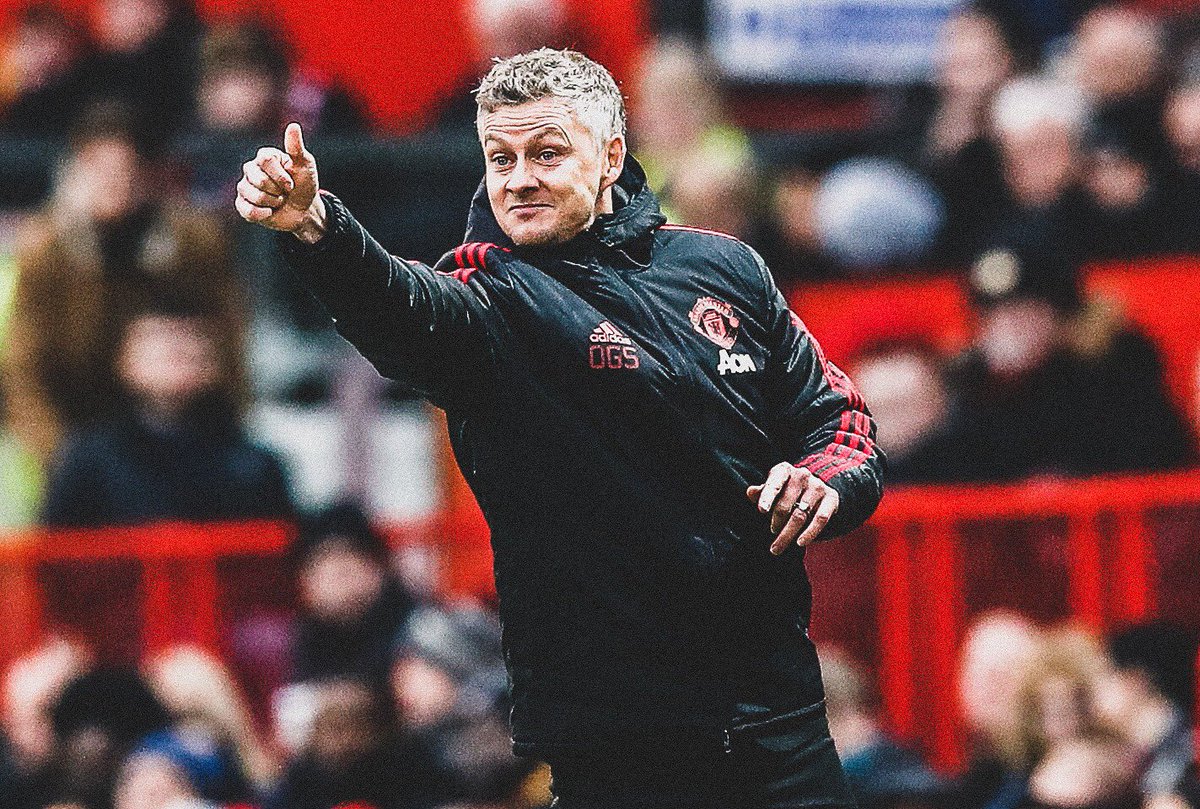 🇳🇴 Ole Gunnar Solskjaer's record as @
ManUtd
manager:
🏟 5 Games
✅ 5 Wins
🤝 0 Draws
❌ 0 Defeats
⚽ 16 Goals Scored
🥅 3 Goals Conceded
🧤 2 Clean Sheets
🎶 Ole's at the wheel...
https://t.co/HVm8xWVOs6
As for Solskjaer, his instant impact will wear off too. We shouldn't kid ourselves and think he's the new kid on the block with this brilliant, unbeatable style that'll change the face of football forever. Us football fans are fickle, it wasn't that long ago he was getting Cardiff City relegated. I know that the budgets and stature of United and the Welsh club are in complete contrast to one another, but there is a reason why he hasn't been handed another permanent job in a top European league since.
I look at it like this. Pochettino has been here in England for years and changed the mentality at Tottenham. He's improved practically every single footballer who has worked under him, all while playing an attractive style. Timing is everything, and we've seen manager's do well temporarily, only for the wheels to fall off as soon as a big contract is sent their way. I'm fearful that the same thing could unfold at Old Trafford, and in this case, I'd much rather see Edward Woodward opt for the tried and tested.
This isn't me saying don't enjoy it under Solskjaer, you absolutely should. I'd just approach it with caution. In an ideal world, the Baby Faced Assassin would prove me wrong and help United claw their way to a top-four finish and go on a good run in both the FA Cup and Champions League. If that happens, then he should be given the job for good, but for now, let's just see how this plays out as there is no rush whatsoever.