Why Mesut Ozil needs to learn from Arsene Wenger's mistake
Mesut Ozil must accept Arsene Wenger's departure or he will follow.
Gunners supporters will remember 2018 as a watershed year in Arsenal history. Arsene Wenger's 22-year reign finally ended. Unai Emery replaced him.
The Spaniard delivered a positive impact almost immediately. Reluctant in the transfer market under the Frenchman, new sporting director Sven Mislintat and Emery worked together to change that. Five fresh faces changed the team's approach, adding more balance to the starting XI and depth on the bench. Bernd Leno challenges Petr Cech for the No.1 role. Stephan Lichsteiner provides veteran leadership and an experienced second option at right back. Sokratis adds some muscle to the central defence, Lucas Torreiera and Matteo Guendouzi bite to the central midfield. Emery showed the tactical nous to play Alexandre Lacazette and Pierre-Emerick Aubameyang together, unleashing the beast in both. Suddenly, the Gunners are a physical force.
The one player not caught up in the positive wave is the face of the franchise, Mesut Ozil. In and out of Emery's squad, the German hasn't been his usual self. In 16 appearances, he had four goals and just two assists. Emery began sitting him. An unspecified knee problem now sidelines Ozil indefinitely.
His touch, class and eye for a pass should be at the heart of any attack but his form is degrading. Everyone expected Emery to build his army around the playmaker but the manager hasn't been impressed. What has gone wrong with the player?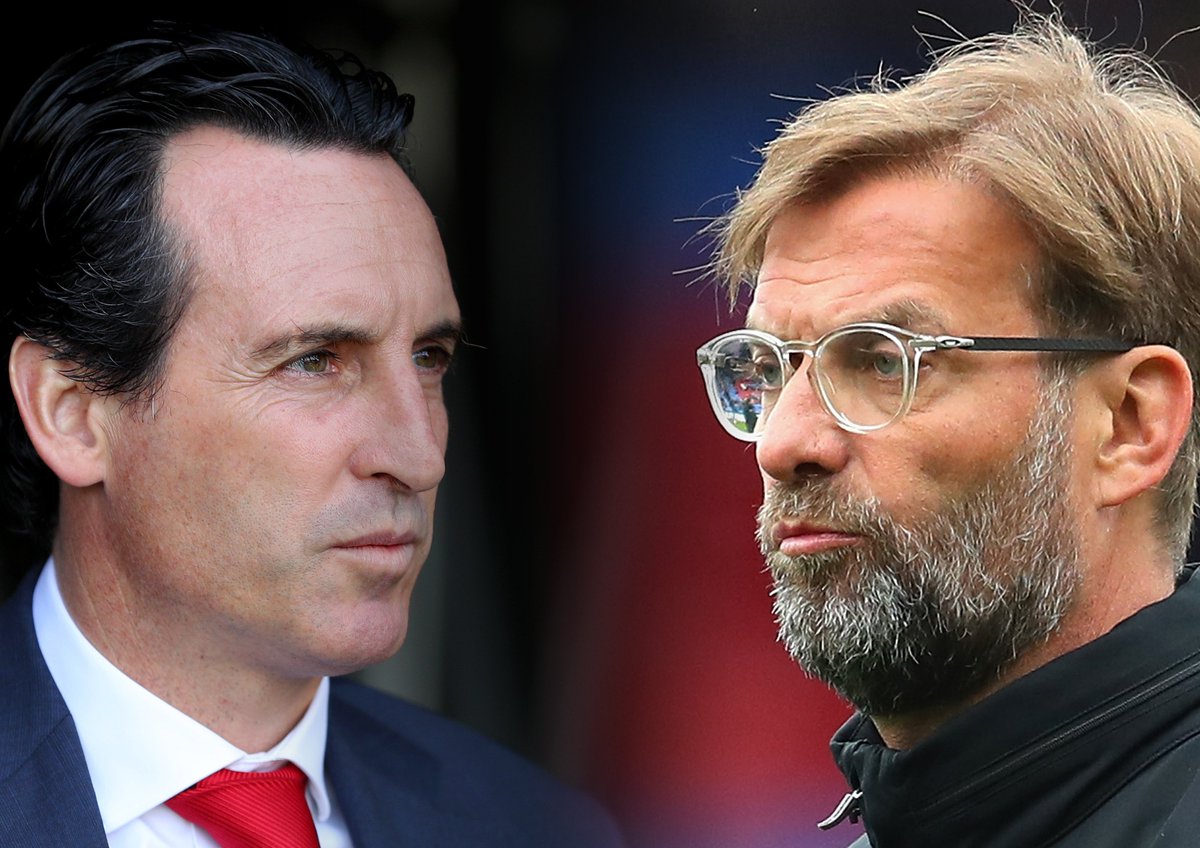 9 - Arsenal have scored more goals from outside the box than any other Premier League side this season (9), while Liverpool are the only team yet to concede such a goal in 2018-19. Horns.
https://t.co/bOly8a6qSX
The saga began with Germany's ouster from the World Cup. Ozil and Emre Can were criticised for taking a photo with controversial Turkish president Recep Erdogan. When he accused die Mannschaft's non-football staff of racism, manager Joachim Loew didn't back him. Instead, he became the scapegoat for the team's failure. He retired from international football. If the episode is interfering with his form, that isn't on Emery or Arsenal.
Perhaps, he is finally showing his age. The 30-year-old was never a fitness freak but time waits for no one. Only Lionel Messi and Cristiano Ronaldo haven't succumbed to its ravages because they are obsessed with their training. Ozil is too laid back.
Emery expects physicality from his players. Mesut can't deliver. Moreover, the tactician is never going to get it from his no.10. One look at the player's physique tells you as much. He rarely throws himself into tackles. His work rate is low. He contributes the least defensively. He has played like that for his entire career. Emery isn't having it.
Ozil's contribution is almost zero when the team loses the ball. At his best, he's an important asset when his team is on the ball. Otherwise, he's a liability.
Emery has done a really great job at the Emirates. Despite Ozil's poor form, the club has recorded 11 wins. They are a strong contender for a top-four spot. The Europa League trophy remains within reach.
Ozil wasn't used in the embarrassing loss to Liverpool. The scenes at Anfield were horrible. They recall Jose Mourinho and Paul Pogba. A different manager may bring out the best in the No.10 but there are key differences in the two situations. First, Emery isn't feuding with everyone in the squad and the media. Second, he's getting results. The team has no reason to sack him. It's Ozil who must adapt or leave.
January presents an opportunity for a fresh start. Many clubs would be interested. If we could have an honest interview with Wenger, he would say his biggest mistake was staying too long at Arsenal's helm. Ozil can't make the same error.