3 stars in the AFCON shop window
It's an open secret how young players leverage major tournaments to secure transfers to clubs around Europe. But the phenomenon is not limited to youngsters. As another massive tournament gets underway in Africa on June 21st, expect a number of old guards to leverage the tournament for juicier transfer deals. The focus here is on Mikel John Obi, Mohamed Elneny and Eric Bailly.
Mikel must lead and win
Mikel faces the monumental task of leading Nigeria to AFCON glory in Egypt. In 2013, he was a key member of the Super Eagles squad that won the tournament in South Africa. Albeit, it has been six years since and Mikel has aged considerably. In fact, the former Chelsea midfielder is 32 and it's fair to say his best years are well behind him.
However, Mikel showed something different during his five-month stint at Middlesbrough. The experienced playmaker drew praise from Championship followers – especially Boro fans. He even got to captain the side, and while scoring a rare goal.
Mikel managed to stay fit as Boro unsuccessfully chased a play-off ticket. With his contract at the Riverside ending on June 30th, the midfielder must impress at the AFCON if he intends to secure a move to the Premier League.
The scrutiny on Mikel will be regarding his fitness, leadership quality and ability to bring it all together to help his country win.
Elneny can ride Salah?
Egypt has a pretty decent team. The Pharaohs have what it takes to go all the way once again at the AFCON. Don't forget, they scarcely lose when the tournament is played in their backyard. They also have Mohamed Salah.
Elneny joined Arsenal in 2016 for £5 million. Three years on, the Egyptian is yet to convince Gunners faithful and critics alike that he's good enough quality. Somehow though, the club thought it wise to offer him a contract extension in March 2018. But that doesn't do Elneny much good now, given he barely features for the Europa League finalists.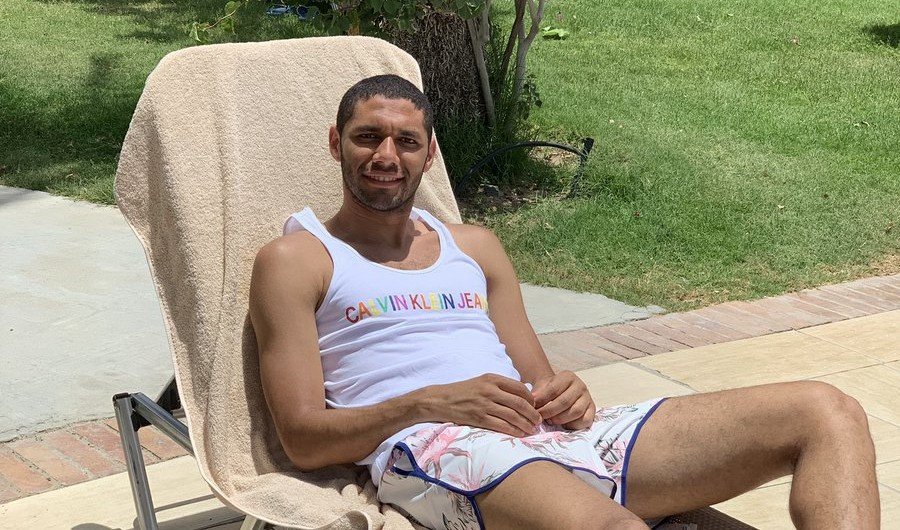 Egypt midfielder Mohamed Elneny has cut off his dreads before the commencement of the 2019 Africa Cup of Nations (Afcon).
https://t.co/5zN0TRMKPg
Elneny managed a miserly eight Premier League appearances in 2018/19; evidence he's fallen to rock bottom in a pecking order involving Matteo Guendouzi and Lucas Torreira. The best way is out. It should happen this summer.
Potential suitors barely saw Elneny last season. But they'll see plenty of him in Egypt when the AFCON kicks off. The 26-year-old must put on a show if he intends on getting offers from top clubs in Europe's big five leagues. He'll get help from Salah who's chasing more silverware after his exploits with Liverpool. Perhaps the new hairdo helps.
Can Bailly compete?
Bailly is an excellent defender. Nevertheless, it seems as if he can barely last 90 minutes in any football contest. Over the last couple of seasons, the Ivorian has managed a pitiable 25 appearances – amounting to just 1,639 minutes of action. Clearly, the centre-half isn't contributing as much as his huge salary suggests.
Left to Ole Gunnar Solskjaer, Bailly will get a chance to continue his career at Old Trafford regardless of what happens at the AFCON. But the 25-year-old must prove he deserves that chance by performing for Egypt. The competition provides Bailly with the opportunity to prove he isn't just a bully who comes off worse in his duels.
Ed Woodward wouldn't mind selling Bailly to a Premier League rival if it funds the signing of someone with lesser fitness problems. Irrespective of Solsklaer's sentiments, Manchester United cannot go into another season with centre-halves who can barely compete.