Why a move to Bayern Munich could be ideal for Ousmane Dembele
Reluctance. That's what FC Barcelona tried to show when Paris Saint-Germain came knocking for Neymar's signature in the summer of 2017. Despite the resistance, there was nothing the Catalans could do but postpone the inevitable, as the 27-year-old eventually moved to the Parc des Princes in a world-record deal worth £200million.
That obviously represented a huge loss for Barcelona. Neymar was viewed as the man to potentially take over the mantle from Lionel Messi when the great man eventually decides to hang up his boots. He was well on course to do exactly that, with some scintillating performances further endearing him to the Blaugrana faithful.
Knowing that they had to act quickly to please their angry fans, the club decided to pull their weight in the transfer market. A then 19-year-old Ousmane Dembele, who was running riot with Borussia Dortmund in the Bundesliga, was identified as the man to fill the void left behind by the Brazilian.
Dembele was lured to the Nou Camp a few weeks after Neymar's departure. He became the most expensive player in Barcelona's rich history, with his transfer commanding a mammoth £105million. Given his huge fee, plenty was expected from the French winger. But, unfortunately, his Barca career (thus far) has provided more questions than answers.
In his first La Liga start, Dembele suffered serious injury, damaging his hamstring in a 2-0 victory over Getafe. That was just the start of the problems for the then-teenager as things would only escalate from there. He was sidelined for two months, forcing the club to postpone their audition for their nine-figure investment.
The attacker returned to the training field right on cue, being drafted into starting line-up that faced Real Sociedad on January 14th, 2018, during a La Liga encounter. However, his nightmare caught up with him again as injury stuck once more. This time, he'd be out of action for a month.
After a stop-start season, Dembele finished the year with just four goals and nine assists to his name.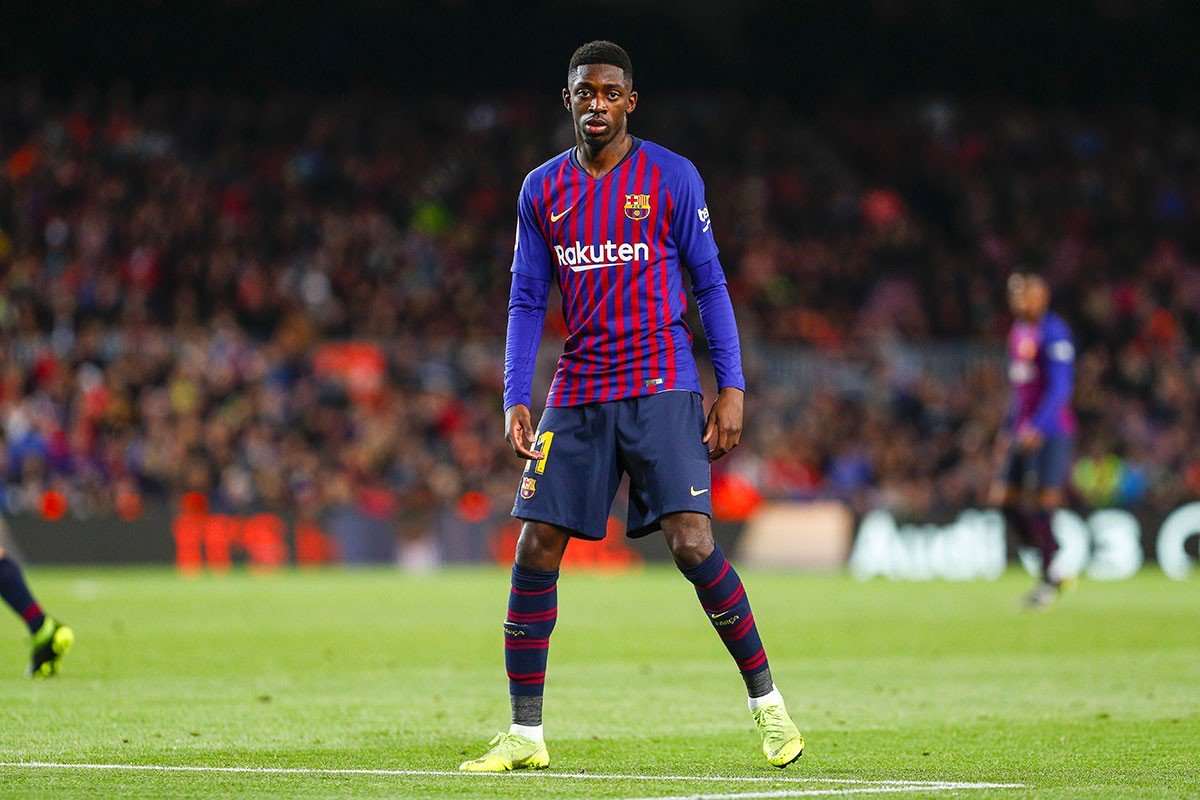 After hitting the ground running by scoring the decisive goal against Sevilla that won Barca the Supercoppa de Espana back in August 2018, it looked as though it was Dembele's time to shine. But, despite showing flashes of his brilliance during the term, the winger finished the season on a low, struggling with disciplinary issues, criticism, and inconsistency.
The talented Frenchman looks unsettled at the moment, and rumours are already linking his future away from Catalonia. Bundesliga giants, Bayern Munich are reportedly working towards his signature this summer. For me, a move to the Allianz Arena would certainly be in Dembele's best interests.
To start with, luck hasn't been on his side with Barcelona. Injuries haven't helped, preventing Dembele from getting a good run in the team and hitting the ground running. If you start life at a new club struggling, it's notoriously difficult to turn things around. Just ask Alexis Sanchez at Manchester United.
Moreover, the Blaugrana are reportedly aiming to re-sign their prodigal son, Neymar, while they're also working on a deal to land Atletico Madrid hitman Antoine Griezmann. If these men arrive, Dembele would only fall further down the pecking order, making it even more difficult for him to make an impact.
Hence, it'd be better for him to leave the Nou Camp and join Bayern Munich to kickstart a new era at the Allianz Arena. The German champions are under restructuring right now, and given Dembele's age and potential, he could be the one to lead the next generation of champions in Bavaria.
The Frenchman would get ample opportunities to play, while the retirements of club legends, Arjen Robben and Frank Ribery present him the opportunity to walk straight into Nico Kovac's team. The fact that he already has experience of the Bundesliga would also be of tremendous help. Borussia Dortmund can attest to his brilliance.
Therefore, this seems the right time to move on and Bayern Munich could be the perfect place to kickstart his career...