Why Paris Saint-Germain needs to hire Jose Mourinho
Background photo: Валерий Дед, CC-BY-SA 3.0
Managers getting snubbed is a popular phenomenon in football. It's endured by even the most decorated of personalities. One gaffer who recently received the cold shoulder is Jose Mourinho.
In the aftermath of Santiago Solari's nightmare at Real Madrid coming to an unceremonious end, Mourinho must've turned attentively to his business line expecting a ring. Sadly, it never did. Florentino Perez had other ideas.
For a guy like Mourinho, the job hunt will certainly end sooner than later. With their endless spending, it's almost inevitable for top European clubs to plunge head-first into a managerial crisis. When that happens, there aren't many coaches with Mourinho's resume still unemployed.
Paris Saint-Germain finds themselves in a dilemma. Do they sack Thomas Tuchel or hand him more time?
Tuchel has barely lasted a year at the helm. But he's done nothing spectacular for the Parisiens. Winning Ligue 1 doesn't count anymore for a manager in his position. Unai Emery won them the league and a Coach of the Year award before learning his two-year contract won't be renewed.
Emery was allowed to run out his contract, so Tuchel would plead for similar. Unfortunately for the German gaffer, there's a highly-rated Portuguese manager reluctantly doing punditry.
Mourinho is desperate to return to management. And he's voiced his intent on managing in Ligue 1. There's only one team in France big enough to accommodate the former Manchester United boss.
Pedigree over nous
Tuchel is a stern disciplinarian. And a good tactician too. Still, you get the feeling he doesn't have what it takes bring PSG the holy grail. Even in their Ligue 1, PSG seemingly withered away after getting bundled out of the Champions League by a half-wit Manchester United side.
Meanwhile, PSG has ever won the Champions League.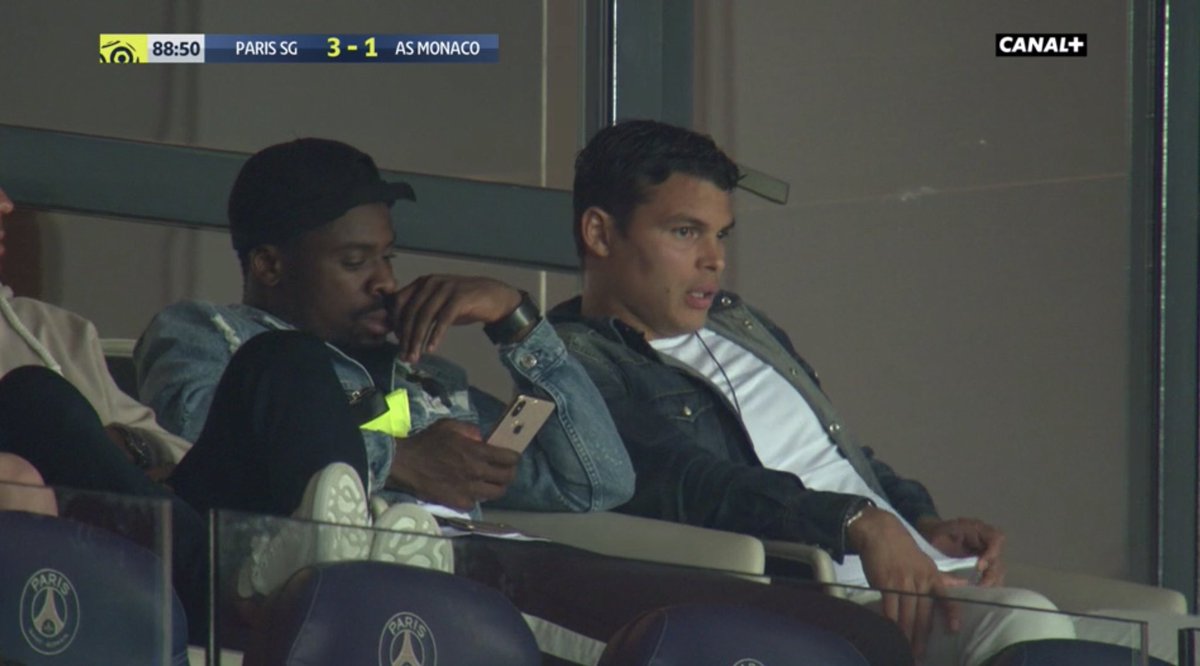 Serge Aurier is in the Parc des Princes stands tonight - somewhat ironic that without really doing anything for Tottenham he has made it further in the Champions' League than the QSI project has mustered so far, on a night that PSG win another domestic title.
https://t.co/L2FQ9D0CHe
The club has spent about €1 billion on players since the much-heralded Qatari takeover. Winning seven of the last eight Ligue 1 Championships, with no European titles to show beams a microscope on the phrase 'local champions'.
Les Rouge et Bleu once hired a manager with immense European experience. They let him go after one full season in charge. You begin to wonder why Carlo Ancelotti wasn't given more time. Since his departure, PSG hasn't bettered his Champions League quarter-final record.
The time has come for Les Parisiens to hire someone in the mode of Ancelotti. Someone with that level of pedigree. Who else is available but Mourinho?
PSG has tried and failed to conquer Europe with managers who boast tactical astuteness with no success stories to tell in competitions like the Champions League.
It's time for a manager who knows how to win in Europe to come in and help PSG.
Ignore the red flags
Mourinho is quite a problematic manager.
His three-year spell at Manchester United ended in hullabaloo and smoke. But he did deliver a European title for the Red Devils. Albeit not the sort PSG seeks.
Mourinho has a volatile personality and a stubbornness that burns him occasionally. He could lose the PSG dressing in his first year. Surely in his third. You can envisage a tense relationship between him and Neymar. As was with Paul Pogba.
PSG has a lot to worry if they choose Mourinho.
But the truth is, Mou knows how to win titles. He understands how to channel resources and motivate players to bring European success. Mourinho is the go-to guy if you're looking for someone to manage and tame a bunch of established stars.
That Mourinho will succeed in France is not a question. The question is, how long will he last? PSG can get what they want from him in two years. No guarantees after.
Another big name that adorns the labour market is Ancelotti, but he's had his chance with the Parisiens.
Mourinho deserves his shot. His resume says he's the best guy to deliver a Champions League title for the crazy rich Qataris.
PSG must ignore all the red flags associated with the man – Jose Mourinho. Manchester United did until they stopped indulging him. Tuchel has to make way.