Should PSG accept Barcelona's latest Neymar offer?
Ask any Barcelona fan about Neymar. You'll hear a series of invectives and the word 'traitor'. Camp Nou fans saw a bright future with their former No.11 but the Brazilian cared only for the present. The fact both club and player seek a reunion makes it look like they were meant for each other. On the other hand, Paris Saint-Germain don't appreciate being used to the tune of €222 million.
Whether the faithful are willing to truly forgive Neymar or not, his contribution is needed. Even the neutrals miss the amazing attacking combination of Lionel Messi, Luiz Suarez and Neymar. Since his departure for Paris, the Catalans giants haven't won the Champions League trophy. In fact, they've suffered two successive defeats despite enjoying a commanding first-leg advantage. AS Roma and Liverpool avenged Barcelona's 6-1 Camp Nou dismantling of PSG. If not for these calamities, the Catalans might not harbour thoughts of recalling the Brazilian.
Neymar discovered the lights of Paris didn't shine for him. Regrets have filled his mind but the years can't be rolled back. If they could, he would never desert Barcelona.
Ambitious, Neymar's amazing talent ranks among the best modern football has to offer. For a player of such quality, the Ballon d'Or is a possibility. He thought he needed to escape to be treated as Messi and Ronaldo's equal. The gap only widened when injuries struck him at every Champions League knockout stage.
Despite his longing to leave and his tussle with fans following the Coupe de France defeat, PSG won't give up on Neymar. Even with Kylian Mbappe taking the fore, manager Thomas Tuchel still feels he's a needed gem. Ruling Europe remains their priority. Les Parisians doubt they can achieve their aim without Neymar. Was fate trying to tell them something with his knocks? Why didn't they listen?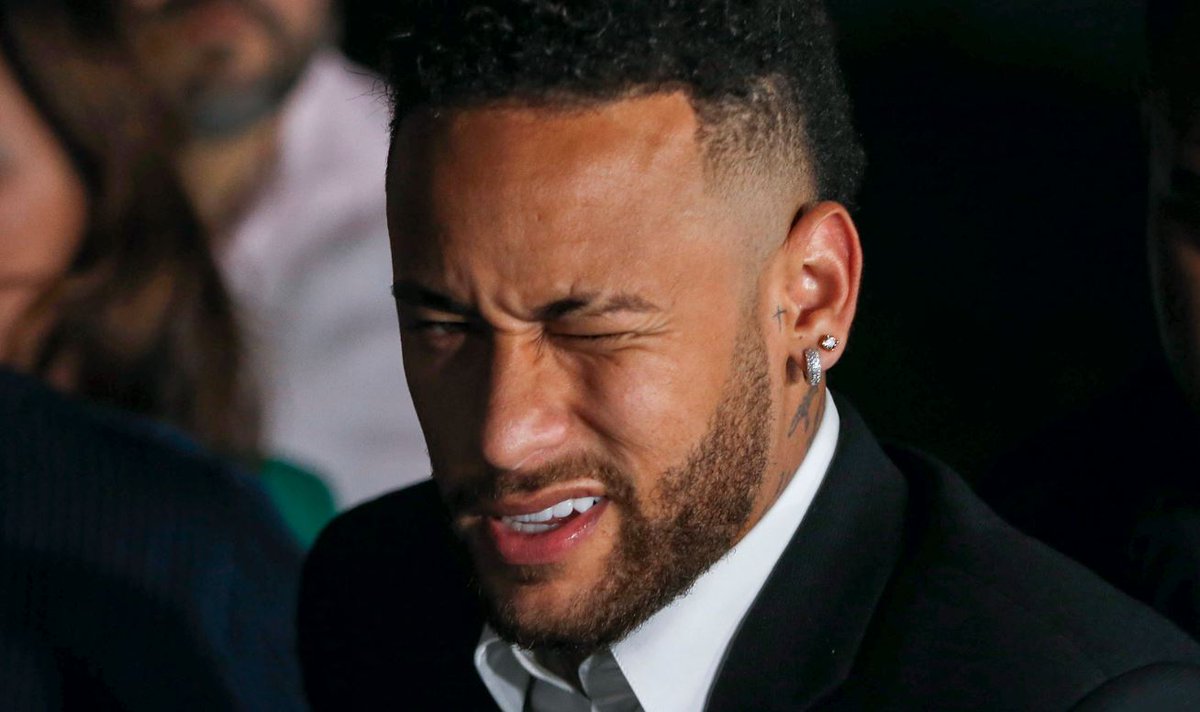 Barcelona's offer may seem like a magic trick but PSG should take it seriously. The Catalans list six players from which the Ligue 1 champions can pick two. In addition, PSG will receive a €90 million rebate on their original purchase. If the half-dozen weren't premium talents, there would be cause for derision. That isn't the case, however. Ousmane Dembele, Ivan Rakitic, Nelson Semedo, Samuel Umtiti, Philippe Coutinho and Malcom are the available players.
Admittedly, there are negatives with each choice. Dembele is immature. Rakitic is ageing. Coutinho lacks presence. Semedo and Malcom are unproven. Umtiti doesn't wait until the Champions League knockout rounds to be injured.
Tuchel had Dembele at Borussia Dortmund and was reluctant to let him go. Will he still feel the same after the problems the youngster has had in Barcelona? If he's distracted there, Paris is not the place for him.
Coutinho should be the first pick. An eye for an eye. A tooth for a tooth. A talented Brazilian for a talented Brazilian. The difference between the two is a level of quality and presentation. The former Liverpool playmaker isn't one to impose himself on games. He facilitates others, makes them better. As such, he has struggled to make any notable impact at a club where star power is the currency. That said, he demonstrated his worth in Brazil's ninth Copa America triumph. He can be a spark at the Parcs des Princes. He won't compete for the spotlight with Mbappe and Edinson Cavani. Instead, he'll continually place them in it.
Selecting Coutinho rules out Rakitic, the other playmaker on the list. Semedo and Malcom's unpolished talent makes them an unnecessary risk when Les Rouge et Bleu are already stacked with talent.
Despite his injury history, that leaves Umtiti as the second pick. Thiago Silva will soon call it a day in Paris. At 34, his best is behind him. The 25-year-old Frenchman can step into his shoes upon his arrival. Alongside Presnel Kimpembe, he can be a homegrown defensive partnership for the foreseeable future.
With their choices made, PSG can use the funds from the transfer to bring in another experienced star. Christian Eriksen is an attacking midfielder with a longer shelf-life than Rakitic. The squad needs to add depth at fullback with Dani Alves gone. Tottenham's Danny Rose is rumoured to be looking for a new challenge. He'd provide a creative spark on the opposite flank.
Whomever they choose, it's clear the PSG board should act. The past three seasons have proven they are more than one player from European glory. This arrangement gives them an opportunity to add depth and quality. They should take it.