Is Real Madrid's midfield perfect as is?
How could Zinedine Zidane ask for more?
Following their Clasico victory, Real Madrid edge Barcelona in La Liga's table by a single point. The Whites look significantly better back in Zinedine Zidane's capable hands. The Frenchman worked hard in the summer and the campaign's early doors. The results are visible.
When Zizou guided Los Blancos to three consecutive Champions League titles, the midfield underpinned all those Cristiano Ronaldo goals. A legendary midfielder himself, the manager again struck the perfect balance in the middle of the park.
Zidane demands workhorses. Casemiro regained his title as Real's most industrious player this season. Considered more cerebral, Toni Kroos nevertheless puts in a shift too.
Casemiro leads La Liga in tackles [76] and interceptions [44], protecting the Primera Division's most resilient rearguard like a Dunkirk bunker. Opponents only made 16 successful landings in the season's first 26 rounds. The 28-year-old understands gamesmanship as well, committing 55 tactical fouls without being sent off. His decision-making is fantastic and he exudes commanding presence on the pitch.
The Brazilian international's attacking instincts are well-honed. His knack for popping up in the right place at the right time produced four goals and four assists in 34 appearances in four competitions. A constant set-piece threat, the Selecao, keeps enough heat-seeking missiles in his arsenal to occasionally launch from long-distance during the run of play to make certain opposing keepers aren't napping.
For his part, Kroos is happier keeping the ball on a string. The German international completes 80 passes per 90 [94%] in La Liga. Acclimated to the deep-lying playmaker role, he is the chief curator of transitions. His job is to receive the ball, control it, recognise teammates' runs and facilitate them.
Attack-oriented teams who play a high defensive line are easier to expose, especially with wingers like Vinicius Junior, Gareth Bale, Eden Hazard and Lucas Vazquez. Penetrating compact low-blocks is trickier. Kroos recycles possession, switching play, bringing the full-backs into play to 1] pound in crosses and 2] induce opposing centre- halves to spread wider in support of their full-backs, thereby opening channels into the box. The World Cup winner's world-class distribution puts him on pace for a double-digit season in assists, with nine already bagged in La Liga, the Copa del Rey and Champions League. The 30-year-old can win games single-handedly from set-pieces or by unexpectedly supporting the attack, as his five goals attest.
In tandem, their contrasting styles each make the other stronger. Opponents can't just focus on them, however, not with Luka Modric or Fede Valverde on the pitch as well. The pair share a hybrid role, playing something between a ten and an eight.
Modric is strictly average since winning the Ballon d'Or. Zizou tends to play him against deeper blocks, exploiting his vision and pinpoint passing. He becomes a second deep-lying playmaker. When the Croatian starts, Real complete more passes and log more possession. His reputation and close control in tight spaces differentiate him from Valverde. There's a hint of better understanding between Modric, Casemiro and Kroos. Their play is seamless. Quick one-twos and layoffs frequently dissect defences.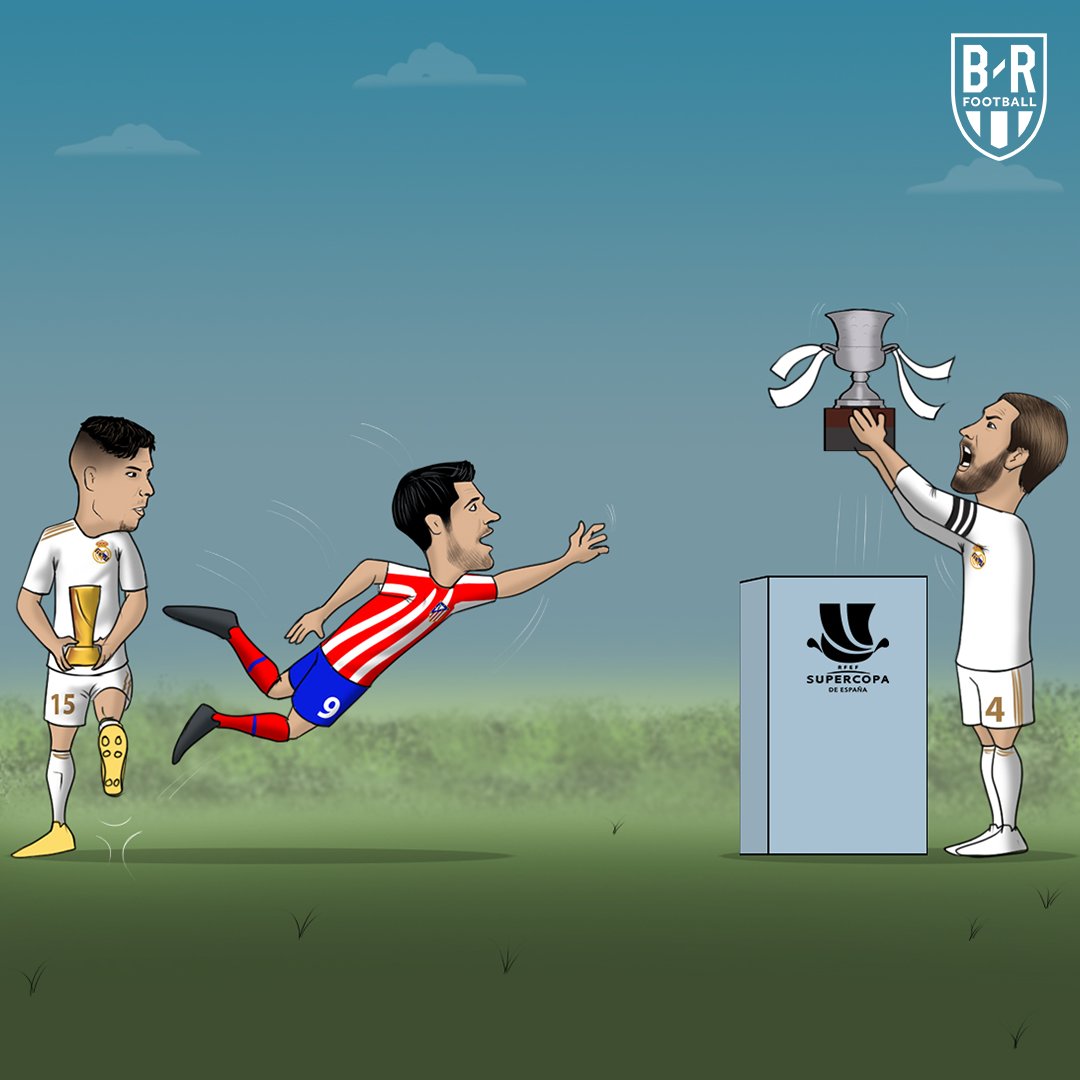 Fede Valverde:
—Last-ditch tactical foul on Morata
—Sent off
—Real Madrid win on penalties
—Won MVP for the Supercopa
👀😂
https://t.co/YvwKG7Sq5h
That said, Valverde better fits Zidane's system. He enhances Real's brilliant counter-pressing and man-marking system. When Valverde starts, Real record more clean sheets as his performance in the Supercopa de Espana final attested. You should expect to see Valverde in important matches. Valverde, Kroos, and Casemiro combine to shield the defence, allow Ferland Mendy or Marcelo to push high from left-back and the forwards to focus more on attack. When they make themselves available, Kroos invariably finds them.
Heavily involved in domestic and continental competition, Zidane must rotate. He'll adopt a more attacking approach with 4-2-4 or 4-2-3-1 formations, calling on Isco and/or James Rodriguez. Flexible tactics make the Merengues more effective and less predictable. It is all part of Zidane's brilliant man-management abilities.
Modric is expected to leave but Dani Ceballos and Martin Odegaard return next season. With the Norwegian's growing influence and masterstroke performance for Real Sociedad in a 3-4 Copa del Rey loss for Real, his place in the roster is all but engraved. He'll provide Zizou with further tactical flexibility, offering another option on the right-wing.
Paul Pogba rumours persist. Reportedly unhappy at Manchester United, Real might obtain him for a very decent fee in this inflated market but they don't need him. He turns 27 next summer. Odegaard brings similar qualities for a longer term. In addition, James and Isco yearn for more minutes. As a focal figure in any XI, Pogba will force Zidane to rethink his system and tactics.
The 17-year-old sensation Eduardo Camavinga is heavily linked to a move to the Spanish capital too. He'd be one for the future, his immediate role confined to Real Castilla B.
Zidane's return is an unqualified success to this point, even if the Merengues can't overturn their deficit to Manchester City in the Champions League. Even so, failure to do so or to win La Liga will set tongues wagging. Regardless, the team is in transition. As such, the squad is visibly improved with the club's former resilience and swagger restored. The title is there to be won. Barcelona deal with injuries and El Clasico proved the one-dimensional Quique Setien no match for Zidane. The season is not over yet but the midfield will play a key role in the capital club's ultimate status.