Why Riyad Mahrez's Manchester City transfer is title-defining
Manchester City's nineteen-point title victory was a huge statement. Their move for Riyad Mahrez proves they're here to stay.
Pep Guardiola's swashbuckling style blew away the competition last season, with the Catalan's ideologies, mantras and styles implemented perfectly. The Premier League race was over before it really began. Spectacular youngsters, including Leroy Sane and Raheem Sterling dazzled down the flanks. Now, they're about to get help from the former PFA Player of the Year winner Mahrez, who adds more firepower to a devastating attack.
The man from Algeria is due to undergo a medical this week, with a fee in the £60million region. For a proven player in the modern-day market, coupled with City's financial muscle. It's an absolute steal.
I'm a big believer in strengthening even when your playing squad is near-perfect. City doesn't only harbour domestic aspirations, they want the European limelight, too. The 27-year-old Mahrez will allow Guardiola to chop-and-change his line-up more frequently, resting key players, while replacing them with world-class footballers in their own right.
This is a move that Mahrez has deserved. The right-winger was never going to be happy after tasting success with The Foxes. Once you've tried it, there's a craving for more. To their credit, Leicester City did well to hang onto him for the following two seasons. Although he did try to force away a move from the King Power in January, the fact that he didn't kick up a fuss following his wish not being granted says an awful lot about the man. He'll slot in seamlessly in a dressing room managed by a coach whose sole objective is to win trophies.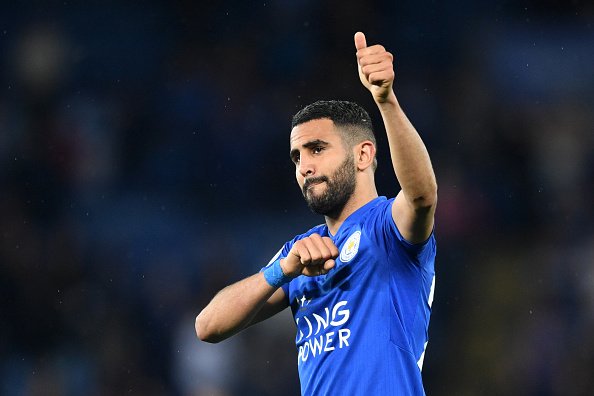 Both Liverpool and Manchester United have strengthened, whether those signings will improve their respective outlooks remain to be seen. Naby Keita, Fabinho and Fred are gifted footballers, that's never been questioned. What we can debate is how long, if at all, it'll take these guys to adapt to the brutal, English game. That's where an already rampant City have taken a 1-0 lead. Mahrez has been there, done it, and won a title.
Don't get me wrong, Jamie Vardy is a fantastic striker, but both Sergio Aguero and Gabriel Jesus are marked upgrades on the England international. During Leicester's sensational title-tilt, Mahrez had Danny Drinkwater to his left. He'll be switching him for the world-class Fernandinho and Kevin de Bruyne. Danny Simpson was fantastic two-years ago, but he's not a patch on the brilliant Kyle Walker. With a huge increase in quality around him on the field, while learning from arguably the best manager in the game today, the only way is up for Mahrez. He's only going to get better.
I've said it before, I'll reiterate it one final time. I'm thrilled for Mahrez, it's no more than he deserves. A fantastic player to watch, who just enjoys kicking a ball around a green field. Watching him tear it up week-in-week-out for the Blue Moon that's rising is going to be a treat.
Personally, I certainly won't be betting against Mahrez turning into the star-man for Guardiola in 2018/19. Perhaps another PFA Player of the Year award could well be on it's way as City romp to back-to-back titles for the first time in their history. It's time for the other nineteen Premier League sides to get worried.