Why Sergio Aguero is still the Premier League's top striker
Kane? Aubameyang? Nah, give me Sergio Aguero every single time.
Background Image Via: Geograph/Bradley Horrocks
Here in England, the football fans are blessed in the regard that they get to witness world-class players week-in-week-out. The Premier League is renowned for its competitiveness, unpredictability and diversity.
Footballers from all over the globe flock to the British Isles to ply their trade as the fans watch on wondering what's going to happen next. It's the fact that anyone can beat anyone on their day that makes it truly compelling viewing.
Down the years, we've seen some elite level strikers banging in the goals. From the legendary Thierry Henry to the current all-time Premier League top scorer, Alan Shearer, then you have Ruud van Nistelrooy and Wayne Rooney. There are greats everywhere you look. Perhaps one player who should be on the same pedestal is Manchester City's Sergio Aguero. Despite Harry Kane's emergence over the last few years, and Pierre-Emerick Aubameyang's insanely good goal contribution-per-minute ratio, I'd still take the Argentine every single time over any of the current crop. To be brutally honest, I don't even think it's close.
When talking about Aguero, where else to start but the 13th May 2012. Manchester City looked like they'd blew their best chance to win their first Premier League crown in close to 50 years. The game was level at 2-2 in injury time, before the now 30-year-old Aguero lashed home to send the Etihad Stadium into absolute raptures. The City #10 has always been the man for the biggest of occasions, and that's exactly why he'd be the first striker on my draft board time-and-time again.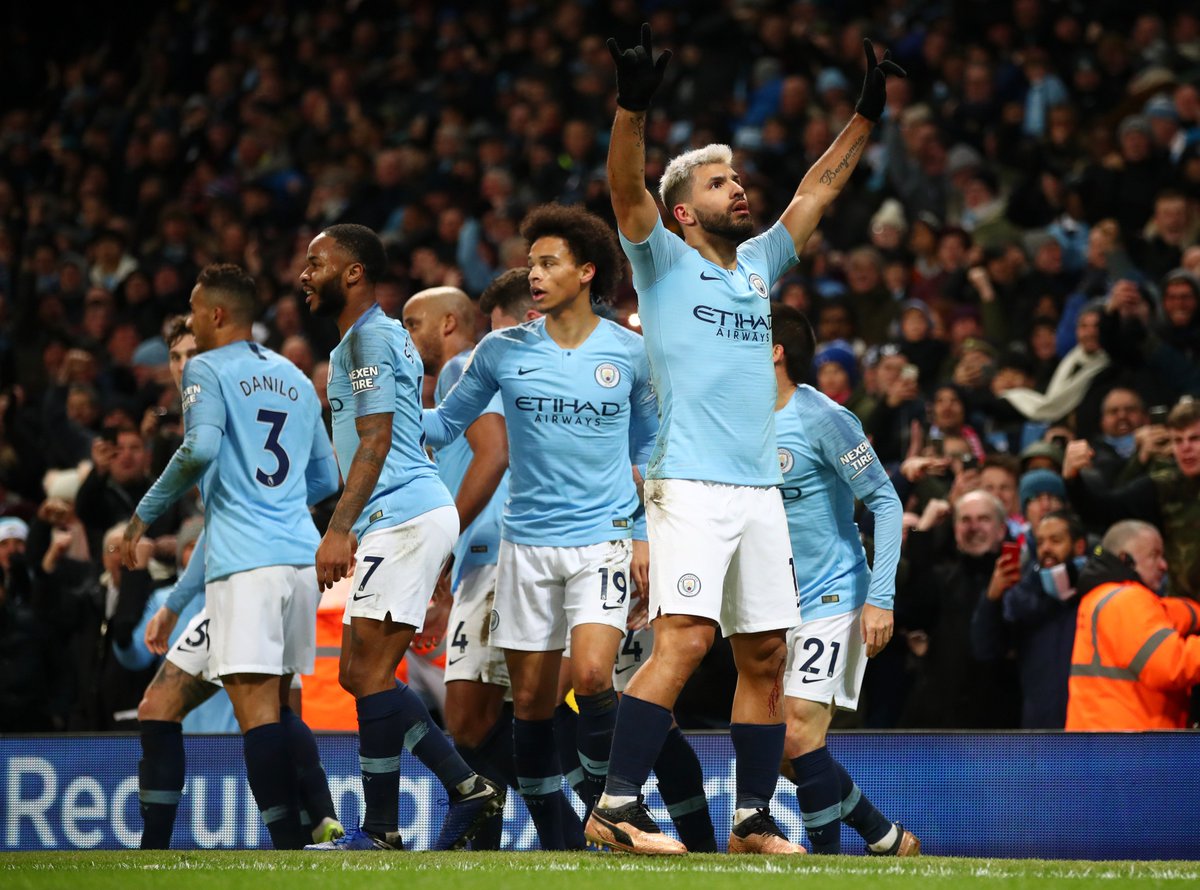 37 - Most goals in Premier League matches between 'big six' clubs since the start of the 2011-12 season:
37 Sergio Aguero
21 Harry Kane
20 Wayne Rooney
18 Robin van Persie
17 Eden Hazard
Phenomenal.
https://t.co/40NcETIG9C
Just look at that stat. Aguero has scored almost double the next-best forward against the big six since 2011/12. Sure, he may have spent more time in the Premier League than all of those guys, but that's just a phenomenal record. Perhaps the game that means the most to Manchester City fans is when they take on Manchester United. In those fixtures, the Argentine is by far and away City's most successful in the Premier League era with nine goals. That's only bettered by Rooney's 11, although the Englishman has been playing in those games for almost a decade longer. That's just insanity.
Once again, the ultimate big-game player turned up when the lights were at their brightest when he put Liverpool to the sword in the huge clash that took place just over a week ago. The chance looked gone, the angle impossible. For most, the better option would have been to float one across goal and hope for someone to run onto it. Not Aguero, he lashed it past a hapless Alisson to get City on their way and drag his team back into a title race.
Perhaps Aguero's only knock is his injury record. At times, he'll be sidelined for long periods of times and that's probably why City haven't won more Premier League titles than they have. Under Pep Guardiola, though, he's improved his game endlessly. The 30-year-old is now working harder than ever before, he does the dirty work for the team when he tracks back, but the impressive goals output still remains.
A true Premier League legend.