Why signing a new right-back needs to be atop Manchester United's wishlist
In the modern-day game, making the pitch wide as possible is more important than ever. Eventual Champions League winners Trent Alexander-Arnold and Andy Robertson have done that to stunning effect all season long. They've set the bar high, others, including their fiercest rivals, must follow suit...
Completely contrastingly just down the M62, Manchester United are in dire straits in terms of their full-backs. An ageing, converted winger, is their regular first-choice right-back. Immediately, that sounds like recipe for disaster. Now I know that Ashley Young isn't the sole problem at Old Trafford at present, but that right-sided 'defender', and I use the term loosely, has gotten worse as the campaign progressed - culminating in fans calling for his metaphorical head this summer.
Typically, United have been linked with practically every name under the sun during this transfer window. One position that seems to pop up more than most, however, is the right-back position. Names aplenty have been rumoured with making a move to the Theatre of Dreams, the likes of Aaron Wan-Bissaka, Kieran Trippier and more recently, Thomas Meunier...
It shouldn't really be a surprise, particularly when you factor in Matteo Darmian's struggles, Antonio Valencia's imminent departure while Diogo Dalot is still learning the tricks of the trade. When you think about it, United haven't had any consistent presence in the right-back slot since the Gary Neville days. I guess the closest thing we've had to the now-Sky Sports pundit is Rafael da Silva, but even the Brazilian fan favourite had his own problems - most notably due to injuries and high-profile errors.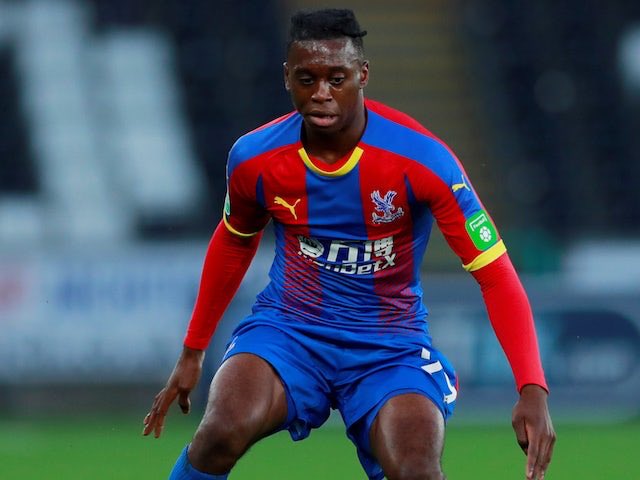 🗣 @
GNev2
on #
mufc
's interest in Aaron Wan-Bissaka:
"He's a massive talent and the club have always signed young, emerging British talent. I don't think that should change and it would seem to me that the club would like to go back down that route."
https://t.co/AAnStt25SL
Wan-Bissaka's name seems to be the one that pops up most frequently. He's still developing, but heavy exposure to Crystal Palace first-team football has seen the 21-year-old come on leaps and bounds. He's arguably been the best defensive right-back in the Premier League this season, although his skill when going forward certainly needs some fine tuning. He'd immediately be a massive upgrade on what United have in that aspect already, mind...
Personally, I feel United will pass up on Wan-Bissaka at this stage. Palace's demands will likely remain too high, with United approaching everything with caution due to being burned when signing the stellar names over the last few years. That's why I see a move for either Meunier or Trippier as the most viable options. Aged 27 and 28 respectively, both come with ample experience in a top European league while remaining considerably cheaper in terms of transfer fee.
The fact that Meunier and Trippier are having issues at their current clubs may turn some people off, but I'm a glass half full kinda' guy, both are good players who need a move to get the confidence flowing again. Meunier is tall, positionally excellent, tough in the tackle, quick and versatile. Anyone who hasn't been living under a rock will remember just how great Trippier was during the World Cup twelve months ago. Football fans are fickle, we all have short memories when we want to. It's easy to forget just how exceptional he was, and perhaps a move back home to Manchester would be the perfect tonic to kick-start his career.
Simply put, I don't think Solskjaer can fail when it comes to signing a right-back this summer. Whoever he signs cannot do any worse than the current right-back options at United so in that regard it seems like a no-brainer. If I had my choice, I'd go for Meunier. Get a few good years out of him while Dalot continues to mature and grow, with the Portuguese ready to take over the mantle in the not too distant future. It's a win-win, right...?