Why the FA's transfer window dilly-dallying highlights underlying problems
English football clubs are now back on a level-playing field, again...
Background Image Via: Wikimedia Commons/Eng66.
Association football is a game of small margins, particularly at the highest level. Competing on an even keel is detrimental to success in the long-term, which is why many were left scratching their heads when the Football Association decided to bring their transfer window forward...
In September 2017, Premier League sides decided to close their transfer period before a competitive ball was kicked. The first reactionary thought is that this makes sense. However, when you realise clubs across Europe have an extra fortnight to operate, including buying from English teams, the panic immediately begins to set in.
Fast-forward a few years and a couple of summer transfer windows, the FA have atoned for their error, moving the deadline back in line with Spain, Germany et al. After failing to convince the other major footballing bodies that deals shouldn't be completed after the campaign had already begun, the powers-that-be in England were simply left with no choice but the right one...
You see, it just infuriates me endlessly. Fans up and down the country knew this was a bad idea waiting to happen. First and foremost, why on earth was this left to the club's to decide, then pushed through so quickly despite the vote being far from unanimous. Heck, even Manchester United's Edward Woodward thought this was a bad idea and we all know he loves to penny-pinch.
I just don't fathom what Richard Scudamore was trying to achieve here. He purposely placed his clubs at a major disadvantage and after a two-year experiment that shouldn't have happened in the first place, he's quietly tried to act as if nothing had happened and stepped back into line.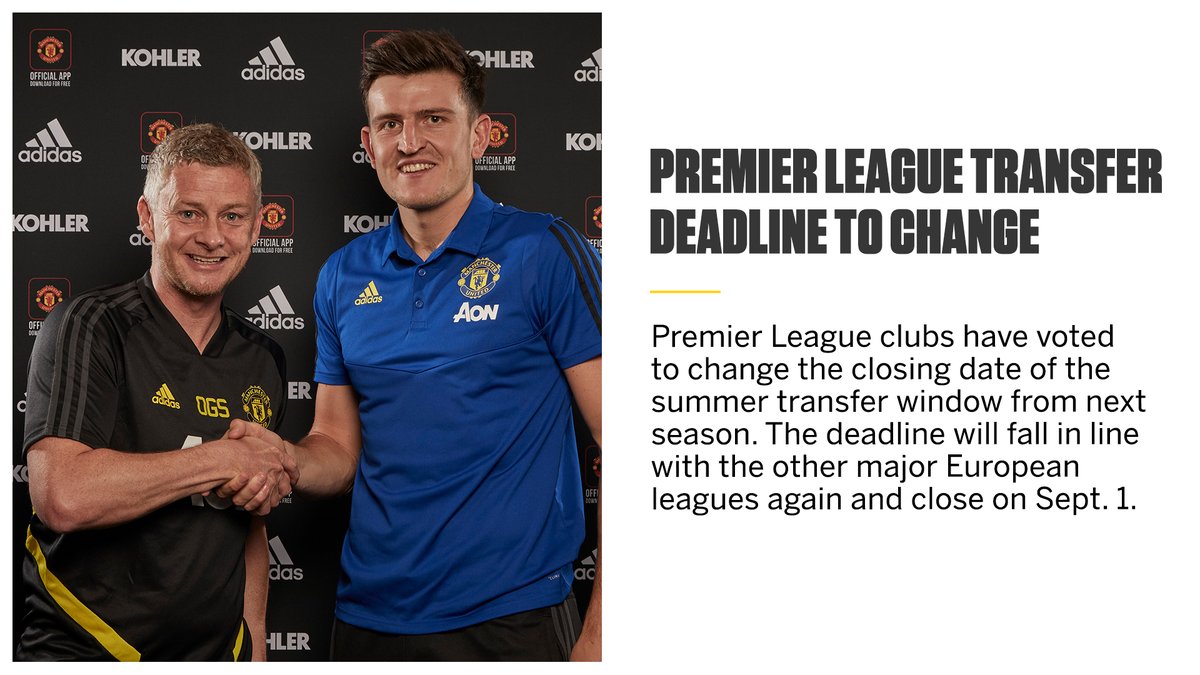 Premier League clubs have voted to change the closing date of the summer transfer window back to September 1st.
https://t.co/OMvlpimwXT
The only way this works is if every single transfer window agreed to close at the same time. That was never going to happen and the FA tried to be the fancy trendsetters that comes with the territory of being 'The Home of Football'. Sometimes, it's about making the smart business decision rather than thinking too far outside the box.
Eventually, we have to give Scudamore and the Premier League sides some credit for reversing their decision and somewhat ironically, the Premier League have made up three of the last four Champions League finalists. That said, I'm more of a glass-half-full kinda' guy. Oh, what could have been, eh?
You look at the whole controversy with how appalling VAR has been in this country in comparison to others, the poor state in which grassroots football finds itself in and now add this into the mix, it all comes back to the people in charge. Simply put, from top to bottom they need to do better. This should never have happened, while clubs like Bury shouldn't be allowed to fold in the manner that it did. The FA need to show some responsibility, employ the right people and start leading the way once again.
I guess we have to take some solace in the fact that the FA ultimately saw sense and made the correct choice, but that doesn't take away from the fact that those decision-makers are still in place. Would you be surprised if another poor piece of judgement takes place in the not too distant future? Because I know I wouldn't.