Why the World Cup is strangling the ICC
The World Cup was a blast. Every nation gave it their all, most in a more positive manner than we've seen in recent tournaments. While France was celebrating its triumph on July 15th, most clubs in western Europe had already opened their 2018/19 training camps. A few were even involved in early qualifying rounds for the Europa and Champions Leagues. Eighteen top clubs were committed to the International Champions Cup. A competition in the loosest term, the ICC comprises 27 friendlies in which clubs trot out young players for a look and veterans to ease them into match fitness with the trophy on offer primarily intended to give some suits a photo-op.
Here are the participants.
| | | | |
| --- | --- | --- | --- |
| England | Italy | Spain | Germany |
| Arsenal | Internazionale | Atletico Madrid | Bayern Munich |
| Chelsea | Juventus | Barcelona | Borussia Dortmund |
| Liverpool | Milan | Real Madrid | |
| Manchester City | Roma | | France |
| Manchester United | | Portugal | Olympique Lyonnais |
| Tottenham Hotspur | | Benfica | Paris Saint-Germain |


The tournament spans the globe. Fifteen venues will be used in the United States, another seven across Europe, and two matches will take place in the National Stadium in Kallang, Singapore. Every team will play three matches. The team captain whose club has the best record poses with the suits. Call it a massive group stage or a mini-season, the purpose of the tournament is to charge exorbitant ticket prices so that fans who live far from their favourite clubs can catch a rare glimpse of their favourite stars while lining the pockets of promoters and said clubs.
Only, this year the World Cup has ruled out most of the top stars. Supporters will still pay through the nose to attend but will only see youth stars on the rise and veteran squad players like Rafinha and Lassana Diarra. Imagine winning a lunch with Heidi Klum in a hundred-quid raffle, then being informed at the last minute she's unavailable and has been replaced with Hilda Klumpf. Congratulations, you're at the International Champions Cup.
Three matches have been played already.
Some fellas in Borussia Dortmund kits beat a few lads in Manchester City gear on Mario Gotze's penalty just before the half-hour.
To be fair, Gotze had Sebastian Rode and Christian Pulisic with him in the midfield. Nuri Sahin and Jadon Sancho came off the bench, too, but Marco Reus, Andre 'Don't Call Me' Schurrle and new loanee Achraf Hakimi played no part.
The only names you'd recognise in City's starting XI would be Claudio Bravo and Riyad Mahrez. Oh, and Phil Foden if you watched the Citizens last summer. Leroy Sane, Joe Hart, if you can believe it, and Patrick Roberts made cameos. Pep Guardiola didn't have David Silva, Sergio Aguero, Gabriel Jesus, Raheem Sterling, Kevin de Bruyne, Kyle Walker, Vincent Kompany, John Stones, Fabian Delph, Nicolas Otamendi, Benjamin Mendy, Vincent Kompany or Ederson Moraes. Other than Sane, that's the Catalan's 2018/19 starting XI and all three substitutes for most matches. City fans who come to the game wearing kits would get at least some value if they were allowed to play a few minutes themselves.
Bayern Munich was able to field more star power in their 3-1 victory over Paris Saint-Germain. Die Roten's most unrecognisable face may have been new boss Niko Kovac. Arjen Robben, Franck Ribery and Sandro Wagner formed the frontline. Rafinha[!], Juan Bernat and Sven Ulreich fell in behind. Javi Martinez and Renato "Free at last, free at last, Thank God Almighty I'm free at last" Sanches both scored. Serge Gnabry, David Alaba and Kingsley Coman were among the substitutes. Robert Lewandowski was conspicuously absent, although he had just done in Russia what he usually does at the Allianz Arena. That is to say, he threw his Poland teammates under the bus after a disappointing end to the tournament, then graciously decided not to retire from international competition. Sit down, Mesut Ozil, your turn is coming.
American sensation Timothy Weah took full advantage of Neymar, Kylian Mbappe and Edinson Cavani's absence to score Les Rouge et Bleu's only goal. The 18-year-old had Gigi Buffon, Lassana Diarra[!], a sulking Adrien Rabiot and the stuntmen from the first Taken film backing his play.
On Sunday, Dortmund played their second match, defeating Liverpool 3-1. Jurgen Klopp kept Loris Karius in the shop window and sent out a decent side even without Mo Salah, Roberto Firmino, Sadio Mane, Jordan Henderson, Trent Alexander-Arnold and Dejan Lovren. The world's second-best defender, Virgil van Dijk, stepped in for his Croatian patron, scoring the Reds' lone tally. Joel Matip, Nathaniel Clyne, Andrew Robertson, Adam Llalana, Fabinho and Divock Origi also started. So did RES Camacho. Without googling, I'm guessing the initials stand for Ready Every Saturday. Klopp threw Ben Woodburn, Dominic Solanke, Alberto Moreno, Ragnar Klavan, Daniel Sturridge, Joe Gomez, Naby Keita and James Milner into the fray but couldn't produce a result.
New BVB boss Lucien Favre had to like the two goals from Pulisic, who came off the bench in the second half. Sahin started but Reus remained a spectator. Andre Schurrle was absent altogether, giving Fulham supporters hope the former Chelsea player may be returning to London.
While some clubs have top-flight stars available, there is little in the way of world class talent at this ICC. Juventus won't have Cristiano Ronaldo for their portion of the competition. Arsenal will be without Mesut Ozil. Some consider that a good thing, others a bigoted double standard.
Personally, I appreciated Dimitar Berbatov when he was at United and think Anthony Martial has been wronged under Jose Mourinho but I've seen more fight in the Frenchman than the German and their respective numbers bear that out. Ozil contributed to a goal once every 155 minutes for Arsenal whereas Martial did so every 117 minutes.
Mauricio Pochettino must do without most of his starting XI. Barcelona, too.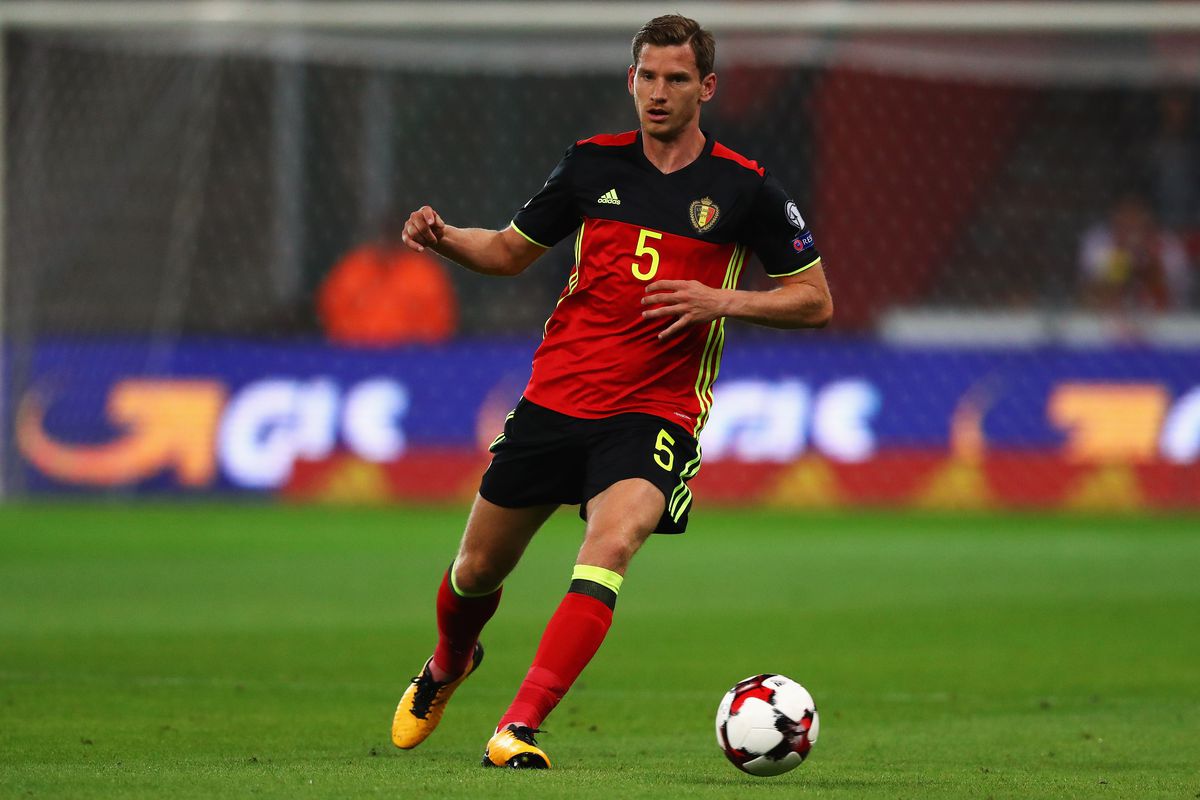 Minutes played by players from clubs in the top 6 at the #
WorldCup
Tottenham – 5,202 (12 players)
Manchester City – 4,918 (15 players)
Manchester United – 4,249 (11 players)
Chelsea – 4,231 (12 players)
Liverpool – 2,267 (7 players)
Arsenal – 1,645 (7 players)
#COYS #
THFC
https://t.co/oHiM3DI0mH
When Real Madrid and Manchester United square off in Miami on 31 July, the lineups will be unfamiliar.
Julen Lopetegui still won't be coaching Sergio Ramos, Dani Carvajal, Nacho, Lucas Vazquez, Marco Asensio and Isco. Further hampering his transition, Luka Modric, Casemiro, Keylor Navas, Mateo Kovacic, Toni Kroos, Marcelo and Raphael Varane will also be indisposed.
Jose Mourinho won't be able to call upon Paul Pogba, Romelu Lukaku, Ashley Young, Marcus Rashford, Jesse Lingard, David de Gea, Nemanja Matic or Fred. Tahith Chong is turning heads on United's tour, but he isn't worth $235 field level seats all by himself, not even the $45 ones in the nosebleeds. Alexis Sanchez has cleared up his visa issues to join the club stateside, but his goal contribution rate [1:163'] last season was even worse than Ozil's despite that prodigious work rate. Thanks, but no thanks. I'll stay home. On the other hand, it would be the height of political comedy and not beyond ICE agents to show up, separate the Chilean from his dogs, interrogate the canines without representation, and deport their owner.
On its face, the ICC is a nice way to reach out to fans in far-off places. That said, it offers no value for the ridiculous prices attached to tickets in World Cup years. Its promoters would engender more goodwill and future business by advertising cut rates when its product is severely diluted by FIFA's marquee event.