Why Tottenham Hotspur should be FA Cup favourites
Tottenham Hotspur overcame League One Rochdale in emphatic fashion at an extremely snowy Wembley Stadium on Wednesday evening. Mauricio Pochettino's men ran out 6-1 winners, with an excellent hat-trick coming from Fernando Llorente.
Alright, this may be the second time that a lower division side has taken Spurs to a replay, but as the old saying goes, 'you've got to be in it to win it'. It doesn't matter how you get there, just that you're name is still in the hat. We're now at the quarter-final stage in the 2017/18 FA Cup, and here is why The Lilywhites should be viewed as the favourites.
The Wembley factor
Chairman Daniel Levy played an absolute blinder when he persuaded the FA to let Spurs use Wembley as their stadium for a season. The advantage playing their home games at the national stadium simply cannot be understated. Don't forget that both the semi-final and final is now played under the iconic arch, giving Pochettino's men a tactical and psychological edge.
The players will know the pitch like the back of their hand, whereas their opponents won't (whoever that may be). They'll also be going through the same pre-match routine that they've become accustomed to throughout the season. It won't feel like an FA Cup final for them, instead, it'll be the same-old scenario that's playing out. Yes, there may not be as many supporters decked out in all-white, but they will hold a clear edge that they simply have to take advantage of.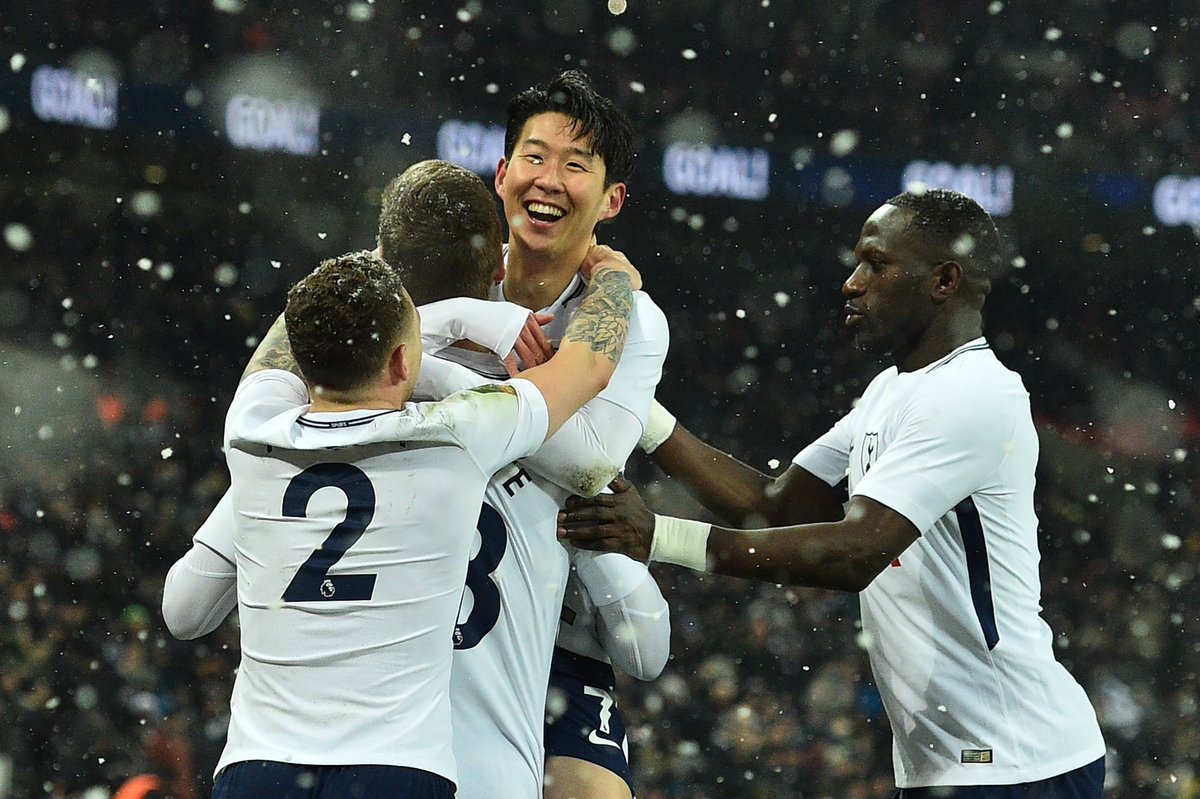 Deep playing squad
I don't think it's a push to suggest that Spurs' playing squad is probably only bettered by Manchester City's when it comes to depth. That's down to both the gaffer and owner, who've bought wisely, providing multiple options in pretty much every position on the field.
For example, if Christian Eriksen goes down, Pochettino can call upon Dele Alli, or if Son Heung-Min is struggling, they can throw on newly-acquired Lucas Moura. In the modern-day game, having a deep squad is absolutely vital when it comes to success, particularly while you're competing on multiple fronts.
When you've got Harry Kane, you've got a chance
Whatever the scenario or situation, Harry Kane is always good for a goal or two. The England international is arguably the best out-and-out centre-forward in world football at the moment, and he truly has it all. The 24-year-old can carve out an opening himself, he has the ability to hold up the ball and take the pressure off his defenders, while also being excellent at bringing others into play.
Kane is a big-game player who's desperate to deliver silverware for his beloved Tottenham Hotspur. This is a player who's scored 35 goals this term. We're in February...
This provides Spurs, namely Pochettino, with a huge opportunity at getting that all-important first trophy under their belts. Players like the aforementioned Kane won't stick around forever if he isn't winning major honours, heck, why should he? The Lilywhites probably won't get a greater chance at major success than this, and it's one they have to grasp with both hands.