Why Wolves deserve credit for their incredible rise to fame
This time twelve months ago, Wolverhampton Wanderers were racing to the Championship finishing line at a canter. Nuno Espirito Santo's men were comfortably first past the post. It was to be expected after acquiring top-class players like Ruben Neves and Diogo Jota.
Although the Midlands outfit were expected to comfortably maintain their Premier League status after almost a decade away from the top-flight, nobody expecting Wolves to perform this well.
The Wanderers are currently 'the best of the rest' sitting in seventh place only behind the Premier League's big boys. For a club fanbase that were travelling to games like Barnsley and Burton away less than a year ago, their loyal supporters must be in absolute dreamland. It's not just their league exploits that have been impressive, just ask Manchester United how tough a trip to Molineux is. The Red Devils aren't the only ones to have struggled on that ground this season, either...
Many will point to the fact that they've spent big. Wolves naysayers will blame them for ruining football for throwing money at players, but to be brutally honest, that's the modern-day game in a nutshell. Plus, digging deep into your pockets doesn't guarantee success. Fulham tried similar, they feel like a certainty to get relegated come the season's end.
It all starts at the top. Their owners, Fosun International, took a risk when buying Wolves for a reported £45million. That was just a few years ago, you can bet they've more than doubled the club's worth already. From their standpoint, it's already looking like a solid business investment.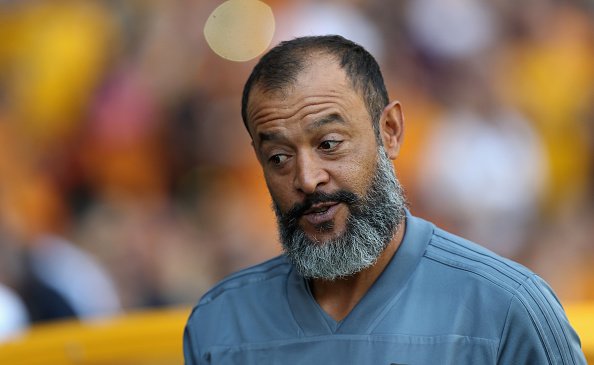 Wolves under Nuno Espirito Santo:
Championship winners with 99 points
Currently 7th in the Premier League with the 5th best defensive record.
FA Cup semi-finalists for the first time in 21 years
What a job 👏
#WWFC #
WOLMUN
#
FACup
https://t.co/ITAkKm1TO5
Signing a manager with ambition was top on Wolves' list of priorities. Espirito Santo has more than met would've been expected from him. The Portuguese is a likeable bloke who's obviously extremely persuasive. Getting several of his compatriots to make the move to Wolves, some when they were a Championship side, wouldn't have been easy. Sure, the money helps, but you can bet your bottom dollar the 45-year-old manager played a big part.
Then you look at the players. Neves is the first one that springs to mind. It was his bold decision that led to others following suit. You think about the Rui Patricio signing, too. He's a world-class, well-known goalie, luring him to Molineux takes some doing. Next, we have my personal favourite, Raul Jimenez. The Mexican striker initially joined on loan from SL Benfica. I'd be shocked if Wolves didn't pay the reported £25million fee to sign the 27-year-old permanently.
All-in-all, from top to bottom, this is a club with real class. They're not just throwing money around left, right and centre. They have a plan, a strategy, an end goal. They're proving that it's not just about money, although it obviously helps.
Wolves have gone about it in the right way. They're slowly building towards the future, the 'We're Wolverhampton, we're on our way back' chant still rings true. This is a club who are dreaming big, the next Manchester City if you will. And you know what, their Chinese owners, Portuguese manager, tight-knit dressing room and brilliant supporters deserve every ounce of credit.