Brendan Rodgers bringing the best out of Wilfred Ndidi
Ndidi is flourishing under Rodgers' free-flowing style
It's not often a player gets all the plaudits without registering a goal or assist in a game. Wilfred Ndidi unconsciously dragged the spotlight with another solid performance for Leicester City in Saturday's well-deserved 2-0 victory over Bournemouth. The Nigerian's influence totally boosted by Brendan Rodgers.
When Rodgers landed the East Midlands job in February, a radical change was anticipated. Although Claude Puel ground some important results, the manner it came in appalled. The football was dour, trite and unpleasing. While his fragile relationship with players left a lot to be desired.
The animosity centred on his methods. Puel underutilised his extremely gifted squad. Due to his defensive approach, Ndidi was not more than a water carrier who seemed uninterested in anything else than dive into tackles.
From Wales to Scotland via England, Rodgers fancied dynamic midfielders. While not ignoring the basic defensive duties, they must have other tricks up their sleeves. Keep the ball well, control the game, dictate play and of course, tackle and win the ball. Steven Gerrard embodied this philosophy.
Ordinarily attacking-minded, the Northern Irishman transformed Gerrard into a dictator, holding the ball while sitting deepest of his midfield-three. Nir Bitton was that enforcer in his early Celtic days. Scott Brown took over the baton and passed it to Callum McGregor.
Rodgers joined to correct these anomalies. Jackpot. The Foxes picked up three successive victories against Bournemouth. Unlike the Puel's days, the maximum points came with unusual, attractive football. The players are back to the groove. None is benefitting as much as Ndidi.
The Nigerian is flourishing in a stripped-back role. By doing less in the ordinary eyes, he is actually covering more grounds. Ndidi produced a monstrous display against the Cherries, racking up a season-best 16 ball recoveries (11 tackles and five interceptions).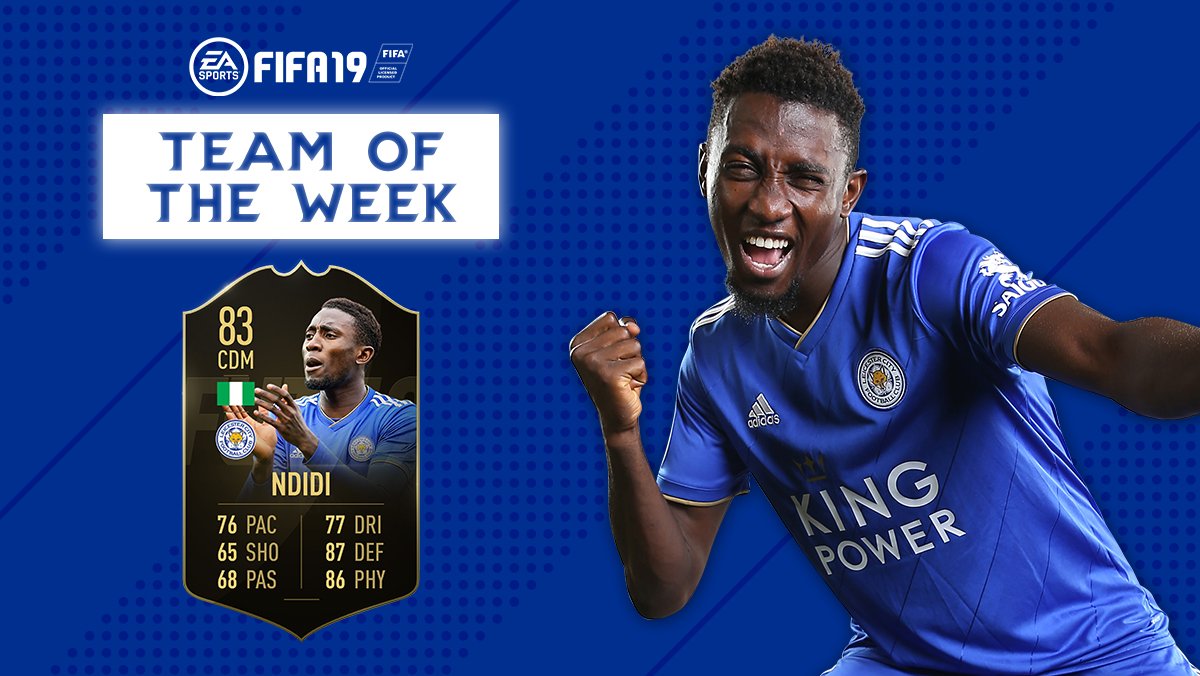 Midway through the second half, he halted two promising Bournemouth breakaways in the space of 30 seconds, quite rightly earning an enthusiastic round of applause.
Ndidi was simple. He did the fundamental water-bottle carrying role, adding a bit of glamour. His resilience frustrated the visitors, unable to crack the defence.
The start of the upturn can perhaps be pinpointed at Youri Tielemans' introduction. While Ndidi does the dirty job, Tielemans spends his time tidying routes to goal for Jamie Vardy. This wasn't the case with Papy Mendy, who is very similar in style.
With the Frenchman, there were more defensive duties for Ndidi. The Nigerian no longer has to wonder if Mendy will mop up any given attack. With no support, Ndidi grasps he is the only man to break up play, so he just gets on with it.
Ndidi isn't great at passing. Even with Rodgers' magic, he still doesn't attempt defence slicing through balls. However, with Tielemans on ground, rather than be lumbered with the pressure of finding Vardy or James Maddison, he pops the ball off to the Belgian and let him do the rest. The 21-year-old has three assists to his name already.
The Bournemouth rendition pretty sums up Ndidi's upturn in fortune under Rodgers. With 120, he racks top for tackles and among an elite group with nearly 70 interceptions. The Super Eagle doesn't just dive into legs for the fun of it. It is well timed and effective. His 77 per cent successful take-ons also ranks as one of the division's best. Rodgers is like a proud father.
"He (Ndidi) covers the ground, his anticipation of where the ball is going and how he reads it and the number of counter-attacks he stopped today...a lot of what Bournemouth have done these last few years because you know the strengths of their team. We didn't concede many counters and that was down to his tactical discipline with the two centre-halves and with the full backs behind. So he's a fantastic player and he's only going to get better."