Can Sanchez, Vidal hustle another Copa America for Chile?
Alexis Sanchez has a chance to revive his career at Copa America
Background image: Gobierno de Chile, CC BY-2.0
Chile stunned South America by winning back-to-back Copa Americas over Argentina in 2015 and 16, keeping Lionel Messi off the scoresheet for four hours in the process. While Alexis Sanchez and Arturo Vidal are world-class in their own right, La Roja faced down a team with the ultimate star power. It doesn't get bigger than having to face a five-time Ballon d'Or award winner, and arguably the best player the world has ever witnessed. But even without Messi, La Albiceleste parades a World XI every time out.
Gonzalo Higuain recently retired from the national team, but with Sergio Aguero in the form of his life, the former Napoli starman won't be missed. In fact, Inter Milan's Mauro Icardi still can't get into the team. Paulo Dybala finds it difficult to garner minutes. These are players who can walk right into the starting line up of most other national teams. For all that, the Argentines underachieve.
Thanks to Chile's heroics in the last two editions, Reinaldo Rueda has every reason to believe he can replicate Jorge Sampaoli's success. The biggest obstacle to repeating the feat though that age has caught up with his key players.
Rueda named national heroes like Gary Medel (31), Charles Aranguiz (30), Jean Beausejour (35), Gonzalo Jara (33), Mauricio Isla (30), Vidal (32) and Sanchez (30), in the squad. Team captain Claudio Bravo would have also been called up if he wasn't injured. Only 35-year-old playmaker Jorge Valdivia was left out. Experience plays a huge role in football but form and youthfulness can also be valuable assets. It's difficult to see this team continuing to win the battles of attrition that delivered their two South American crowns.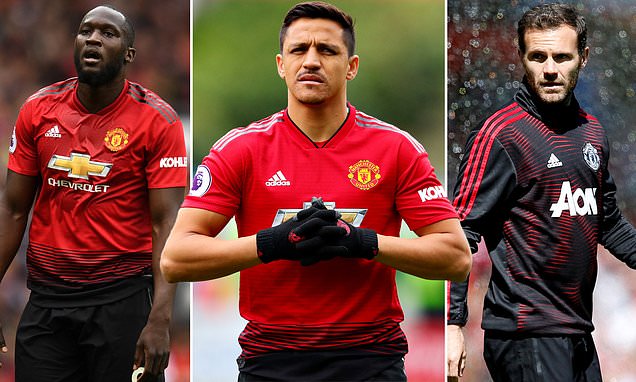 Chile's talisman, Manchester United star Alexis Sanchez has been hopelessly out of form in the last year. After making a much-publicised move to Old Trafford, the former Arsenal man has been a shadow of the one who turned heads in North London. At the moment, he is subject to speculation concerning his future. Media outlets are rumouring he's been offered to various Serie A clubs to ease United's burden with regard to his massive wages.
On the other hand, Arturo Vidal saw his minutes for Barcelona increase steadily in his debut campaign with the Blaugrana. The former Juventus and Bayern man won his ninth domestic title on the trot but suffered disappointments in the Champions League and Copa del Rey. Now the challenge is to rediscover the form that made him a stone wall that attacks like Brazil, Colombia and Argentina broke upon.
That is unlikely to happen with Brazil and Argentina both hungry for success. While it's become habit for Messi to disappear in the biggest moments for club and country, it's last chance saloon. To cement his GOAT legacy, he needs a major trophy in national colours. Meanwhile, Brazil is through messing around. Tite is so serious about restoring the side to its former glory, he stopped pampering playboy star Neymar, transferring the captaincy to grizzled veteran Dani Alves.
Vidal's outing in the competition will do little to affect his future in Spain. But for Sanchez, a successful tournament could serve as the much-needed boost to resurrect a career on life-support. Desperation can drive people to greatness. It can also break them. Which will it be for Alexis and La Roja?