Can Borussia Dortmund move revive Emre Can?
The former Liverpool midfielder must wake up from his Bianconeri nightmare.
Recently, Serie A began attracting top European stars again. If the trend didn't begin when Juventus signed Cristiano Ronaldo, it certainly ramped up afterward. Internazionale now makes the headlines signing Romelu Lukaku and Diego Godin in the summer then Christian Eriksen, Ashley Young and Victor Moses in January. AC Milan responded by bringing Zlatan Ibrahimovic back to San Siro.
When the door of opportunity opens for a player, however, it often closes on another. Thus, German international Emre Can found himself departing the Juventus Stadium for a move to Borussia Dortmund.
The defensive midfielder boosted his career by leaving Bayer Leverkusen for Liverpool in 2014. He bagged 14 goals and 12 assists for the Reds in 167 appearances across all competitions during his four-year spell at Anfield. Following the 3-1 defeat to Real Madrid in the 2017/2018 Champions League final, Can decided to call time on his stint at Merseyside, joining Juventus as a free agent in 2018.
Rather than a step forward, the move halted all progress in the 26-year-old's career. Following a promising start under Massimiliano Allegri, during which he contributed four goals and an assist in 29 appearances, Can hit a brick wall when Maurizio Sarri arrived.
At Chelsea, Sarri immediately ruled out Danny Drinkwater. In Turin, he did the same with Can. The German recorded eight appearances this term, starting just two. The others were minor cameos. Overall, he played just 279 minutes, never involving himself directly in a goal. To make matters worse, Sarri unapologetically omitted the player from his Champions League squad.
You don't do that to a player you want to keep. Can read the writing on the wall and quit the club in January. Borussia Dortmund provided a lifeline by accepting a loan deal with an option to make it permanent for €25 million at season's end. After choosing badly with his previous transfer, has Can made an astute move in joining Dortmund?
At the Signal Iduna Park, he can expect to feature with greater regularity although he must compete with Axel Witsel for the holding role. There's less competition in Lucien Favre's midfield. Following Julian Weigl's sale to Benfica, he stands a better chance at winning a starting role.
Playing for Dortmund won't exert as much pressure on the midfielder as putting on the black and white kit at Juve. He'll be able to focus on his game and contributing to the squad. Other fading stars shone again after arriving in Rhine-Westphalia. Axel Witsel proved he wasn't washed up after an extended period in China. Paco Alcacer and Michy Batshuayi did likewise after escaping pressure-cookers in Barcelona and Chelsea.
Unless Dortmund emulate Juventus by effecting a massive change in playing style with their next managerial hire, Emre Can appears to have made an excellent choice. With Erling Haaland scoring goals at a ridiculous rate upfront, he may have exchanged one title squad for another. With a renewed chance to play both regularly and in the Champions League, his future is back in his hands. Now the question becomes what he will do with it?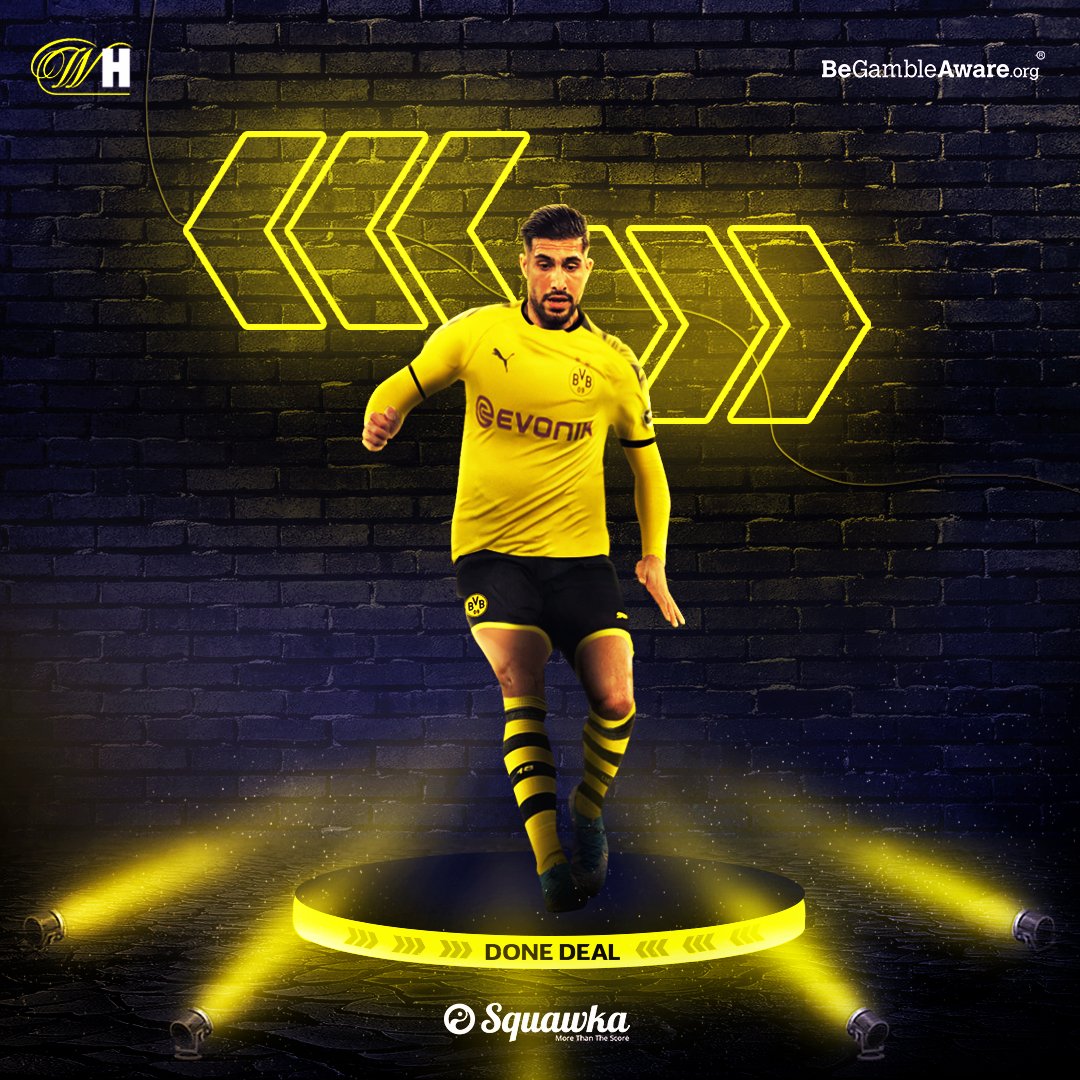 DONE DEAL: Borussia Dortmund have signed Emre Can from Juventus on an initial loan deal with a reported obligation to buy for €30m.
https://t.co/AS2E3BhGWE